Here's How to Keep Your Diet on Track During the Holidays with HelloFresh
Overeating during the holiday season is common. But that doesn't mean it's inevitable.
Looking to maintain or even lose weight this holiday season? Then the first thing you'll need to do is back away from that bucket of Halloween candy. Research studies have found that excessive sugar consumption is a leading contributor to the obesity epidemic.
The best way to stay on track this holiday season
But even if you've been faithfully skipping dessert and snacking on apples when you really want a Snickers bar, there are still more sneaky factors that may be contributing to weight gain during the holidays. For one thing, restaurant and takeout portion sizes are huge, and people may be more tempted to eat out during the busy holiday season. That can lead to higher calorie, fat, and sodium consumption than you're used to.
There's a solution to this common problem of weight gain during the holidays, however: it's called HelloFresh meal kits. These pre-portioned meals are delivered straight to your doorstep and contain everything you need to create a healthful, delicious dinner at home. Forget greasy drive-thru burgers – these meal kits are chock full of nourishing foods like protein and fresh vegetables that are easy to prepare and easy on the waistline.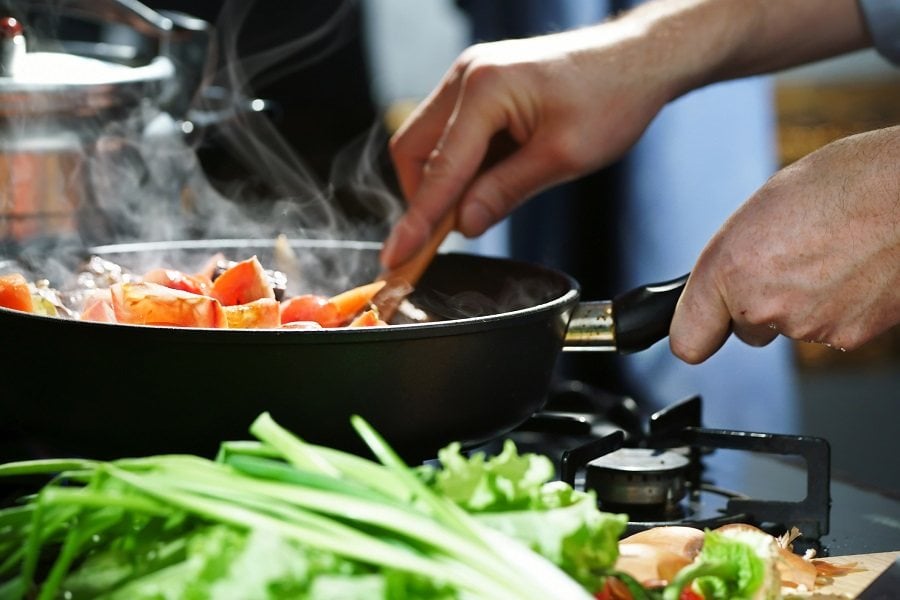 Cooking dinner | RazoomGames/iStock/Getty Images
Healthy meals during the week are easy
You won't feel nearly as guilty about indulging in cookies and eggnog at the office holiday party when you spend the whole week feasting on healthful options from HelloFresh. Each menu card includes the calorie breakdown along with other nutritional information, so you know exactly what you're eating. Plus, the portioned meals make it impossible for you to overeat. This is the holiday meal plan you've been dreaming of.
As if that's not enough, it gets better. HelloFresh recently acquired the organic meal delivery service Green Chef. This service offers prepared meal kits that fit a variety of different dietary restrictions such as vegan, vegetarian, keto, gluten-free, and more. All the ingredients are freshly sourced and 100% USDA certified organic. These meal selections will also help keep you on track during the holidays and ensure you're sticking with the diet you choose.
It'll save time, too
Imagine if you could take all the time you waste grocery shopping for dinner ingredients and put it towards knocking out your holiday shopping lists early. Sounds amazing, right? HelloFresh meals don't just taste delicious, they're also massive time savers since you won't have to spend a moment searching through recipes, digging through your pantry to locate ingredients, or shopping for a million different things at the grocery store. With HelloFresh, everything you need to create nutritious, healthful meals arrives directly to your doorstep.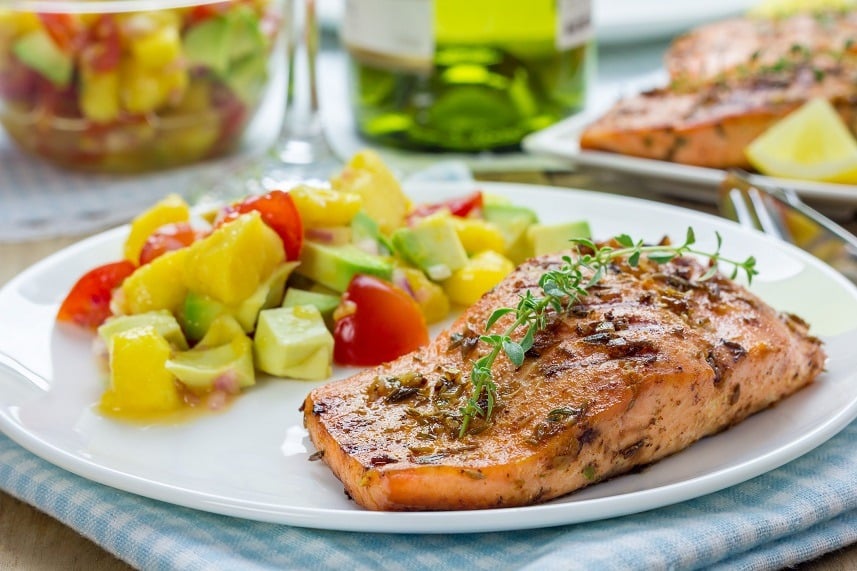 Spice grilled salmon | iuliia_n/iStock/Getty Images
There's zero commitment required
One of the best things about HelloFresh? There's no obligation to sign your life away if you want to try it out. Simply select the meal plan that works for you (first-timers often get discounts) and then cancel the moment you decide it's not working out. Just try not to be surprised when you wind up loving the convenience, the taste, and the value.
Source: Read Full Article