The Best Workout Apps, According To Top Trainers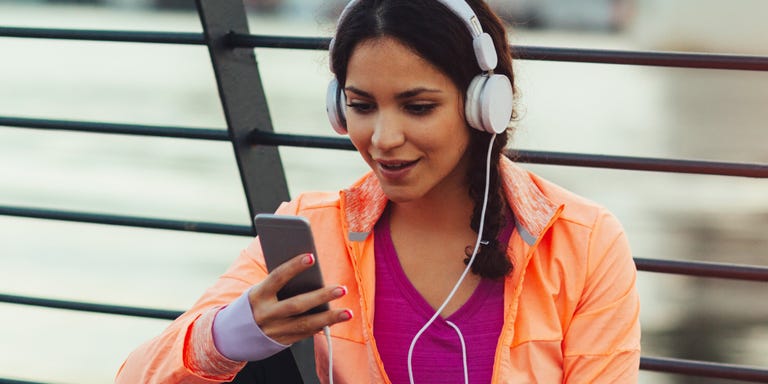 Obvious statement alert: Getting to the gym on super-busy days or when you're traveling can be damn near impossible. Sometimes even fitting a sweat session into your regular work day can pose a challenge.
But that's the beauty of apps. They're not just for scoring a date (*cough*, Bumble)—some offer killer workout inspo, too. And there are plenty of them out there that'll fit your workout style, preferences, and goals.
What's also great about using an app: You can track your progress. "Be consistent and spend a little time each week reviewing the data," says Pete McCall, C.S.C.S., host of the All About Fitness Podcast and instructor at Equinox in San Diego. "It can help you identify when you're training too hard or not training hard enough—or not hitting the ideal heart rate long enough for significant calorie burn."
Download these 18 top workout apps—all approved by fitness pros—to have your phone double as your personal trainer.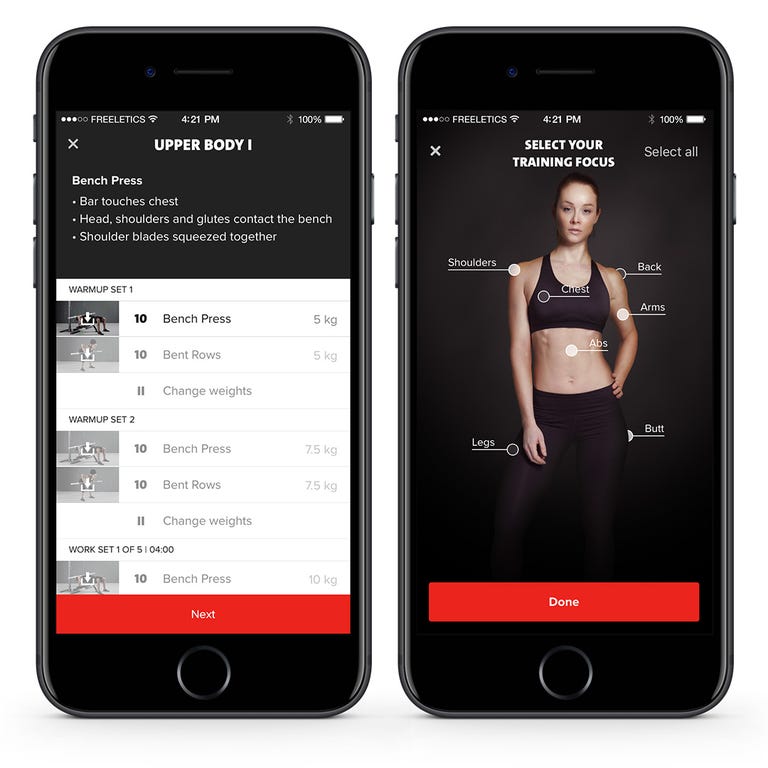 Courtesy of
Free, with in-app purchases
Get The App
If you want to fit in a quick sweat, this app offers bodyweight workouts from five to 30 minutes—and if you pay for a coach ($35/month), you also get a personalized training plan.
"The workouts are perfect for traveling with no equipment and no access to a gym," says Kirsten Beverley-Waters, trainer, yoga instructor and founder of Thryve, which offers wellness retreats around the country.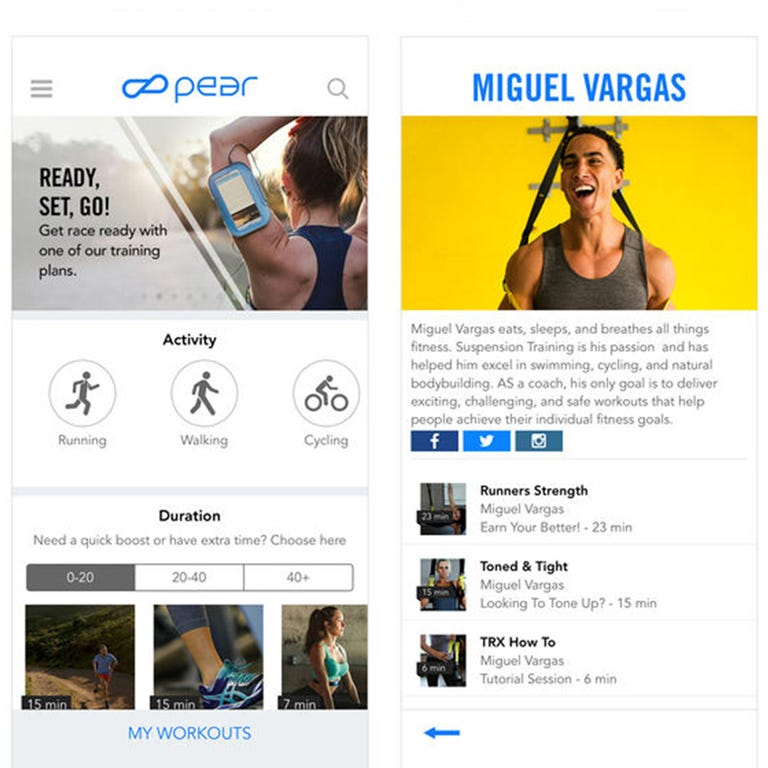 Courtesy of
Free, with in-app purchases
Get The App
This strength, cardio, and yoga workout app features tons of different fitness partnerships from TRX (for core strength and stability) to TriggerPoint (foam rolling). That means you'll find any type of workout you could possibly feel like doing, whether intense or for recovery.
Another pro: Top run coaches will walk (er, run) you through all types of workouts, including Jenny Hadfield and Deena and Andrew Kastor.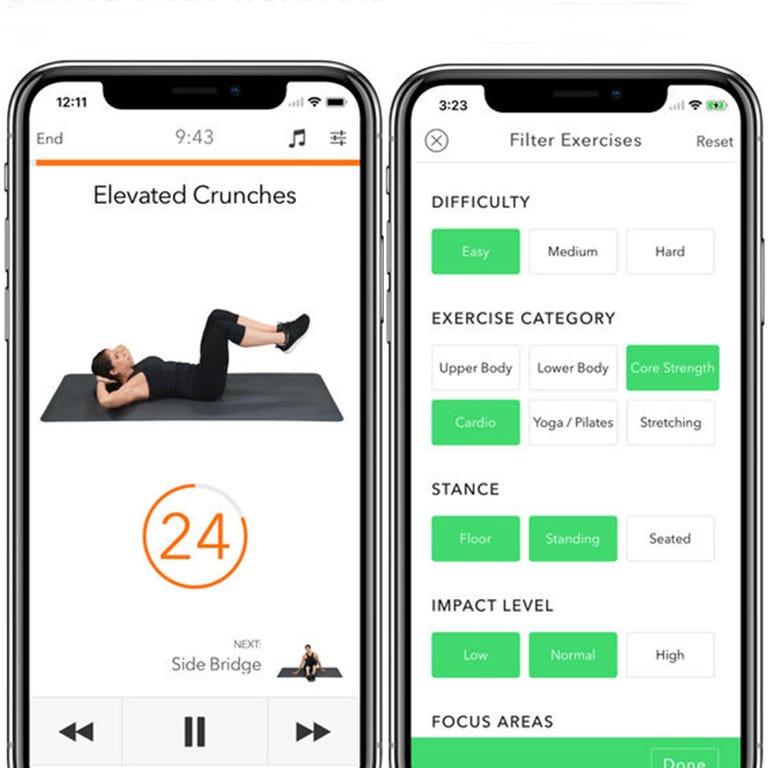 Courtesy of
Free, with in-app purchases
Get The App
Want to sculpt your shoulders? Target your tush? Work on that six-pack? SworkIt offers body part-specific workouts that'll help you do just that.
Pick your goal (leaner, fitter, stronger), and it'll show you the routines to get you there. A few examples: five-minute abs, yoga for runners, a daily stretch, and "Rump Roaster," a.k.a. building that booty.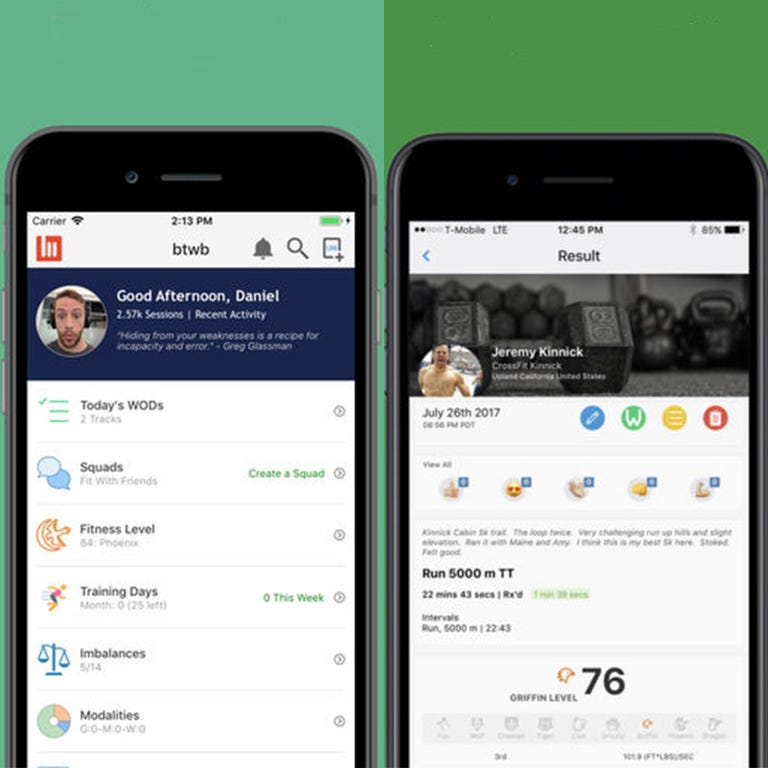 Courtesy of
Free
Get The App
CrossFitters, this tracker is for you. It makes tallying your gains and setbacks super simple, plus it offers full workouts you can do, too. "I use it to log in all my lifts, times, and distances on my run," says Sherry Ward, a coach at Brick New York. "The bonus here is how it keeps you connected with your community at the gym or amongst your squad worldwide, showing the same workout performance on a leaderboard." It also points out strength and weaknesses, and your fitness level.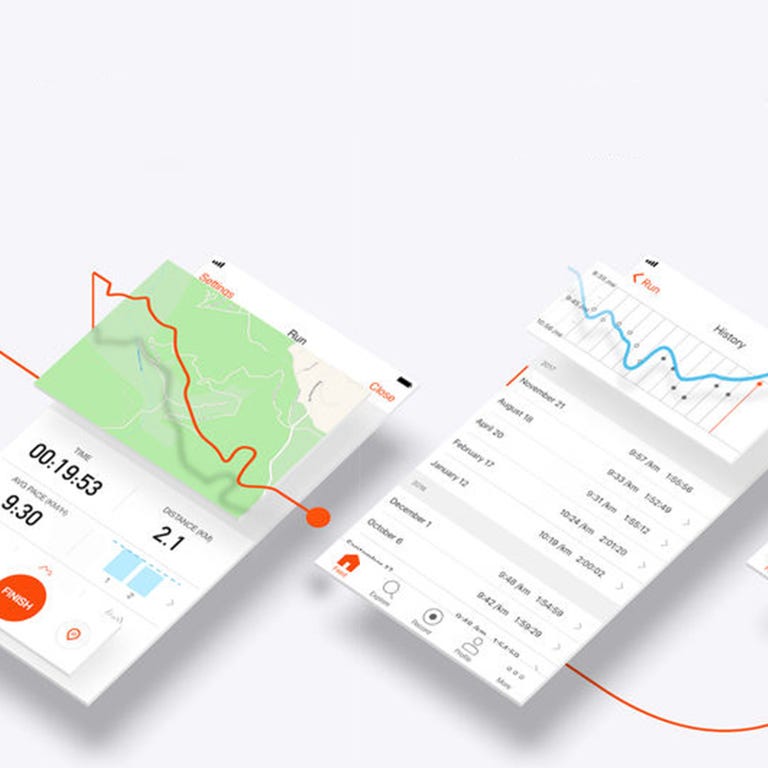 Courtesy of
Free; Premium: $8/month
Get The App
So many runners and bicyclists use Strava—and that's likely because it's so big on community. You can follow friends, see their routes, share photos, and compete in challenges. "This allows you to stay connected with your fit friends, which is a great way to hold each other accountable," says Hollis Tuttle, senior run coach at Mile High Run Club.
The best part: You can easily find places to run if you're in a new city, thanks to the local feature that shows popular routes in major cities.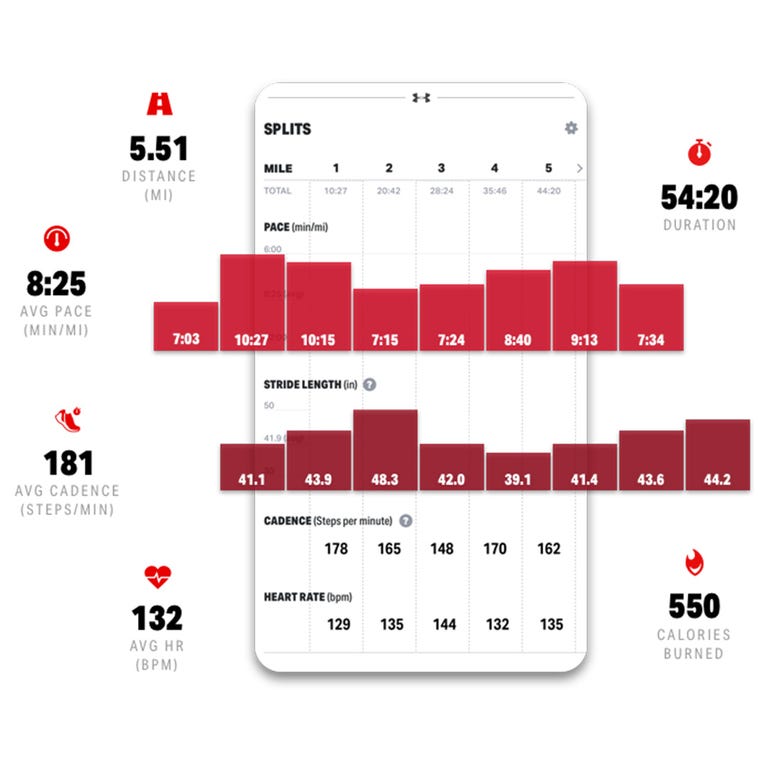 Courtesy of
Free
Get The App
Training plans, routes, workouts—you get it all with MapMyRun, which makes it easy to stay on course. Also: If you love a competition, this one might be your top choice.
They have tons of challenges every month, like committing to a certain number of miles in a week, or month, or a specific number of days. The app might even encourage you to go for a hike.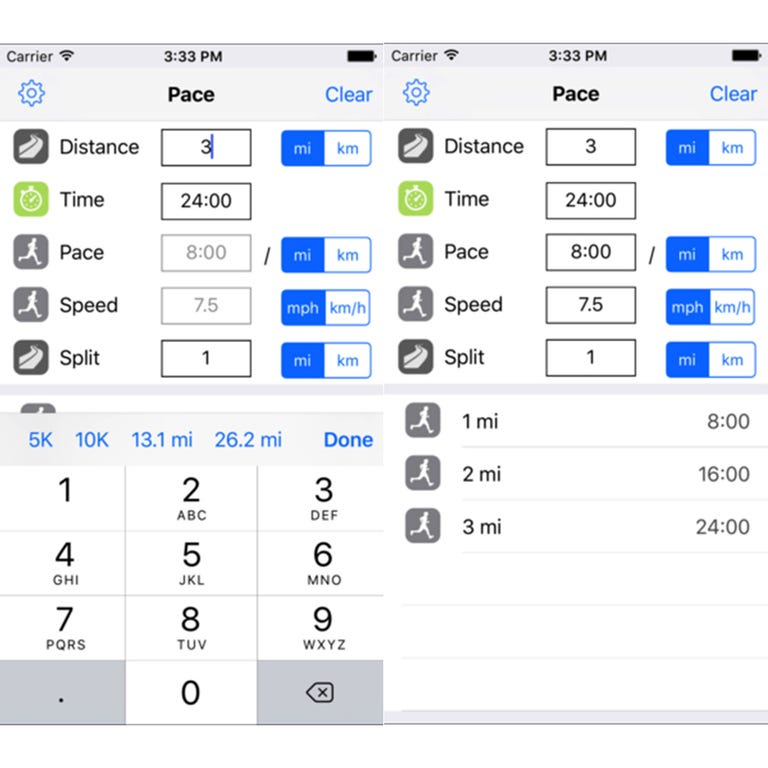 Courtesy of
$1, with in-app purchases

Get The App
Anyone chasing that PR should turn to Running Pace as their training BFF. It helps you figure out your time per mile, so you easily hit that end goal. "If you're training for an upcoming race in a specific finish time, then this will ensure that you're running at the appropriate speed," Tuttle says.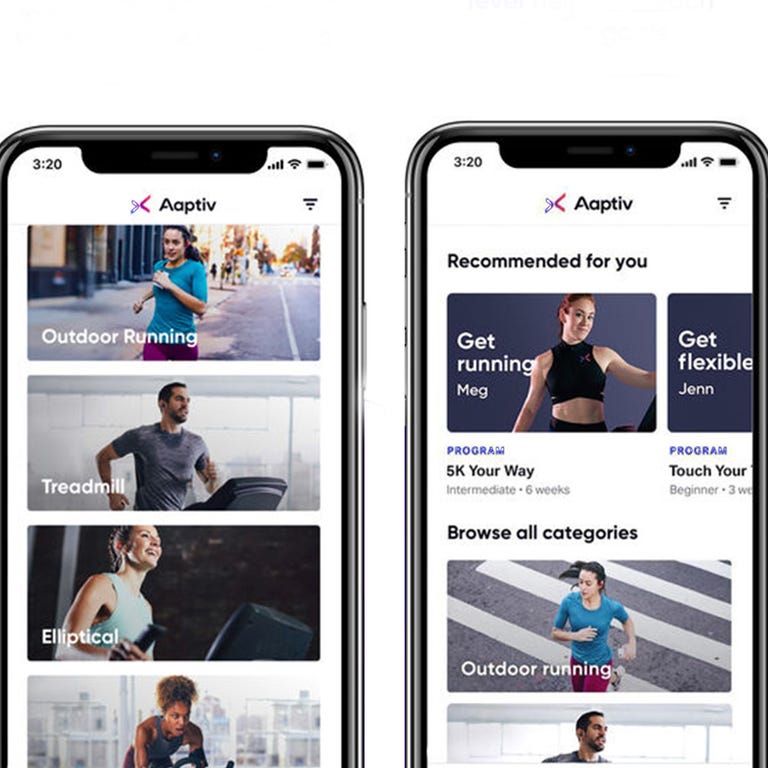 Courtesy of
$15/month
Get The App
With Aaptiv, you get audio-guided workouts, meaning no need to look at your phone at the gym or on the road—just listen up. The trainer will give clear directions on anything from strength and yoga to running, cycling, and stair climbing (to name a few). "It's great for when I need motivation and inspiration while working out," says Kara Tremel, an instructor at Uplift Studios and Physique57.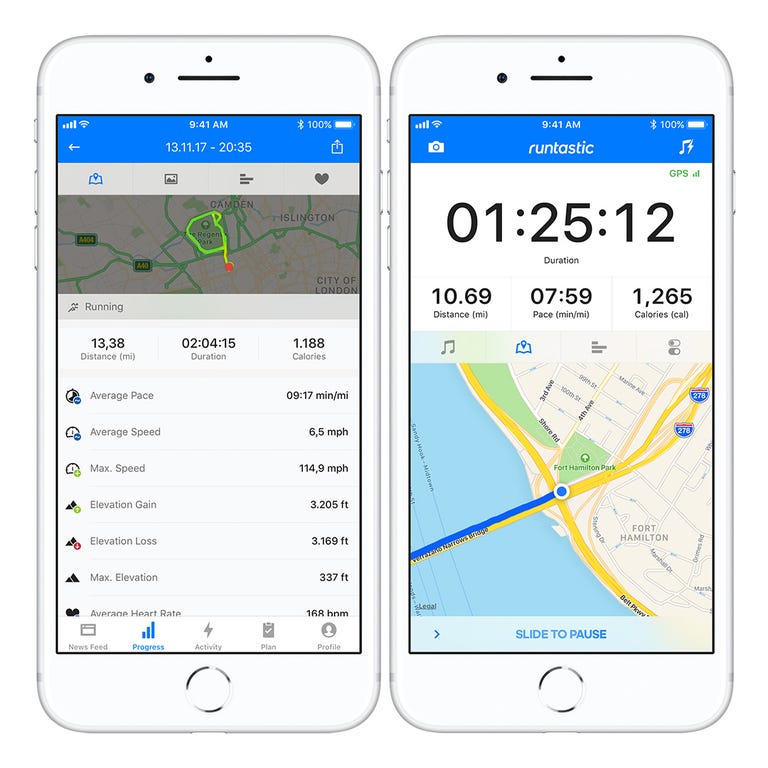 Courtesy of
Free; Premium from $3/month
Get The App
In addition to pace, splits, elevation, mileage, and routes, you can set goals, share mileage with followers and get live feedback from a coach through your first mile. For those later miles when you start to feel a little sluggish, you can also set a power song to add some pep to that step.
Upgrade to premium and you also get nutrition and training plans catered to your goals.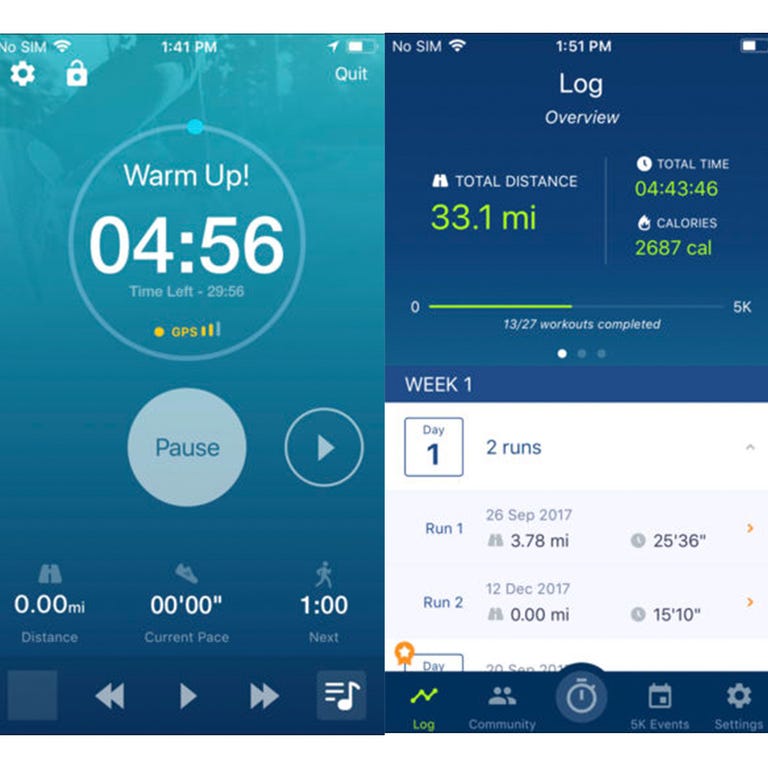 Courtesy of
Free
Get The App
Swap that Netflix night for a few laps around your neighborhood. All you have to do is download this widely-loved app, which will get beginner runners clocking 3.1 in nine weeks.
The plan is laid out so it's super-easy to follow and requires just 20- to 30-minute runs three days a week. It also has an audio coach to talk to you through each workout. Choose your favorite voice among four.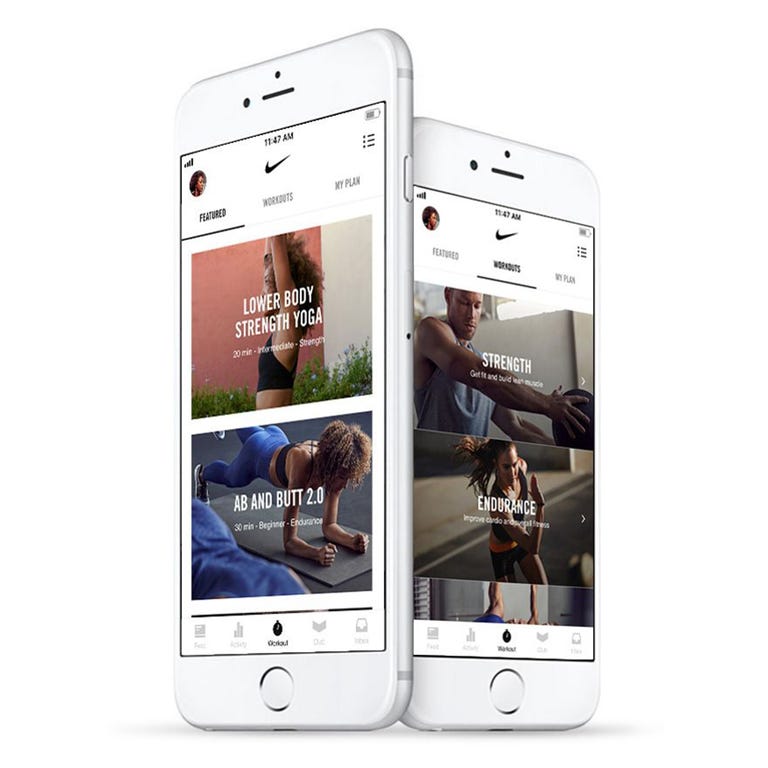 Courtesy of
Free
Get The App
Whether you want a strength-focused workout or a cardio-focused interval set, the Nike training app has you covered. "The Nike training app has workouts for all durations. So, when I want to get in a quick workout, I use it to keep things fresh," says Noam Tamir, owner of TS Fitness in NYC. "I like that they have warmups for all the workouts."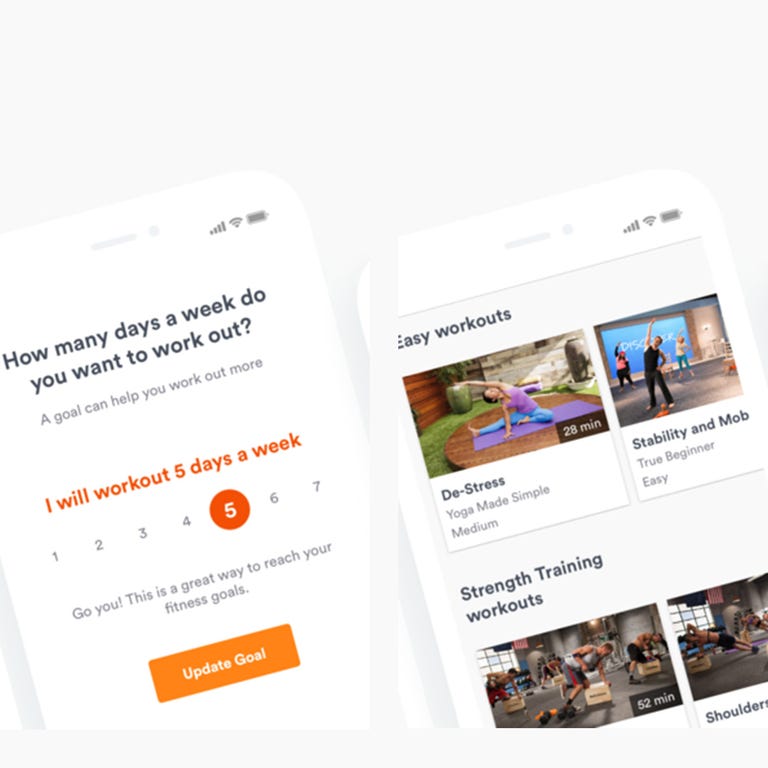 Courtesy of
$15/month
Get The App
You'll get new live workouts every single morning with Daily Burn 365, most of which are based on bodyweight exercises, so you can crush it anywhere.
Not feeling those 30-minute workouts? You have tons of other options, from kickboxing to HIIT to lifting to mobility. It's like boutique fitness right in your hand. They also offer audio workouts to take to the gym or out on the streets for a jog.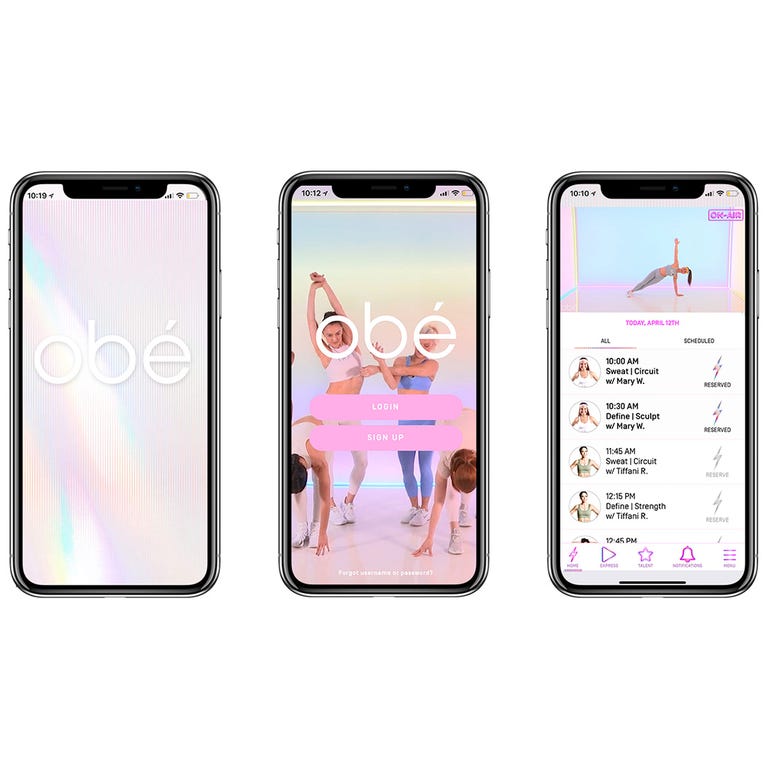 Courtesy of
$27/month
Get The App
Live-stream classes every day, each under 30 minutes. You get real-time shoutouts from the energetic instructors, and you can easily string a few of these workouts together to get a longer session if that's what you're after. It's like being in-person for a class, but from the comfort of your living room.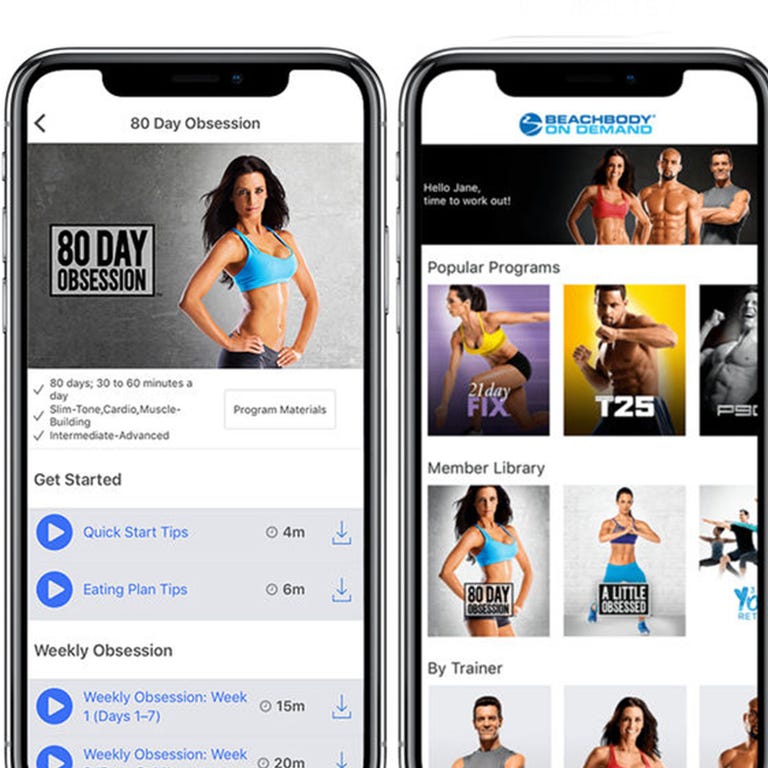 Courtesy of
$15/month
Get The App
You've heard the big-name brands under this fitness umbrella: Insanity, PiYo, 21-Day Fix. You'll get these week-long programs—all of different lengths, intensities, and fitness approaches—when you sign up for this streaming service. Download the app and you get those workouts wherever you are.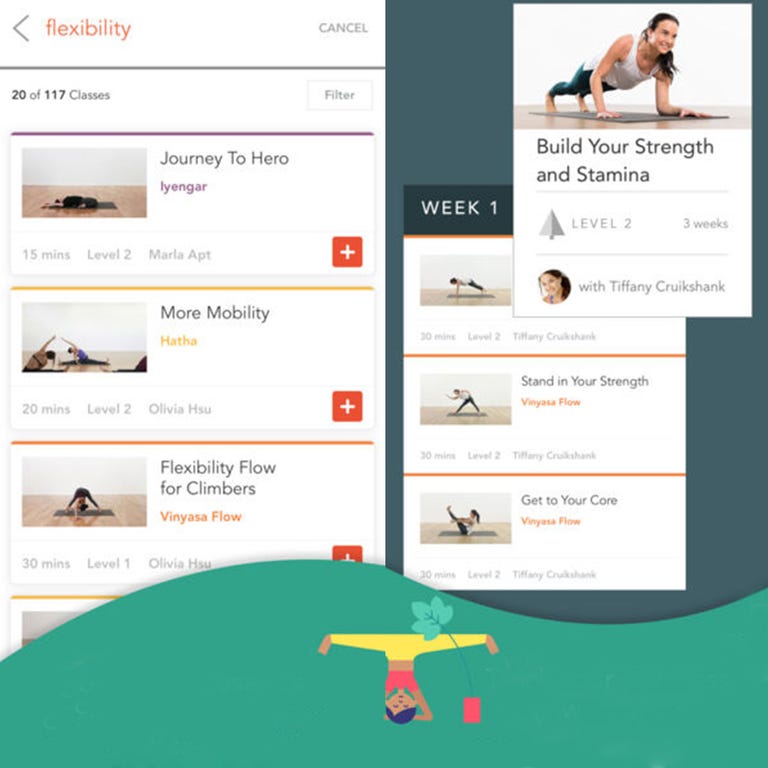 Courtesy of
$18/month
Get The App
YogaGlo knows exactly what you need: "The app starts to assist in selecting classes you might like, based on previous ones you have taken, which is awesome," Beverley-Waters raves. "And now they even have specific programs you can enroll in and set your schedule so that you can have some accountability."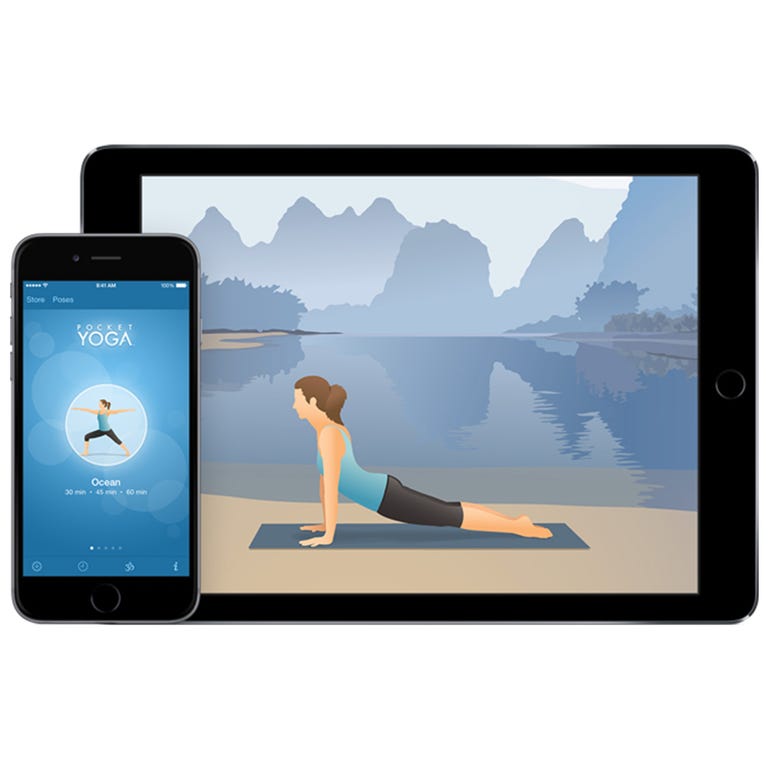 Courtesy of
$3
Get The App
Newb yogis will especially love this. You can choose the practice that interests you, how long you want to go with the flow, and the difficulty level before pressing play on the soothing voice that cues you through the practice.
You also have access to a pose library that shows correct posture and the benefits of the pose, along with the Sanskrit name. To top it off, you also don't need Wifi to play them. Go ahead and hit the beach for an extra-relaxing session.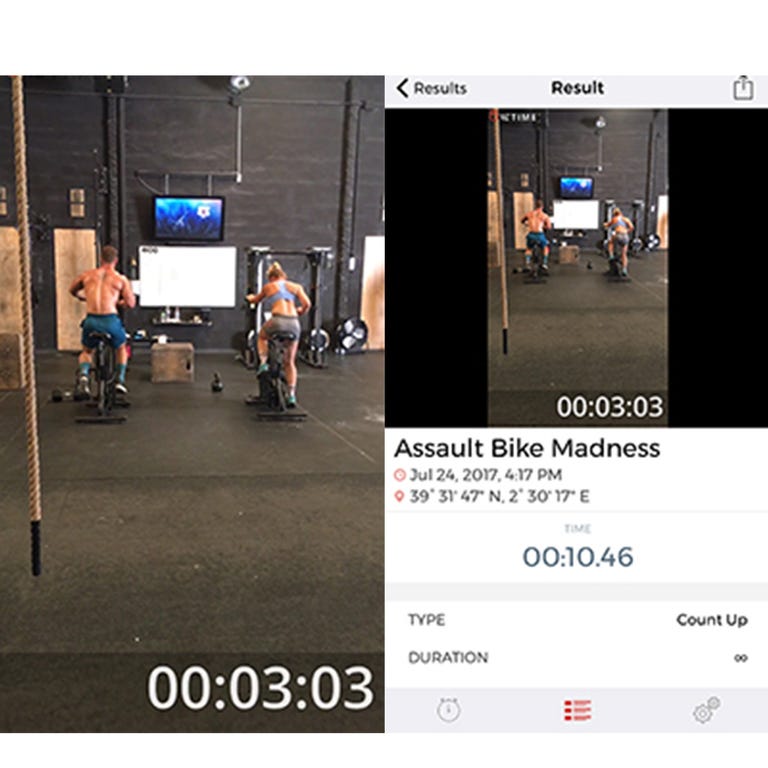 Courtesy of
Free
Get The App
Love posting your workouts to Insta? Use this timer to record without missing a beat. "The video feature is a plus because it shows the duration of a workout when there is no clock in camera view," says Ward. "It's a great way to showcase a workout in real-time and unedited on your personal social media."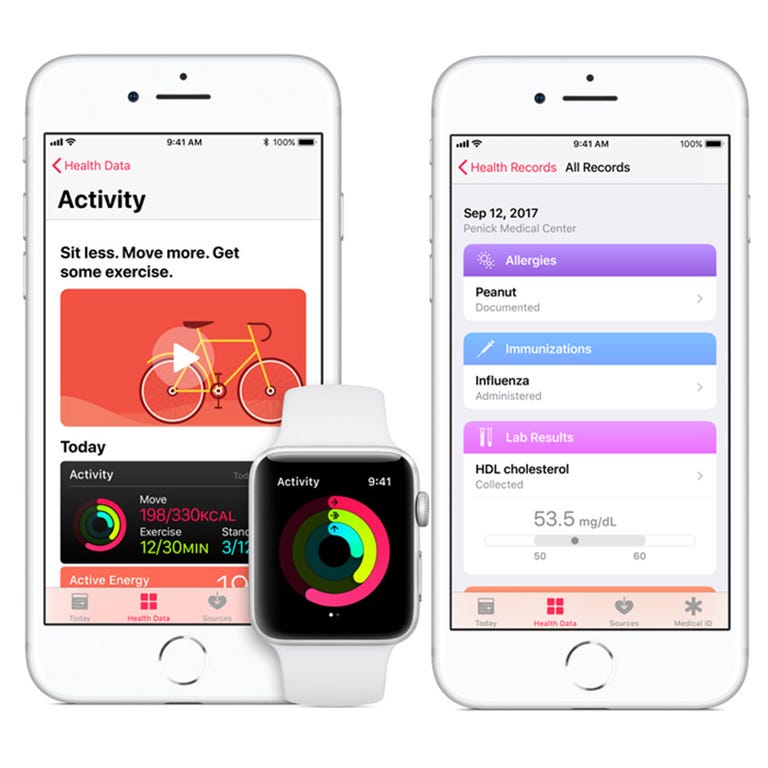 Courtesy of
Free with Apple Products
Lots of fitness pros, including McCall, recommend the Apple Health app, which will automatically track your step count and links with tons of third-party apps to feed data on your workout habits. No need to download, it comes right on your phone. But make sure you check out your stats.
Source: Read Full Article