Diet and Workout Tips Blake Lively Swears By – The Cheat Sheet
It's no secret that Blake Lively has a killer body. But the most inspiring thing about her isn't her physique — it's how she relates to many of our own diet and workout views.
After losing 61 pounds of baby weight, the movie star took to social media to share her thoughts on weight loss. "Turns out you can't lose the 61 lbs you gained during pregnancy by just scrolling through Instagram and wondering why you don't look like all the bikini models," she wrote. Her dedication coupled with her attitude makes her our dream workout buddy.
Wondering what it would be like to workout with Mrs. Ryan Reynolds? We share diet and workout tips Blake Lively swears by, below.
Turns out you can't lose the 61 lbs you gained during pregnancy by just scrolling through instragram and wondering why you don't look like all the bikini models. Thanks @donsaladino for kickin my A double S into shape. 10 months to gain, 14 months to lose. Feeling very proud
A post shared by Blake Lively (@blakelively) on
Time
First and foremost, Blake Lively knows there's no such thing as an overnight success when it comes to weight loss. In fact, it took her 14 months to get into shape post-baby. On top of that, the A-lister put in work five to six days a week with celebrity trainer Don Saladino.
Pre-workout
Blake didn't jump right into intense training sessions — she built up to them with warm-ups. Most days, Blake started her workout with foam rolling, activation mobility, and dynamic warm-ups to get her heart rate up and her body warmed up for training.
Upper body
To tone her upper body, Blake does three to four shoulder and arm workouts. Each workout consists of three to four rounds of eight to ten reps. In addition to the exercises, she also hops on the treadmill, elliptical, or Stairmaster for 20 to 30 minutes.
Lower body
As far as the lower body is concerned, Blake sticks to the same number of reps and rounds but trades her upper body exercises out for things like lateral lunges, split squats, and kettlebell deadlifts. Similar to arms day, she ends her workout with 20 to 30 minutes of cardio.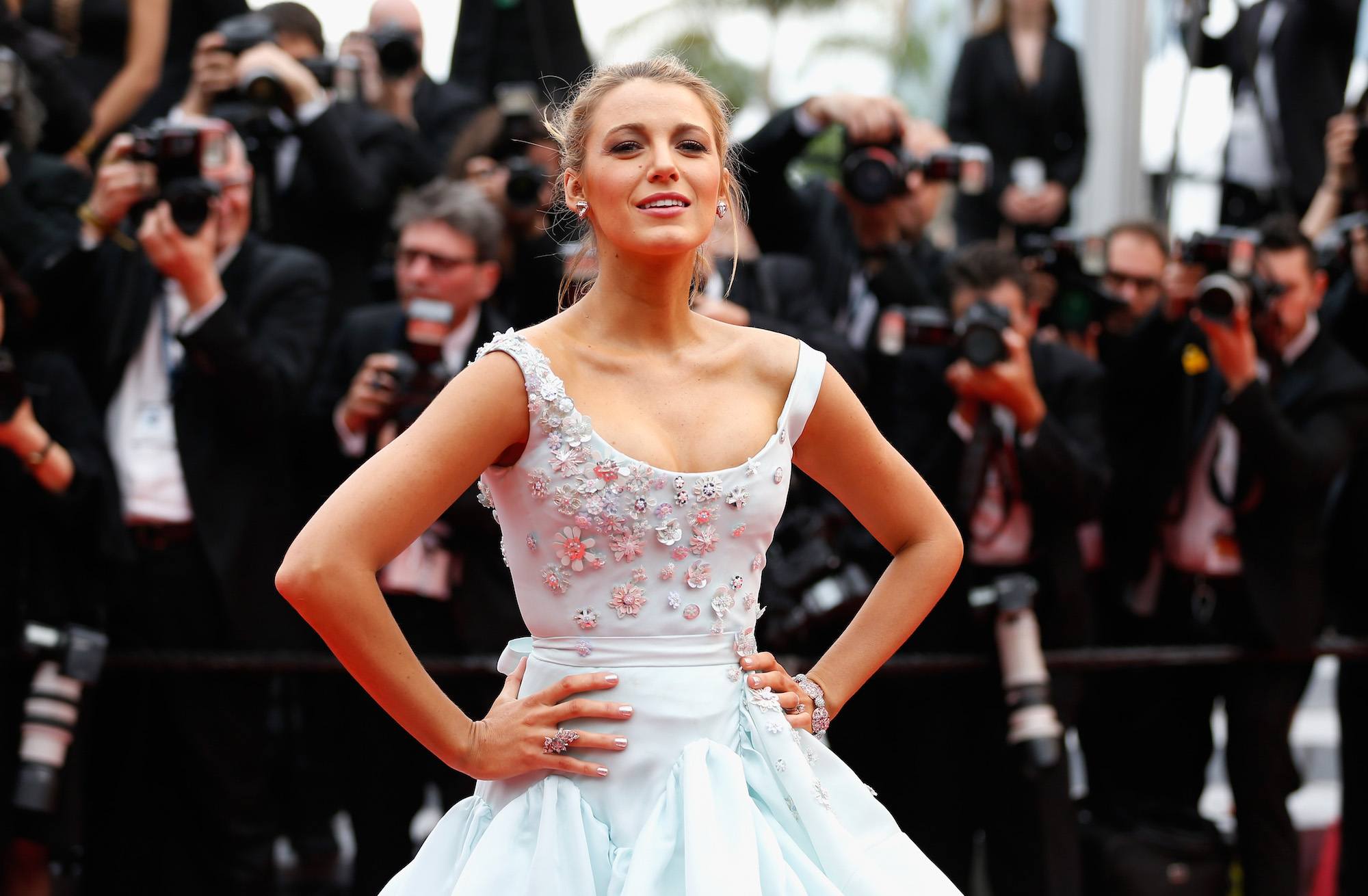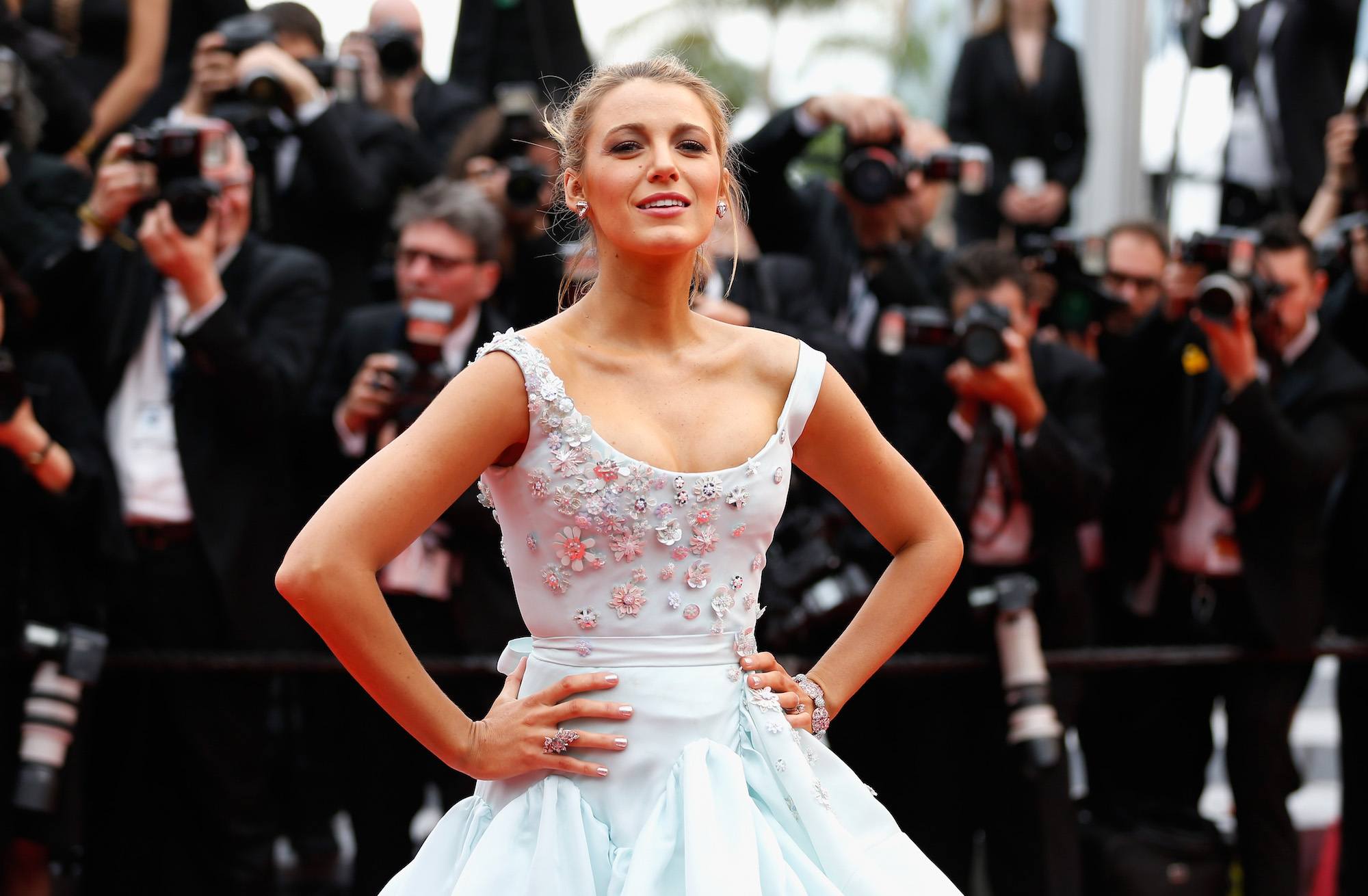 Blake Lively switches up her workouts with long-distance swimming. | Tristan Fewings/Getty Images
Swimming
In between her resistance training, Blake switches it up with long-distance swimming and interval exercises such as treading water.
Recovery days
Blake knows recovery is just as important as working out. Once a week she treats herself to one full day of rest (aka, no workouts) and one active recovery day. On her active recovery day, her only goal is to move her body. Chasing her kids around or going for a bike ride counts as an active recovery.
Travel workouts
Like most celebrities, Blake has a demanding career that requires her to travel a lot. That said, she still keeps up with her workout routine. Instead of lifting weights and doing other gym-friendly workouts, Blake focuses on bodyweight exercises such as single-leg glute bridges and walking lunges.
Avoid processed food
While on her weight loss journey, Blake did her best to avoid things like processed and junk foods. Consuming these types of foods can not only have a negative effect on health, it can defeat the purpose of exercising.
Eat protein, veggies, and healthy fats before a workout
Knowing what to eat before a workout can make a serious difference in performance. Because of that, Blake did her best to follow her trainer's instructions and eat protein, veggies, and healthy fats before each session. In addition, her trainer advised her to add carbs into her diet, as he doesn't believe in low carb diets.
Check out The Cheat Sheet on Facebook!
Source: Read Full Article