Love hiking, hate maps? Then let us locate the right GPS gadget for you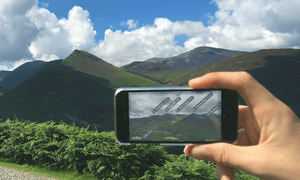 ViewRanger
Popular app that comes with its own free maps – or you can buy more detailed Ordnance Survey ones. Viewranger has a vast store of free routes and its Skyline feature is fun: hold your phone up and it labels mountains and other interesting stuff live on screen.
• In a sentence: fun, easy-to-use, best for shorter walks. Free to download; viewranger.com.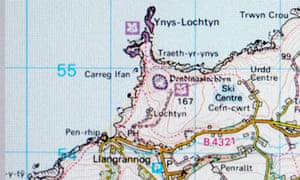 OS Maps
Ordnance Survey maps downloadable to phone or desktop. Plot your own route or choose from 500,000 stored. OS Locate works alongside the service, showing a grid reference of your location, which you can share in an emergency. But, as with all apps, it runs off your phone battery, which in mountains can be a problem.
• In a sentence: A good, cheap way to use OS maps. £20 per year; ordnancesurvey.co.uk/osmaps.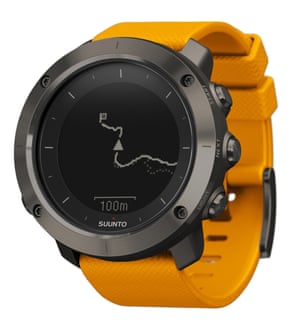 Suunto Traverse
A rugged watch, bigger and easier to read than you might think. Great for quick location checks and route-tracking, it's packed with features (digital compass, barometric altimeter) and the accompanying app lets you create a route on your desktop and follow it on your wrist.
• In a sentence: Durable, more reliable than a phone, and perfect for those who like to move fast and light. £325; suunto.com.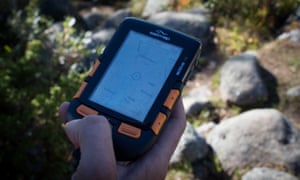 Satmap Active 12

Easy to use, rugged and water-resistant with a large, hi-res screen. Maps are supplied on SD cards, though there is a preloaded GB edition. It has a barometric altimeter, and can run off AA batteries, making it ideal for longer trips – and letting you keep your phone for photos.
• In a sentence: Simple, tough and reliable, with long battery life. £320; satmap.com.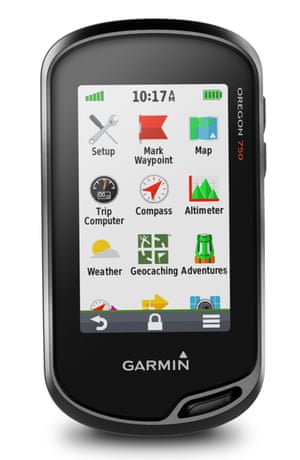 Garmin Oregon 750

One of the most action-packed units out there, and the only one with Bluetooth and Wi-Fi, so you get smartphone notifications on screen and live weather updates. It's robust and jammed with features (such as an 8MP camera), though the maps are fairly basic and the OS upgrade will cost more.
• In a sentence: Rugged and pricy but has everything you want. £429.99; garmin.com.
• Sarah Ryan writes for Trail magazine. Always take a paper map and compass – and know how to use them

Source: Read Full Article