These American Restaurants Are Failing to Attract Customers
Is a restaurant recession in the near future? With declining sales and customers opting for delivery, it's no wonder we see many time-honored restaurants hitting the panic button. When customers do sit down to a meal, many prefer trendy, local spots.
Some franchises, such as Red Lobster, are winning the battle, while others are on the brink of collapse. Read on for all the restaurants that may not be around for long. One restaurant faces massive closures due to declining sales and fierce competition (page 9).
1. Sonic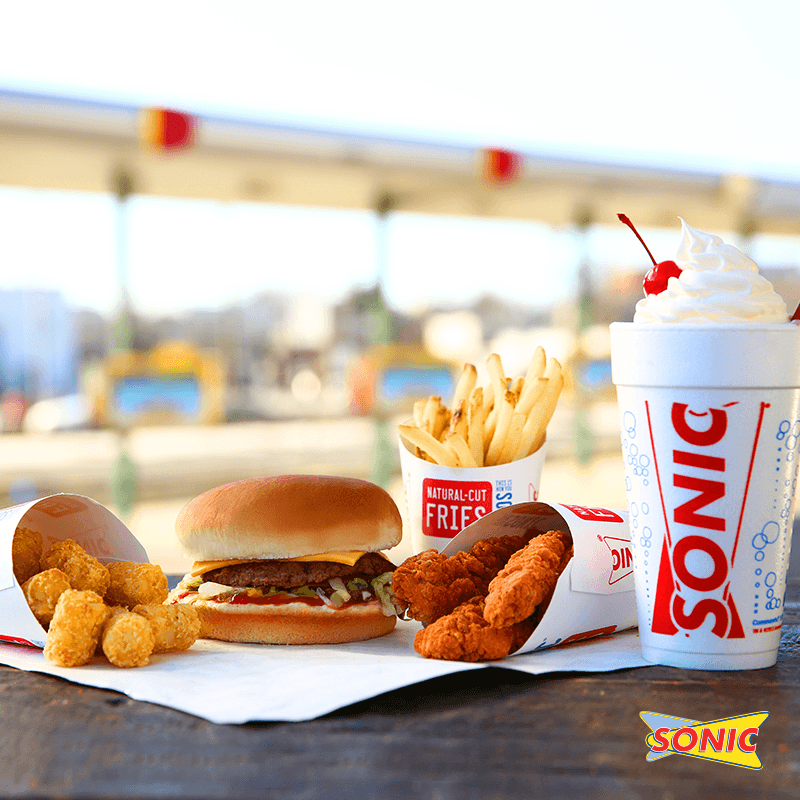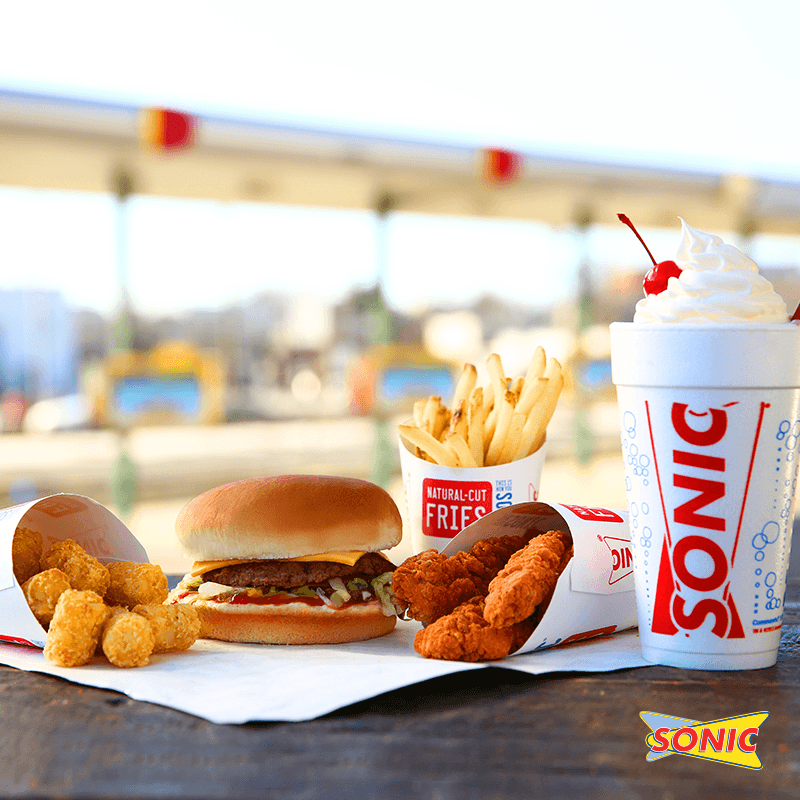 This drive-in restaurant must appeal to a new generation. | Sonic Drive-In via Facebook
Sign of the end: 8.9% sales loss in 2017
"America's favorite drive-in" isn't safe from a hurting restaurant industry. Quarterly reports broadcasted shrinking sales by 8.9% due to a massive decline in customers. The CEO blamed bad weather and sluggish spending for its flat net income of $11 million but hopes new products for "price-sensitive" customers can revive the franchise.
So far, Sonic's appeal to younger diners involves offering their new Signature Slinger burgers via food trucks in NYC, creating an order-ahead app for smartphones, and offering half-price drinks and shakes during certain times of day.
Next: "Eat fresh" no more?
2. Subway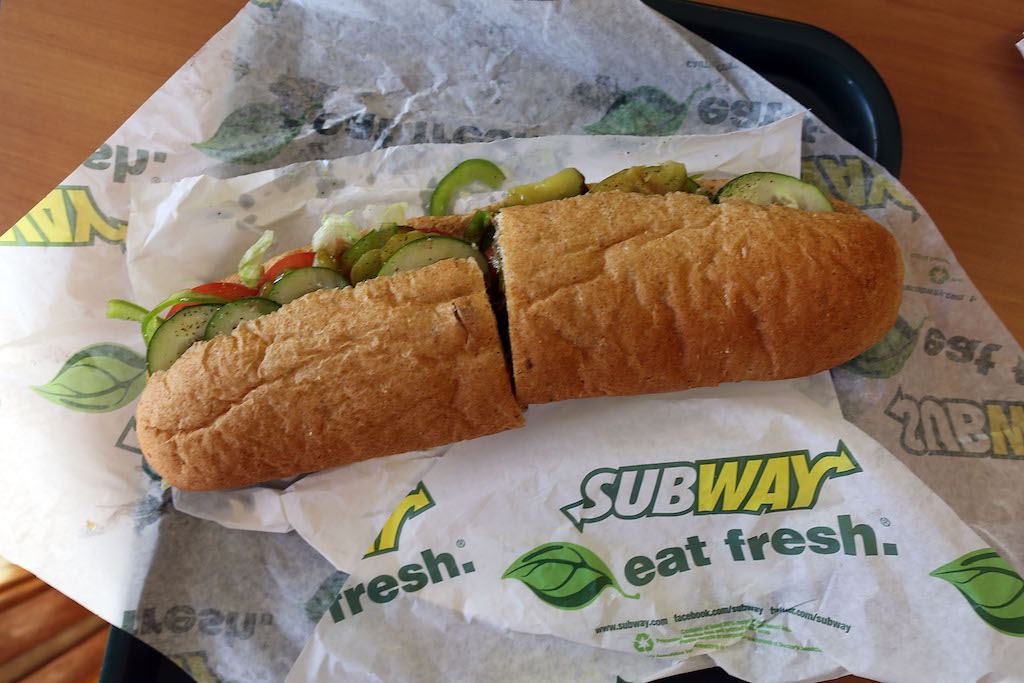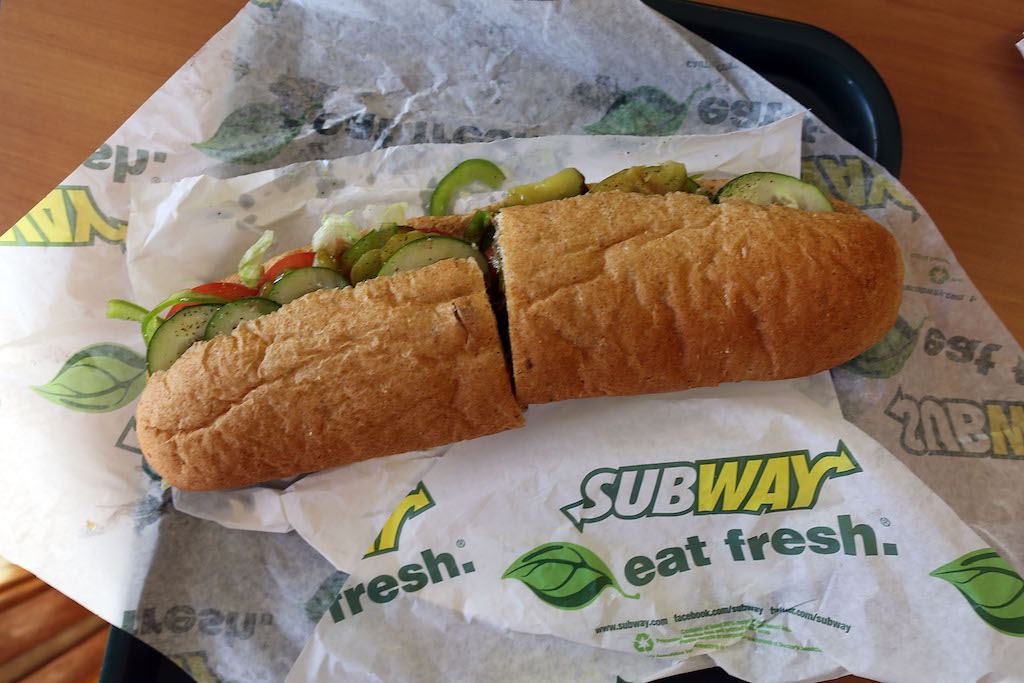 A classic footlong at Subway | Joe Raedle/Getty Images
Sign of the end: more than 900 locations closed
After traffic fell 25% over the past five years, the pioneers of the footlong resorted to closing 909 restaurants in 2017. This came after a lackluster attempt to attract customers with new, healthier sandwiches and hiring new management to soften the company's PR blows.
Subway is remodeling its stores and rolling out a $5 footlong deal in early 2018. Over 400 franchise owners have petitioned to stop the latter promotion, claiming the sales tactic has decimated their profits.
Next: This restaurant is trying to recover from a major data breach.
3. Noodles & Company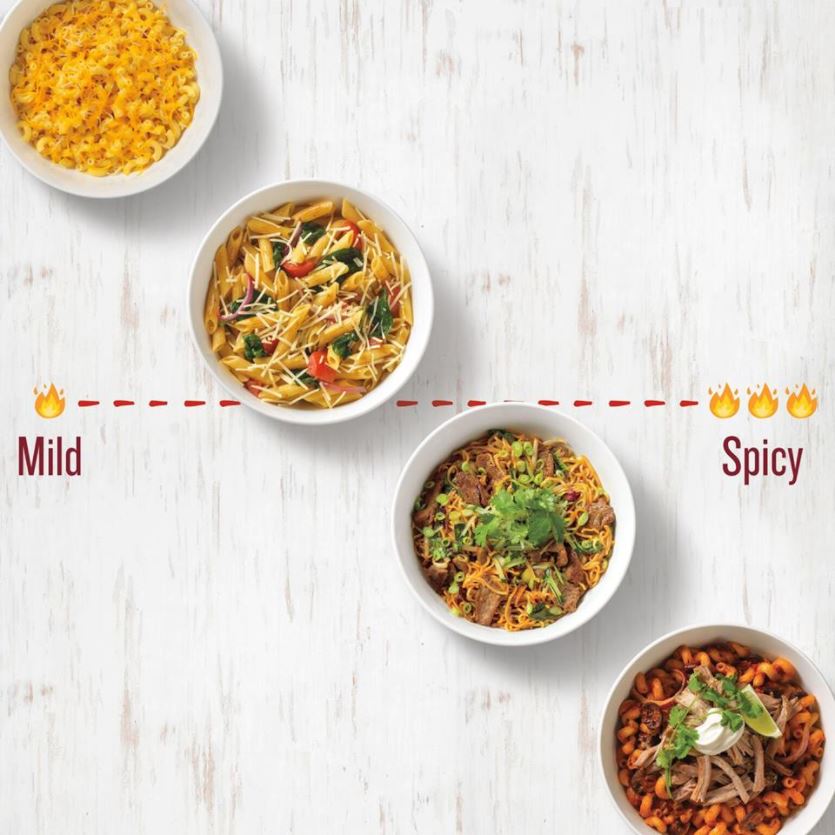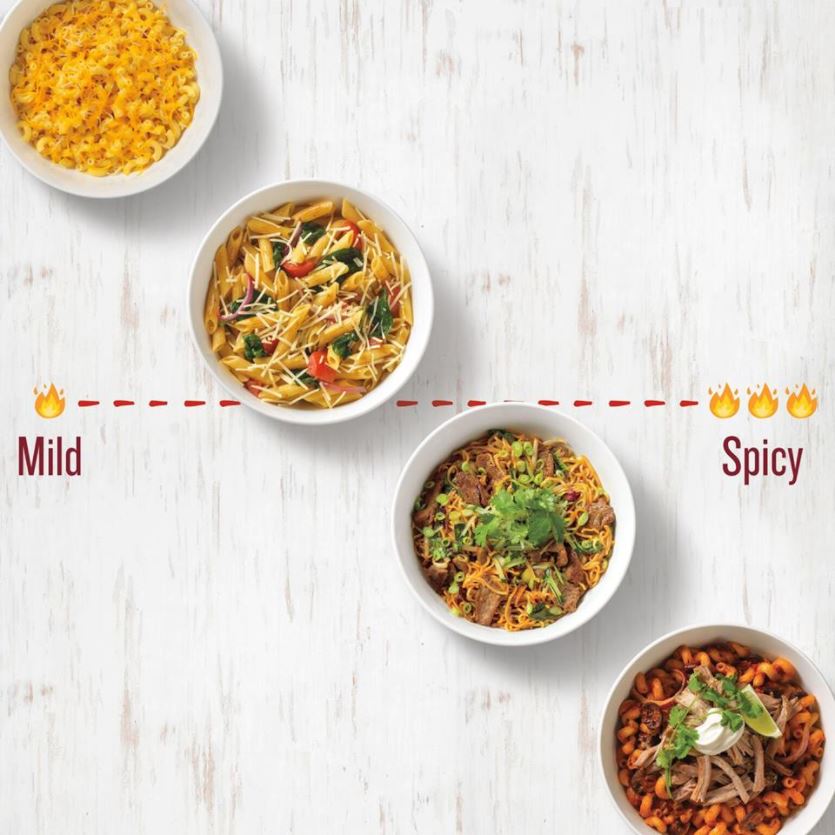 One of Noodles & Company's latest offerings: four different Mac & Cheese dishes | Noodles & Company via Facebook
Sign of the end: 55 locations closed
Noodles & Company had to shutter roughly 10% of its total locations in 2017. While management claims some stores have performed well, others are dragging the company down with consistently weak performance. And Noodles needs that extra cash flow; a data breach reportedly cost the company $11 million.
The company introduced an order-ahead option for diners who want to quickly pick up meals in-store. In an effort to appeal to a wider variety of tastes, Noodles introduced new menu items like Buffalo Mac & Cheese and customizable vegan options.
Next: Who knew a single fruit could hurt a massive company?
4. Qdoba
Fast-casual Mexican chain Qdoba shows off some cheesy quesadillas. | Qdoba via Instagram
Sign of the end:  2.1% drop in overall same-store sales
By the end of 2017, this fast-casual Mexican joint faced an unclear if not bleak future. Wage increases and a 50% hike in avocados hurt the restaurant's performance. In December 2017, Jack in the Box announced it was selling Qdoba to Apollo Global Management for $305 million. (Apollo also owns GNC, Hostress, Samsonite.)
Along with the major sales slump, Qdoba has failed to capitalize on Chipotle's struggle to attract customers after its damaging food-borne illness outbreaks over the past few years.
Next: The all-you-can-eat concept isn't appealing anymore.
5. Ovation Brands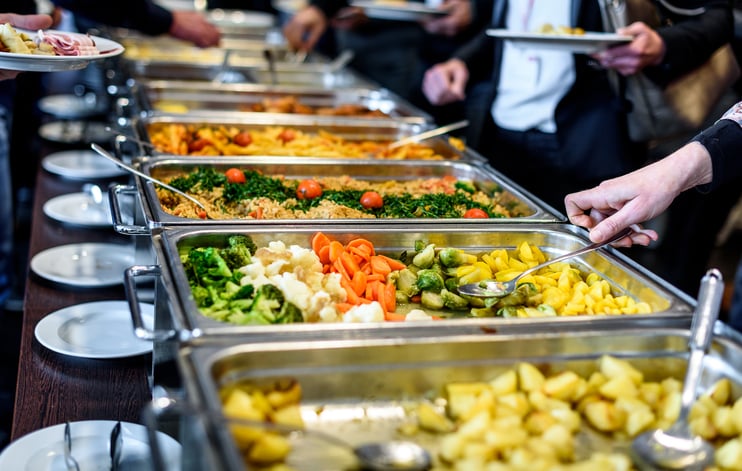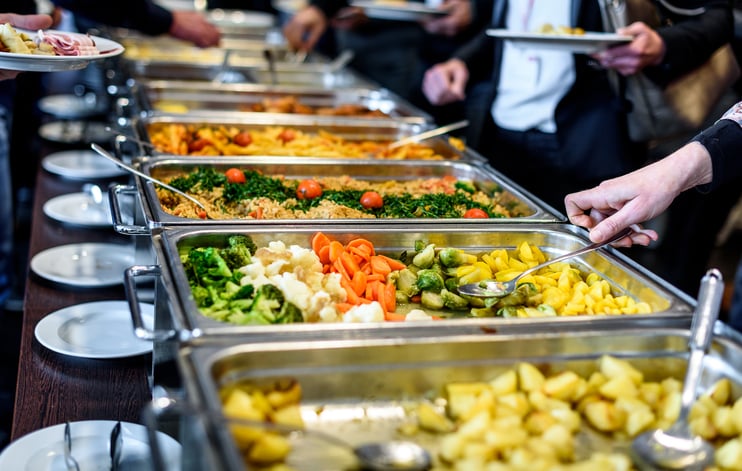 Healthier buffet options may appeal to younger diners. | Jure/Getty Images
Sign of the end: bankruptcy, lawsuits, closing many locations
The owner of Hometown Buffet, Old Country Buffet, and other all-you-can-eat restaurants has declared bankruptcy three times in the last nine years. It also had to pay a Nebraska man more than $11 million when he got salmonella poisoning at a buffet location.
Between the lawsuit and the poor strategy of selling a lot of food for little money, Ovation Brands recognizes it's in trouble. They face a more recent lawsuit from former employees who allege that Ovation gave no advance notice before closing many locations and eliminating their jobs.
Next: The fall of the burrito
6. Chipotle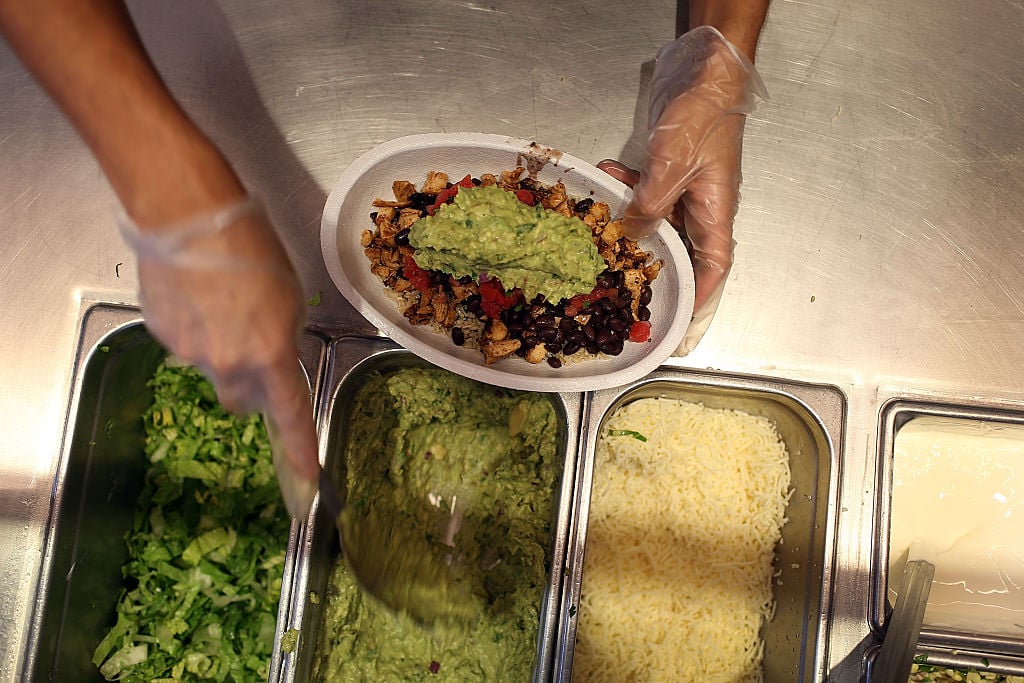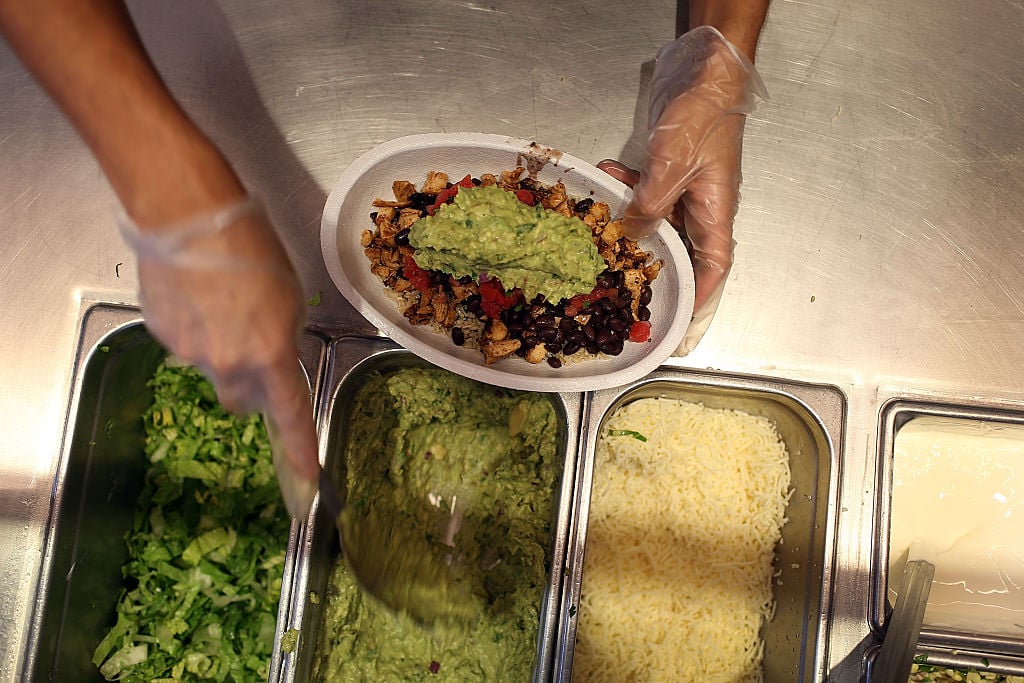 Chipotle employees fill orders on the day the company announced it will only use non-GMO ingredients. | Joe Raedle/Getty Images
Sign of the end: 20% stock decrease as of August 2017
Chipotle is fighting an uphill battle as it tries to regain customers' trust after many food scares, including an E. coli outbreak, sickened customers. Luckily, 2017 was stronger. Sales increased in the first quarter, but it's not enough to recover from the previous year.
Chipotle needs to be aggressive in 2018. To help profits, the fast-casual restaurant introduced chorizo and queso as toppings as well as "free burrito" coupons.
Next: Beer and wings won't save this restaurant.
7. Buffalo Wild Wings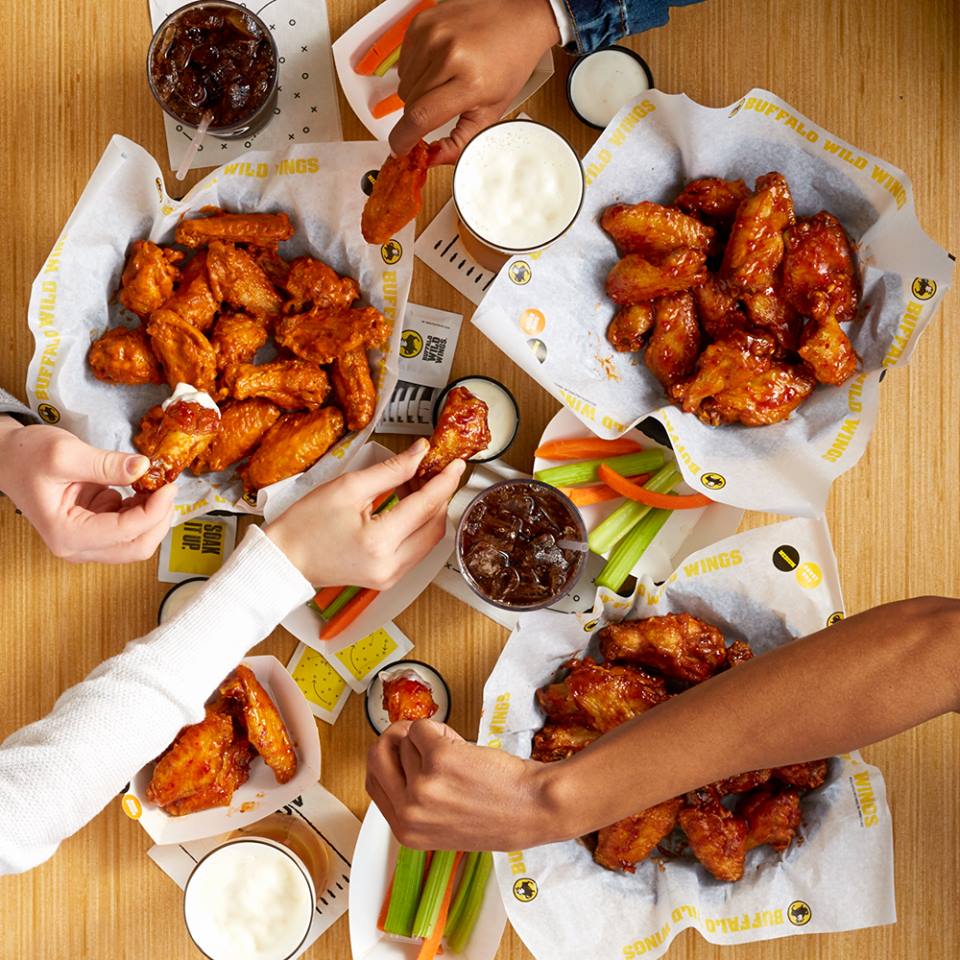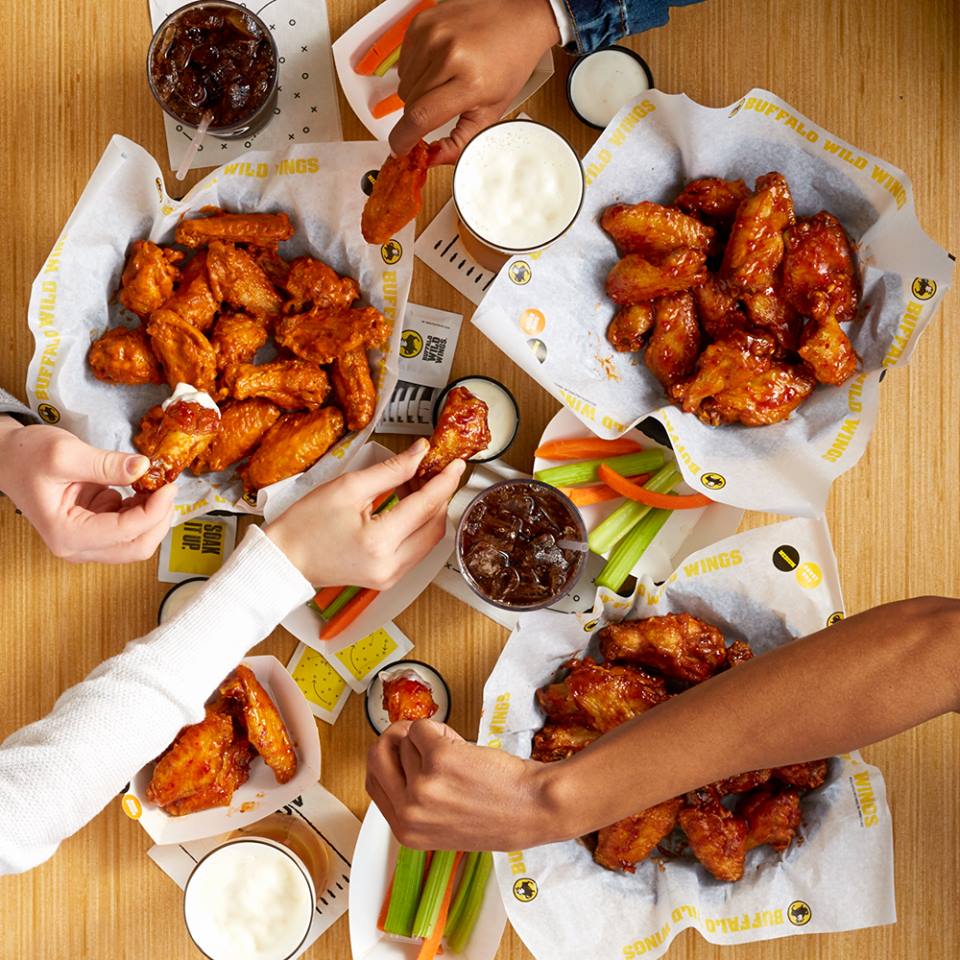 Buffalo Wild Wings | Buffalo Wild Wings via Facebook
Sign of the end: 17% stock decline in the last two years
Buffalo Wild Wings' struggles don't shock us. Customers are careful with their cash as competition and food costs increase. BWW is projected to raise wing prices by as much as 10% to account for slow revenue. It's also been forced to evaluate its menu.
The BWW CEO Sally Smith explained to shareholders, "Casual-dining restaurants face a uniquely challenging market today." Don't expect a new joint to open in your neighborhood anytime soon.
Next: This pizza place needs a slice of profits.
8. Domino's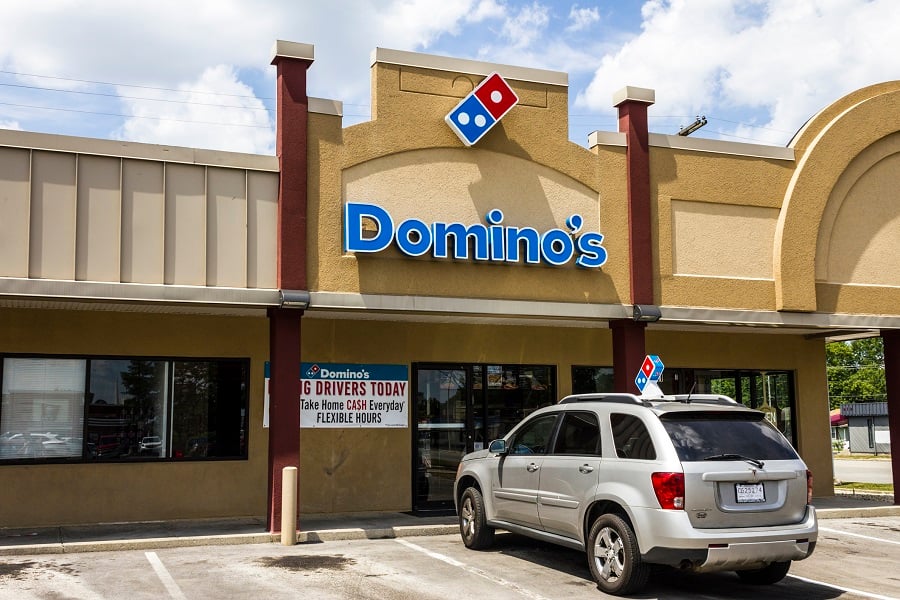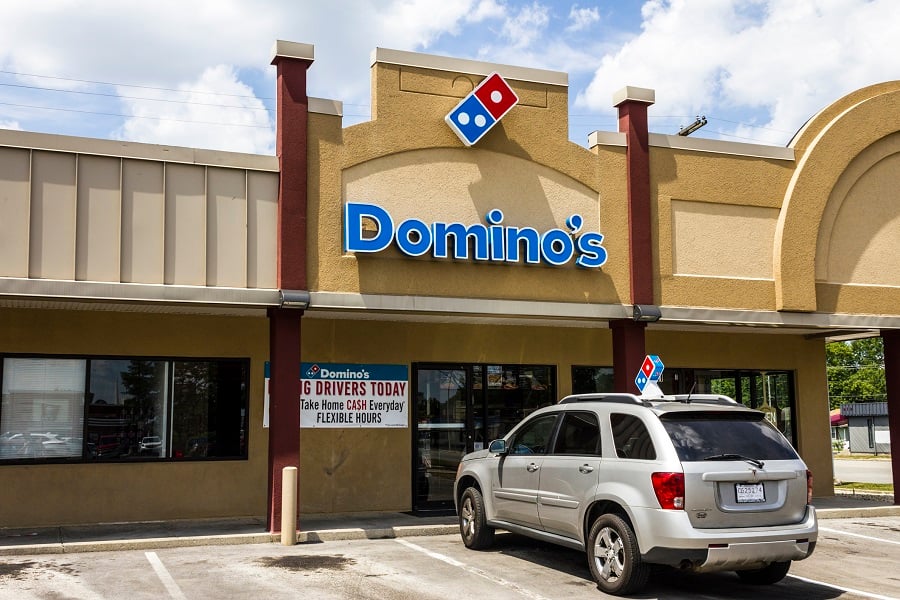 This Domino's location doesn't look so good. | Jetcityimage/iStock/Getty Images
Sign of the end: 20% stock decrease as of July 2017
Typically one of the strongest American restaurant chains, Domino's growth slowed in 2017, especially compared to its stellar double-digit 2016. The company blamed its rival, Pizza Hut, for an aggressive 2017, cautious spending habits, and competitive pricing.
The U.K. generates a lot of Domino's profits, but residents are bitter about eliminating the cookie from "meal deal" options.
Next: This once-popular chain restaurant faces massive closures.

9. Ruby Tuesday
Restaurant chain Ruby Tuesday is trying to appeal to healthier, younger diners with its Garden Bar. | Ruby Tuesday via Instagram
Sign of the end: 109 locations closed
Ruby Tuesday saw dramatically less business in 2017. The national casual dining chain reported an 18% profit loss in 2016 year over year. As a result, it closed 109 locations nationwide and is looking to sell even more. In addition to reviewing resumes for a new CEO, the company is desperately trying to win back business with new menu items.
To appeal to healthier diners, Ruby Tuesday revamped their "Garden Bar" offering, which is a bottomless salad bar with more than 55 ingredients, eight new salad dressings, and more fruit, vegetable, and cheese options.
Next: This restaurant is drowning in competition.
10. TGI Fridays
Casual dining chain TGI Fridays is losing its dinner crowd. | iStock.com/Lisovskaya
Sign of the end: $16.5 million sales loss in 2016
TGI Fridays competes with casual dining chains like Chili's and Applebee's — all are struggling to attract diners. CEO John Antioco told Business Insider, "When you look at the alternatives out there in the marketplace today and who's creating buzz and creating excitement, it's gone away from chain casual dining." Nonetheless, Fridays is attempting to rebrand by catering to a younger generation with a pub-like atmosphere and ordering options via Twitter.
Next: Diners don't want to "eat good in the neighborhood" anymore.
11. Applebee's
Applebee's celebrates National Comfort Food Day. | Applebee's via Instagram
Sign of the end: 105–135 closed locations
DineEquity had a rough 2016, as both Applebee's and IHOP saw sales dip. Applebee's took the cake, as sales dropped a staggering 5%. It's struggling to attract customers to an industry where fewer families are eating out.
Originally, it expected to close around 60 restaurants in 2017 to account for continued troubles. But the chain's parent company, DineEquity, announced it needed to double that number instead. Now Applebee's is trying to reinvent itself, offering promotions like $1 margaritas and "handcrafted burgers" for $7.99.
Next: Profits aren't bloomin' at this restaurant.
12. Outback Steakhouse
Blooming onions at Outback aren't helping slow sales. | iStock.com
Sign of the end: 9 Outback restaurants closed
Bloomin' Brands owns Outback Steakhouse, Carrabba's Italian Grill, and Bonefish Grill. All three restaurants reported negative 2016 sales, but Outback's 4.8% decline hit hardest. Bloomin' management also predicted a flat 2017 as customers flocked to take-out and delivery services. Bloomin' Brands plans to close 43 of its 1,500 restaurants nationwide (including Outback, Carrabba's, and Bonefish Grill locations). At last count, nine were Outback Steakhouses specifically.
Next: Healthy diners avoid this restaurant famous for massive calories.
13. Cheesecake Factory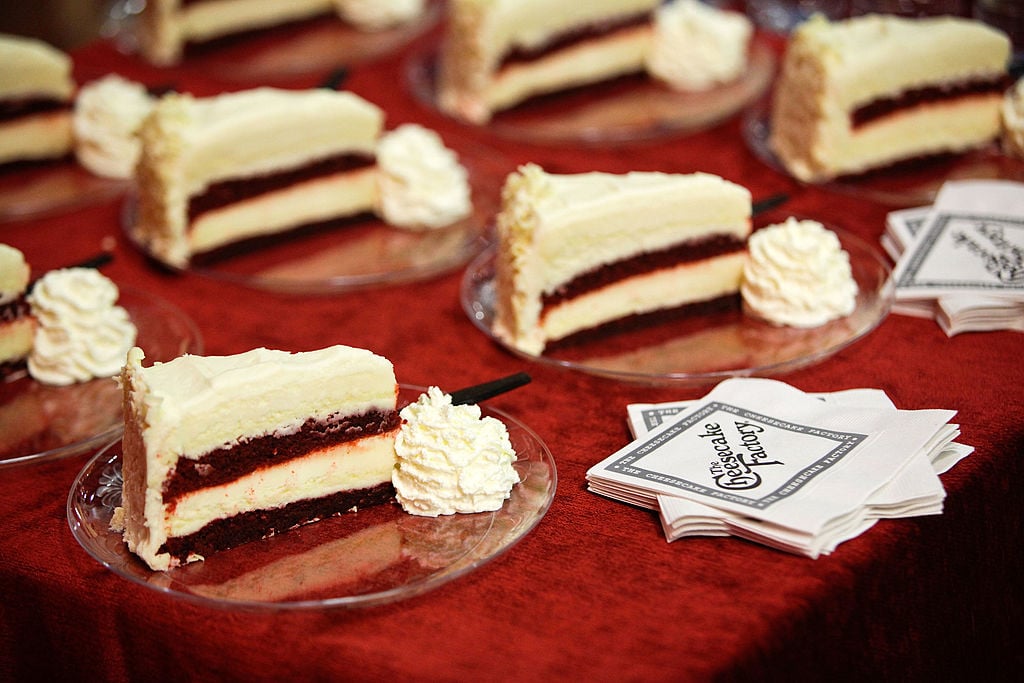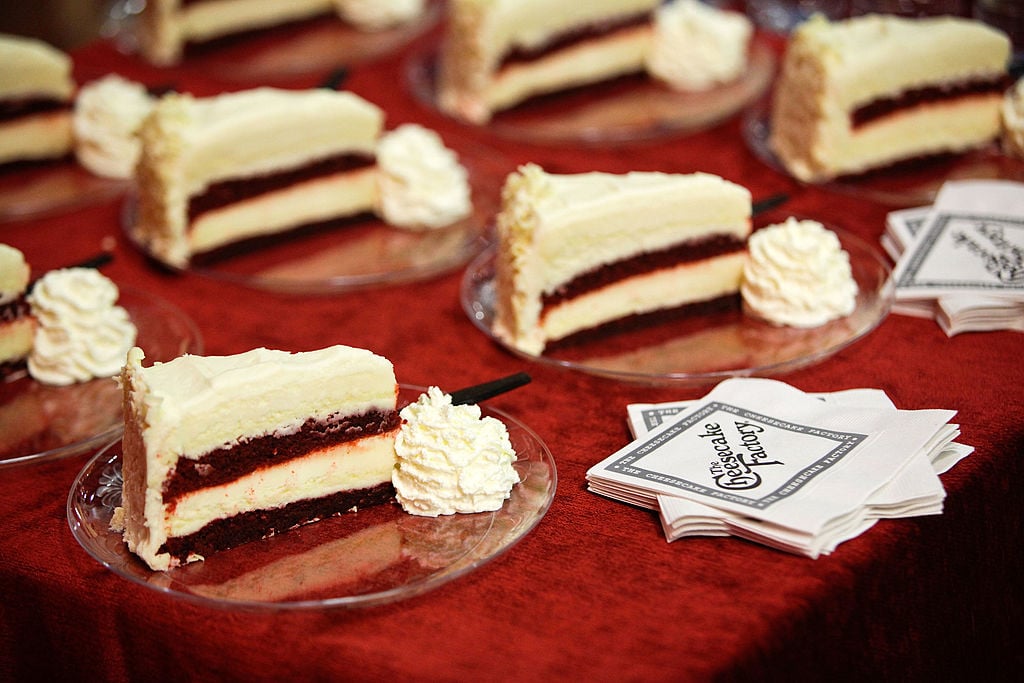 Pieces of cheesecake for guests at Cheesecake Factory | Paul Morigi/Getty Images
Sign of the end: Stock was down 29.5% in 2017.
This restaurant is famous for food comas thanks to its sinful, high-calorie dishes. This makes Cheesecake Factory unimpressive to many demographics, including millennials and families. Throw in the restaurant location issue — in malls and suburbs — and you've got a recipe for declining sales. Cheesecake Factory's stock is struggling as a result.
Next: In an odd twist, Krispy Kreme acquired this restaurant chain.
14. Panera Bread
Healthy-eating chain Panera Bread is seeing slower sales. | Scott Olson/Getty Images
Sign of the end: an expected 2% sales loss in 2017
Panera introduces healthy meals at a faster rate than many competitors. But shockingly, doughnut mogul Krispy Kreme recently acquired it. 2016 saw declining sales, and 2017 saw at least a slight decline in franchise-owned stores. Restaurants hope to attract customers with Panera 2.0, which includes fast lane kiosks, rapid pickup, and mobile ordering. So far, so good.
[Update, 2/15/18: Panera shocked many when JAB Holding Company purchased it for $7.5 billion. The fast-casual chain joined JAB's Krispy Kreme Doughnuts and Peet's Coffee, with each Panera shareholder receiving $315 in cash per share.]
Next: This restaurant's "license to grill" may get revoked.
15. Chili's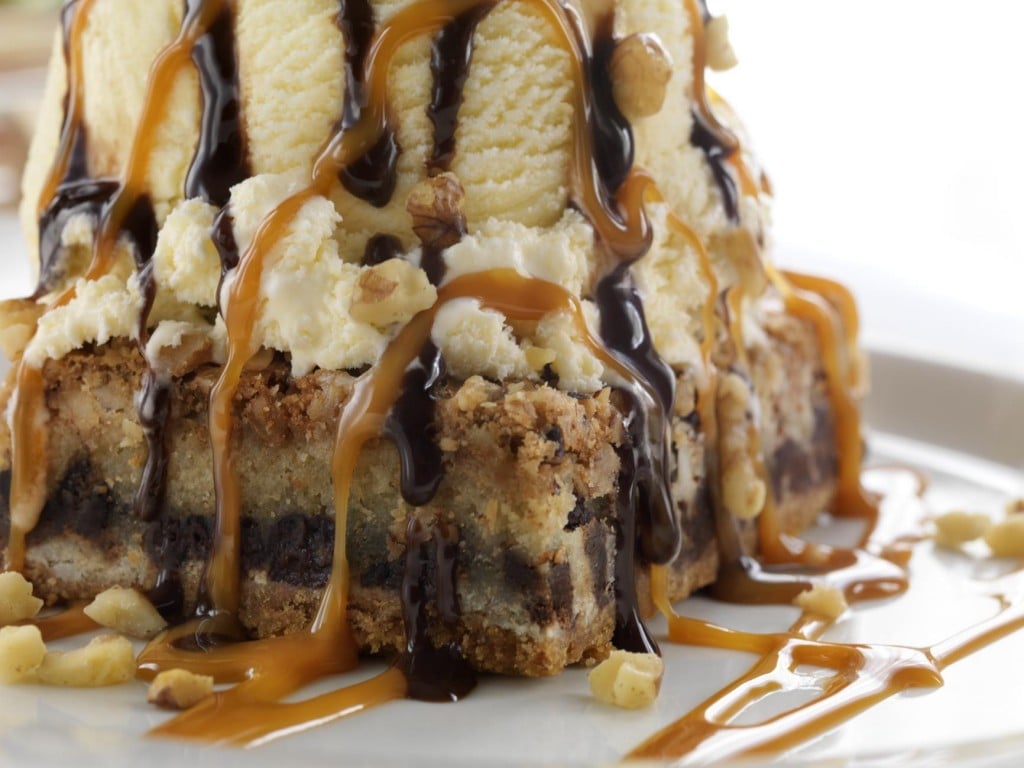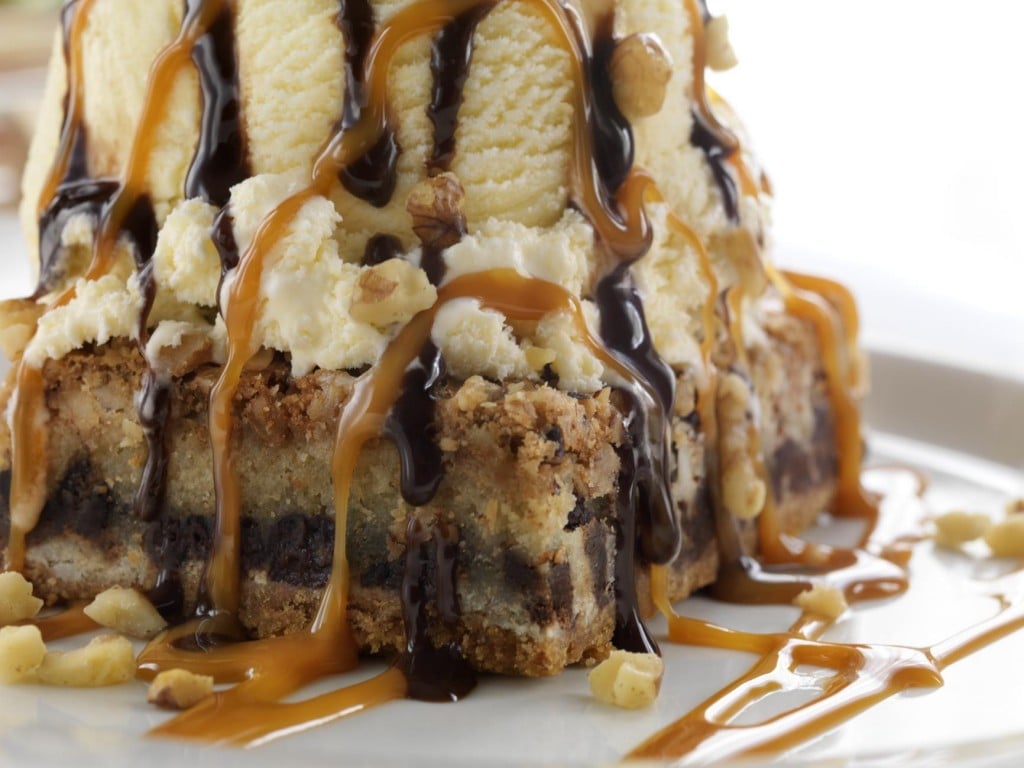 Chili's beloved Paradise Pie | Chili's via Facebook
Sign of the end: 2.3% sales loss in the third quarter of 2017
Chili's hopes to revamp its advertising campaigns to attract new customers after Brinker International (owner of Chili's and Maggiano's Little Italy) reported falling profits. New digital marketing initiatives slated to cater to younger crowds will support a menu of 20 fewer items.
Next: A fast food joint blames Uncle Sam.
16. Jack in the Box
The creepy mascot isn't the only problem plaguing Jack in the Box restaurants. | Jack in the Box via Facebook
Sign of the end: just 3.1% sales growth as of early 2017
Jack in the Box had a rough 2017, but apparently, taxes are to blame. CEO Lenny Comma said in a press release, "We believe some of this slowdown may be attributable to delayed tax refunds, as well as record rainfall and flooding in California over the past few weeks which have impacted our Jack in the Box results."
Next: This coffee powerhouse did not have a "unicorn" year.
17. Starbucks
Are Unicorn Frappuccinos the key to Starbucks' success? | Starbucks
Sign of the end: only 3% growth
OK, so Starbucks isn't going anywhere. But it did have slower than expected American store sales in 2017. At one point, Starbucks enjoyed 25 straight quarters with earnings exceeding 5% growth — until it lost customers due to PR blunders. The coffee chain's popularity sank when it announced its mission to hire 10,000 refugees in protest of President Donald Trump's immigration ban.
Next: This trendy burger joint isn't growing as fast as predicted.
18. Shake Shack
Shake Shack is popular, but growth is slowing. | Andrew Burton/Getty Images
Sign of the end (or not): 36.6% increase in second quarter of 2017
Despite attracting younger customers, Shake Shack failed to beat industry expectations in 2016. Growth was slower than expected. The restaurant hopes to attract diners with a new Chicken Shack sandwich and expanding to over 450 stores nationwide. The CEO noted that lower 2016 earnings resulted from higher starting wages for employees. They offered staff between $10.50 and $12 per hour and team leaders between $12 to $15 per hour.
Follow Lauren on Twitter @la_hamer.
Additional reporting by Ali Harrison.
10 Signs You Should Not Eat at a Restaurant
Weird Restaurants: 15 of the Strangest Places to Eat in the U.S.
15 Tricks Grocery Stores Use to Get You to Spend More Money
Source: Read Full Article