Do You Remember Eating at Any of These Failed Restaurant Chains?
Many foodies turn their noses up at the thought of eating at a — gasp — chain restaurant. There are some seriously bad chain restaurants out there, that's a fact. But there are also some great ones where you can count on good quality, familiar menu items, and great service.
Lots of chains have taken off and become staples in the U.S. — for example, it's hard to drive far and not run into The Cheesecake Factory, a Red Lobster, or an Outback Steakhouse. Other chains have failed miserably — and not necessarily because of the food. Wax nostalgic and remember if you've eaten at one of these 15 chain restaurants that crashed and burned.
1. All-Star Café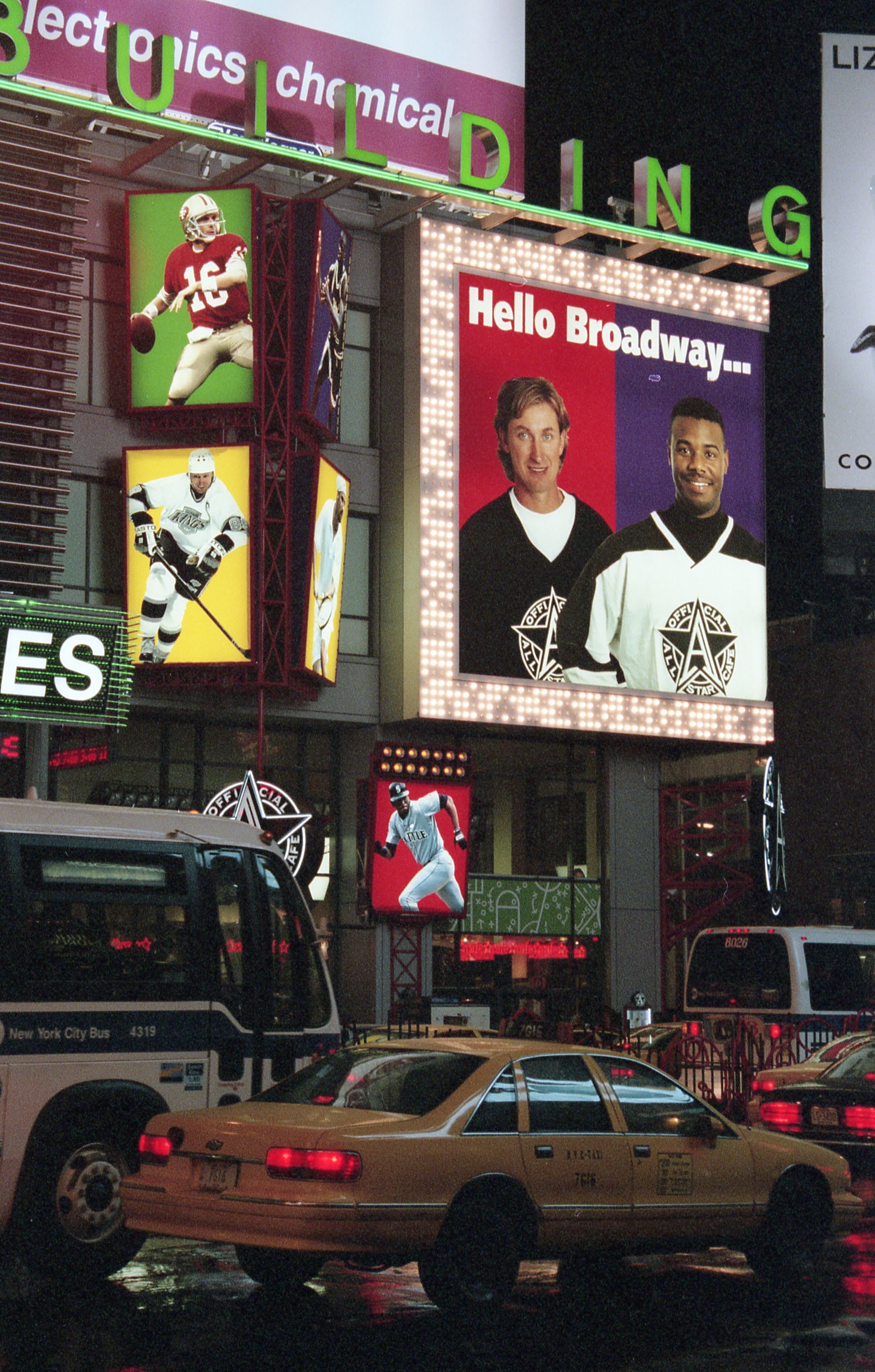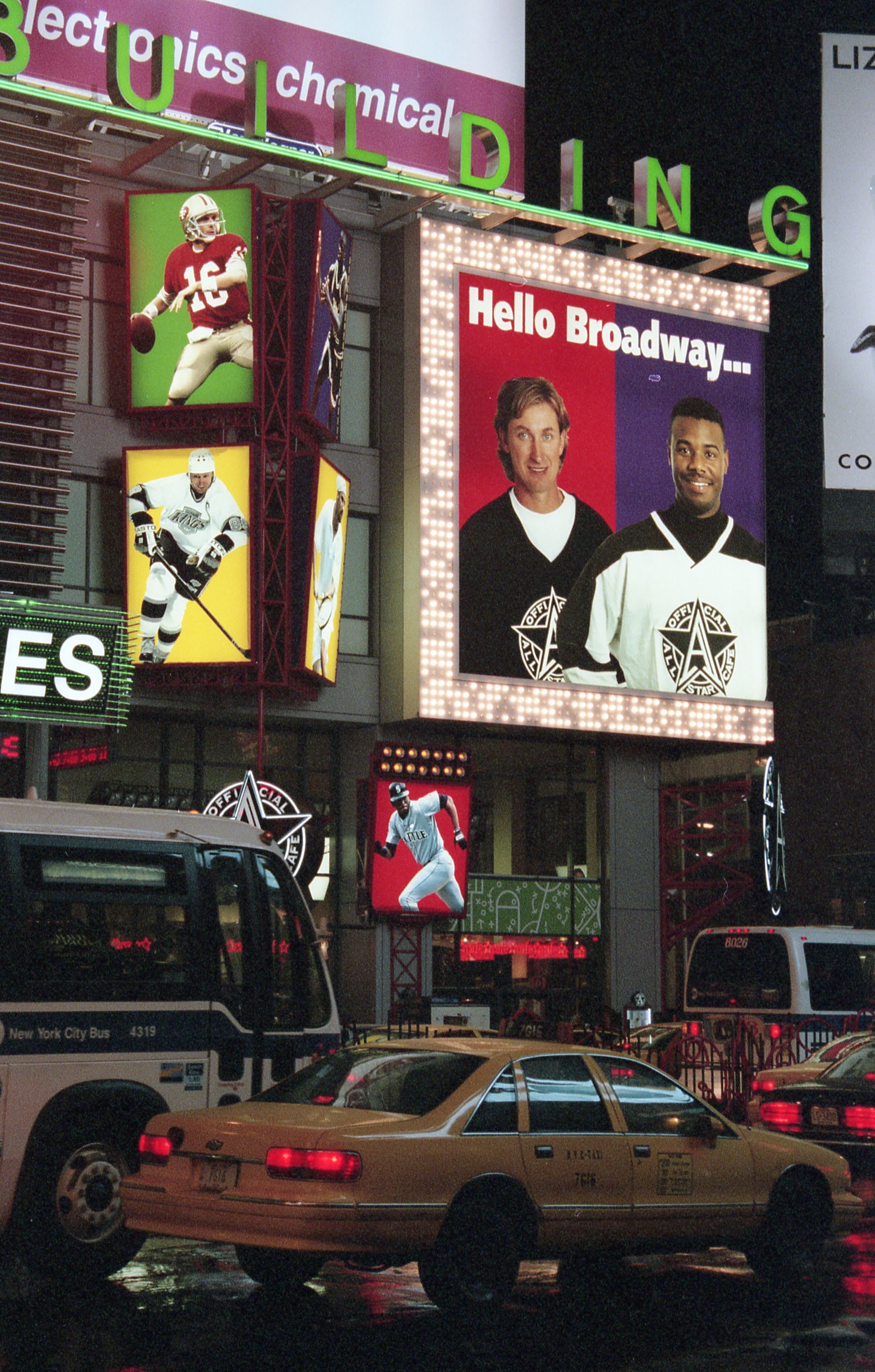 The sports restaurants closed in 2007. | RickDikeman/Wikimedia Commons
Planet Hollywood developed 10 of these sports-themed restaurants — including one in Times Square and one in Walt Disney World — and attracted investors such as Joe Montana, Shaq, Andre Agassi, and Ken Griffey Jr. Like the Hard Rock Café, All-Star featured a restaurant, gift shop, and memorabilia store, according to The Daily Meal. Unlike the Hard Rock Café, the last All-Star closed in 2007.
You might remember the 1999 controversy surrounding two chefs from the Times Square location. According to The New York Times, they were charged with stealing Charlie Sheen's rare baseball cards that were on display. If you remember eating there, you'll recall that the fare consisted of typical sports bar food.
Next: Filet mignon — $1.95
2. Steak and Ale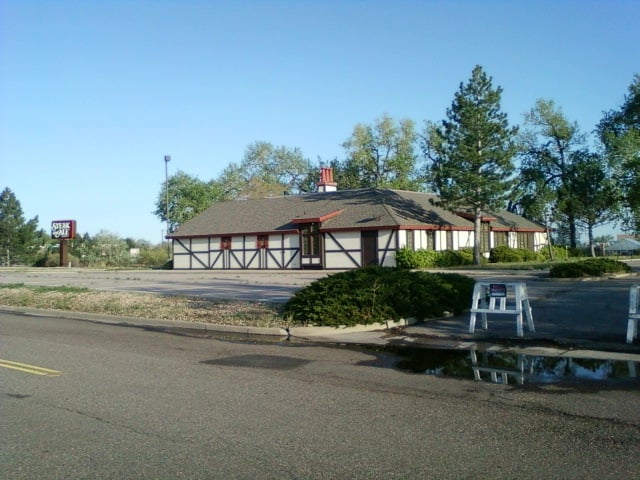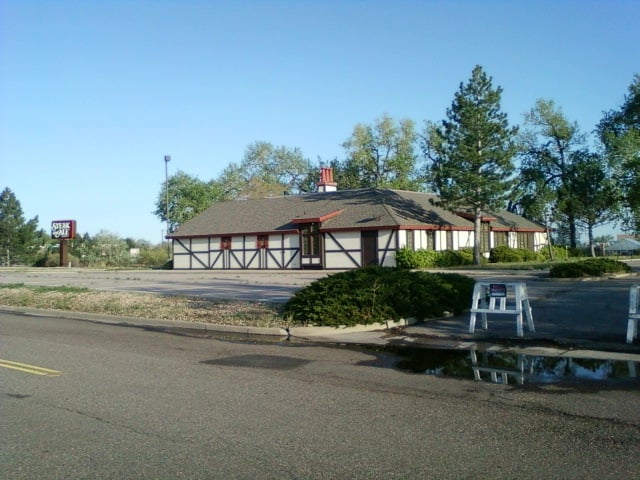 The salad bar couldn't save it. | Xnatedawgx/Wikimedia Commons
Norman Brinker, who founded Chili's and Jack in the Box, wasn't as successful with Steak and Ale. The restaurant introduced the concept of the salad bar when it launched in 1966, according to The Daily Meal   — and at first the place was a huge success. By 1976, there were 109 Steak and Ale locations in 24 states — and Brinker sold the chain to Pillsbury.
The chain started to fail, and eventually Metromedia purchased it . Metromedia closed the remaining 50 restaurants in 2009. If you ate at this chain, you'll surely remember its 8-ounce filet, which sold for $1.95.
Next: Vintage chain fades away
3. Childs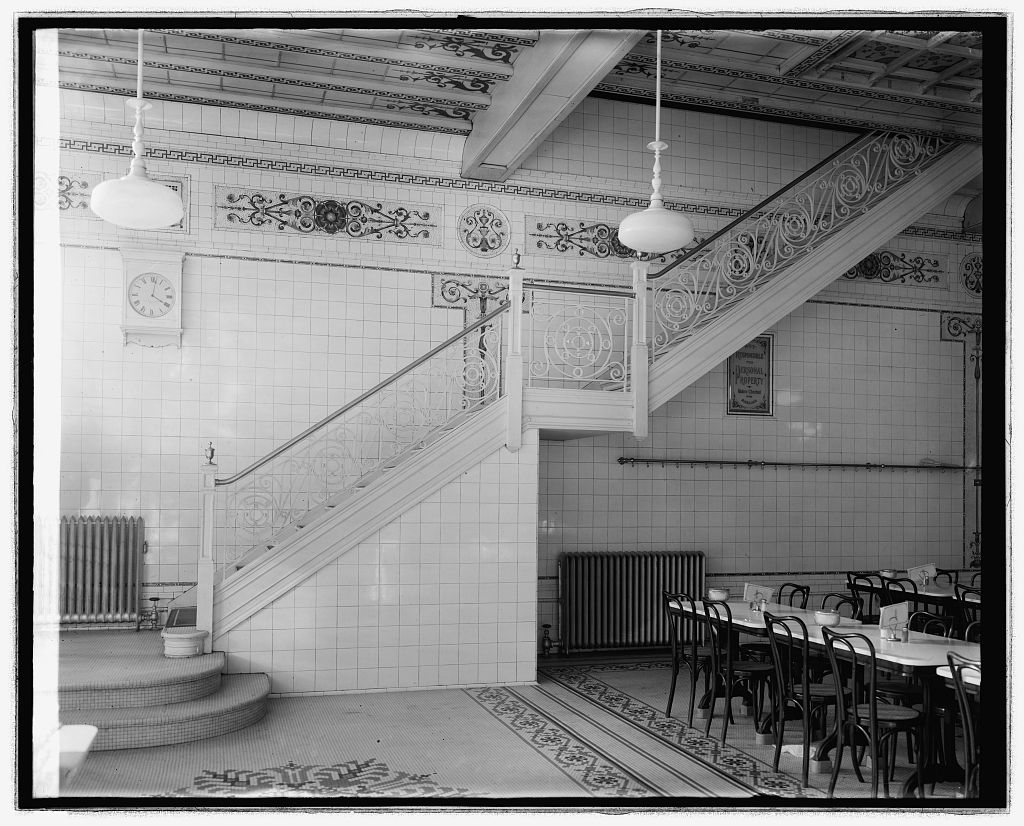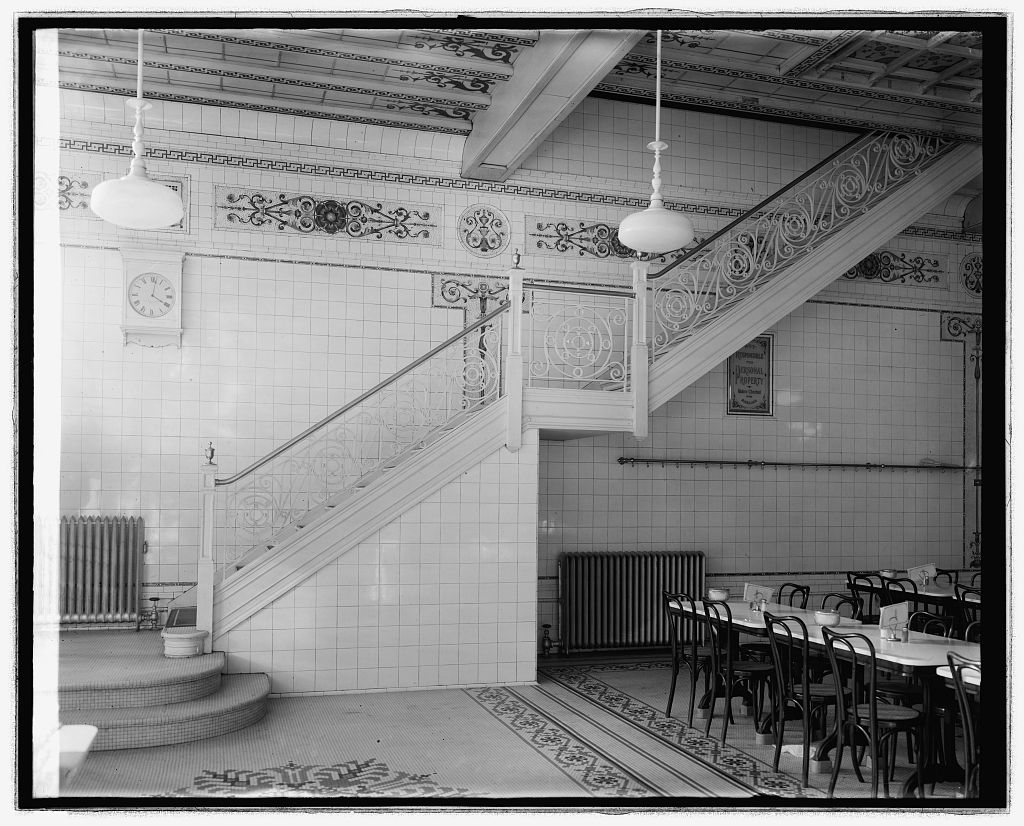 The restaurant had been open for decades before it finally closed. | Peyser & Patzig/Library Of Congress
In 1889 in New York City, the first Childs restaurant opened. It emphasized high-quality food at low prices with great service and a clean, intelligent design, according to the wesbite Eater.
By the 1930s, the chain was going gangbusters — it was in 125 locations across the U.S. Due to poor management, by 1950, there were only 53 Childs restaurants left.  If you ever ate at a Child's, you'll remember a mind-boggling number of breakfast, lunch, and dinner choices that included steaks, sandwiches, omelets, soups, snacks, and fresh baked goods.
Next: Tower vs. Castle
4. White Tower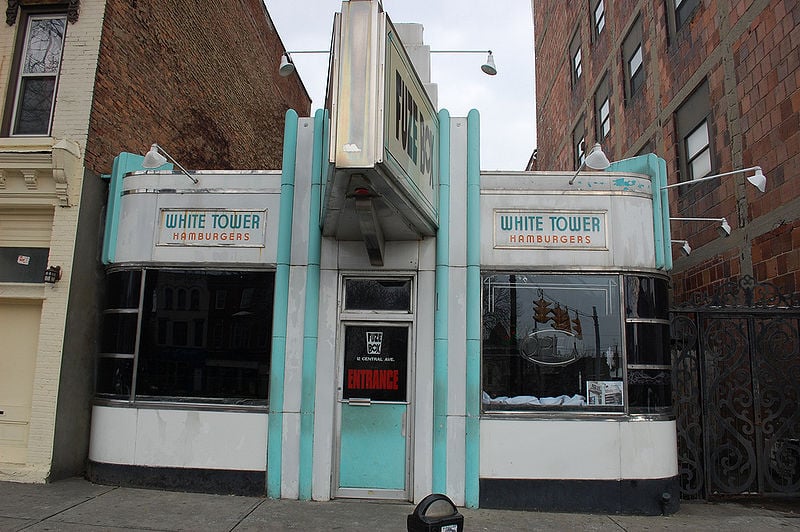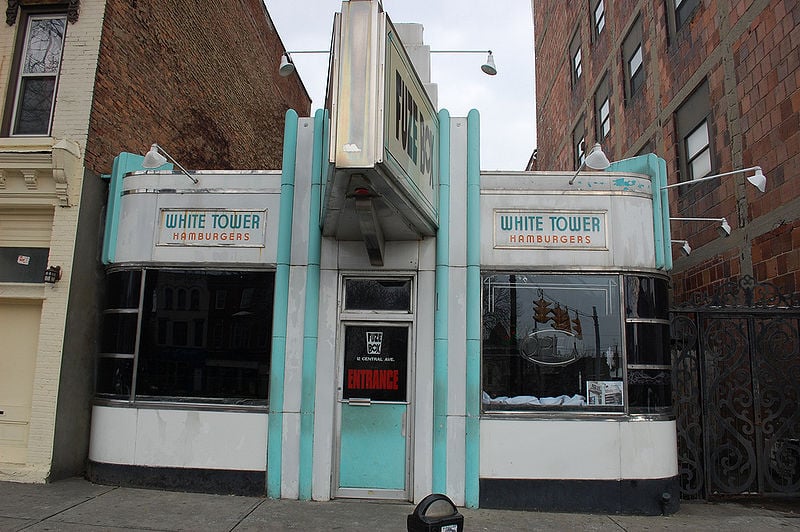 The copycat was sued for their resemblance to White Castle. | Improbcat/Wikimedia Commons
Do not mistake White Tower for White Castle. White Tower started in Minneapolis in 1926 — and it was pretty much a rip-off of White Castle, according to The Daily Meal.
White Tower had already opened 120 restaurants in the early 1930s before White Castle slapped it with a lawsuit. White Tower settled, agreeing to change its White Castle-like look and pay White Castle $82,000. By the 1950s, White Tower had 230 locations — but they were mostly in urban areas and people were moving to the suburbs.
The last one, located in Toledo, closed in 2004. If you've ever eaten at one of these, you'll remember its menu being strangely like White Castle's.
Next: Midwest fail
5. Chi-Chi's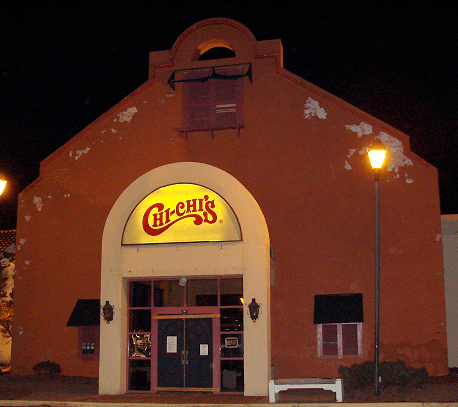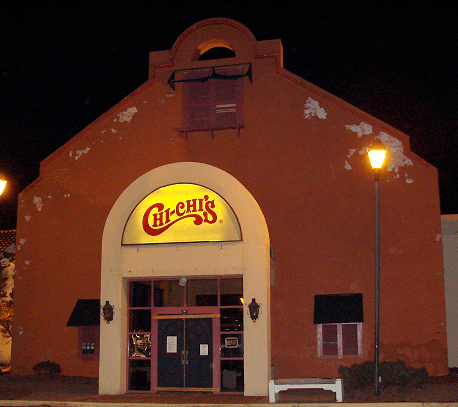 The Mexican chain didn't make it on the east coast. | Nostaljack/Wikimedia Commons
The first Chi-Chi's Mexican Restaurant pulled in $2 million in 1975 — its first year — according to The Daily Meal. By 1986, the chain had 237 locations and was going strong. When the Midwest-based chain tried to expand to the East Coast, though, things went downhill.
Founders Marno McDermott and Max McGee filed for bankruptcy in 2003 — and one month later, the restaurant served some bad green onions that caused a huge hepatitis-A outbreak, leaving 600 to get sick and at least four dead. There are still 11 Chi-Chi's operating in Europe, serving the restaurant's signature salsa and tortillas, plus its famous Chimichanga.
Next: How could beer-cooked dogs disappear?
6. Lum's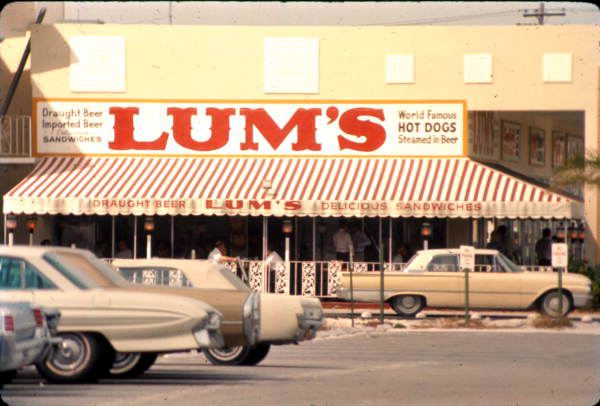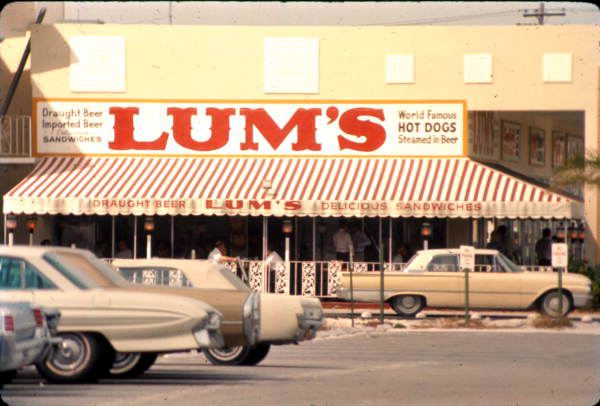 The hot dog stand offered more than just your average street cart food. | Florida Memory/Wikimedia Commons
Lum's was a Miami hot dog stand that opened in 1956. The Pearlman family built the business up to more than 400 locations nationwide. Famous for its trademark hot dogs steamed in beer, according to the menu on Pinterest, Lum's also served a hot roast beef sandwich and "submarine" sandwich. Seafood offerings included a fish sandwich, fried clams, and shrimp in a basket. Lum's also offered diners a number of sides and desserts — quite a menu for a hot dog stand.
In 1969, Lum's went public and bought Caesars Palace in Las Vegas. In 1978, Wienerwalk bought the chain and a few years later, filed bankruptcy.
Next: Kenny Rogers — know when to fold 'em
7. Kenny Rogers Roasters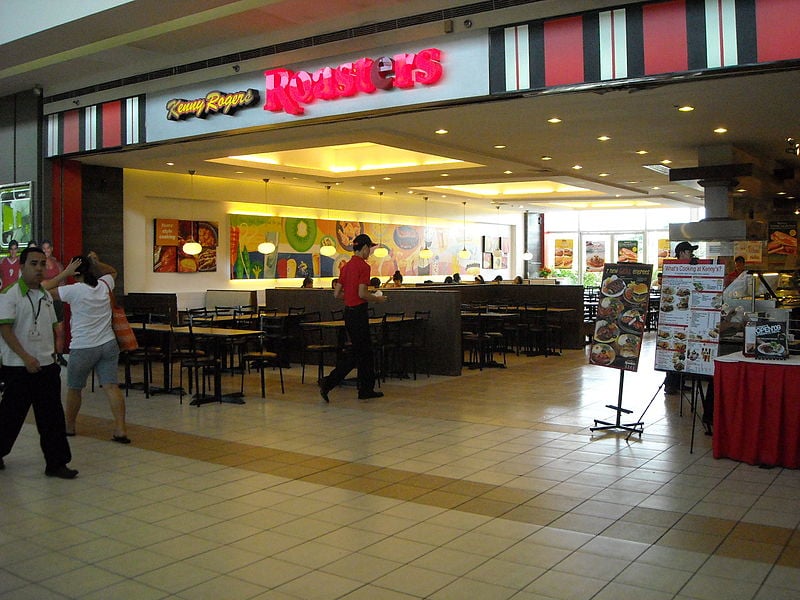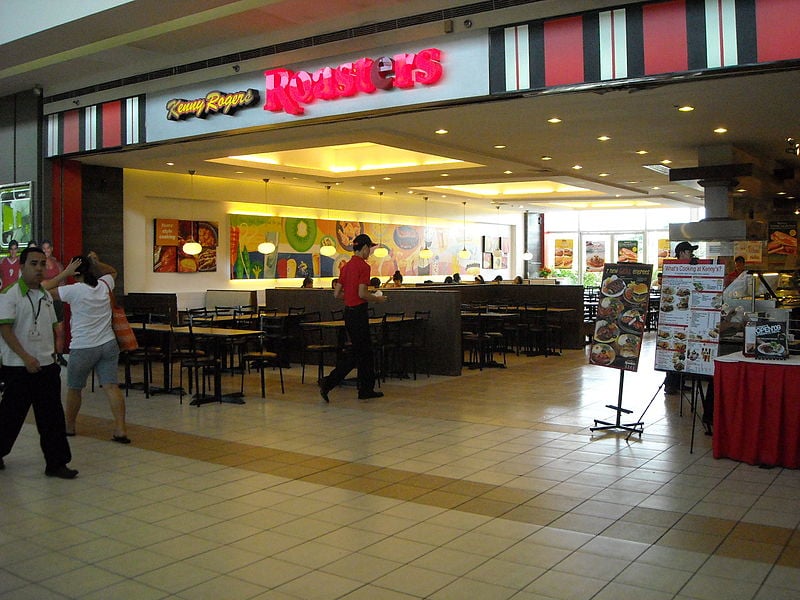 The singer opened his restaurants in the 90s. | FoxLad/Wikimedia Commons
Kenny Rogers launched his chain, Kenny Rogers Roaster, in 1991 and expanded it to 425 locations, according to The Daily Meal. The menu focused on rotisserie chicken – and there was a lot of competition in the field. Eventually, Nathan's bought the chain in 1998 – and then it went bankrupt. There are still more than 100 Kenny Rogers Roasters in Asia and one outpost in Ontario, Calif.
If you've ever eaten at this chain, you'll remember the hearty snacks, such as garlic toasties and mushroom chicken soup. Classics included Kenny's Chicken Meals, which came with the signature rotisserie chicken and side dishes such as coleslaw, garden salad, fruit salad, mashed potatoes, macaroni and cheese, baked beans, and more. The restaurant also featured wide variety of sweets, drinks, pastas, and salads.
Next: KFC competition
8. Minnie Pearl's
Nashville attorney John Jay Hooker launched this chain in 1966 and it went public in 1968. Five hundred locations opened over the next few years before people stopped going because the restaurant didn't focus on consistency, according to The Daily Meal. Consistency is what chain restaurants should have down pat.
Hooker hired a Chicago food laboratory to develop a recipe that "was as good, or better, than Kentucky Fried Chicken," according to the Franchise Times. "We opened one chicken store in Nashville in a location that was a six or a seven out of 10, so when prospective franchisees came to town, they'd figure, if it works here, it will work in my better location," said Hooker. Guess Hooker made a mistake there.
Next: Adios, Ho-Jo's
9. Howard Johnson's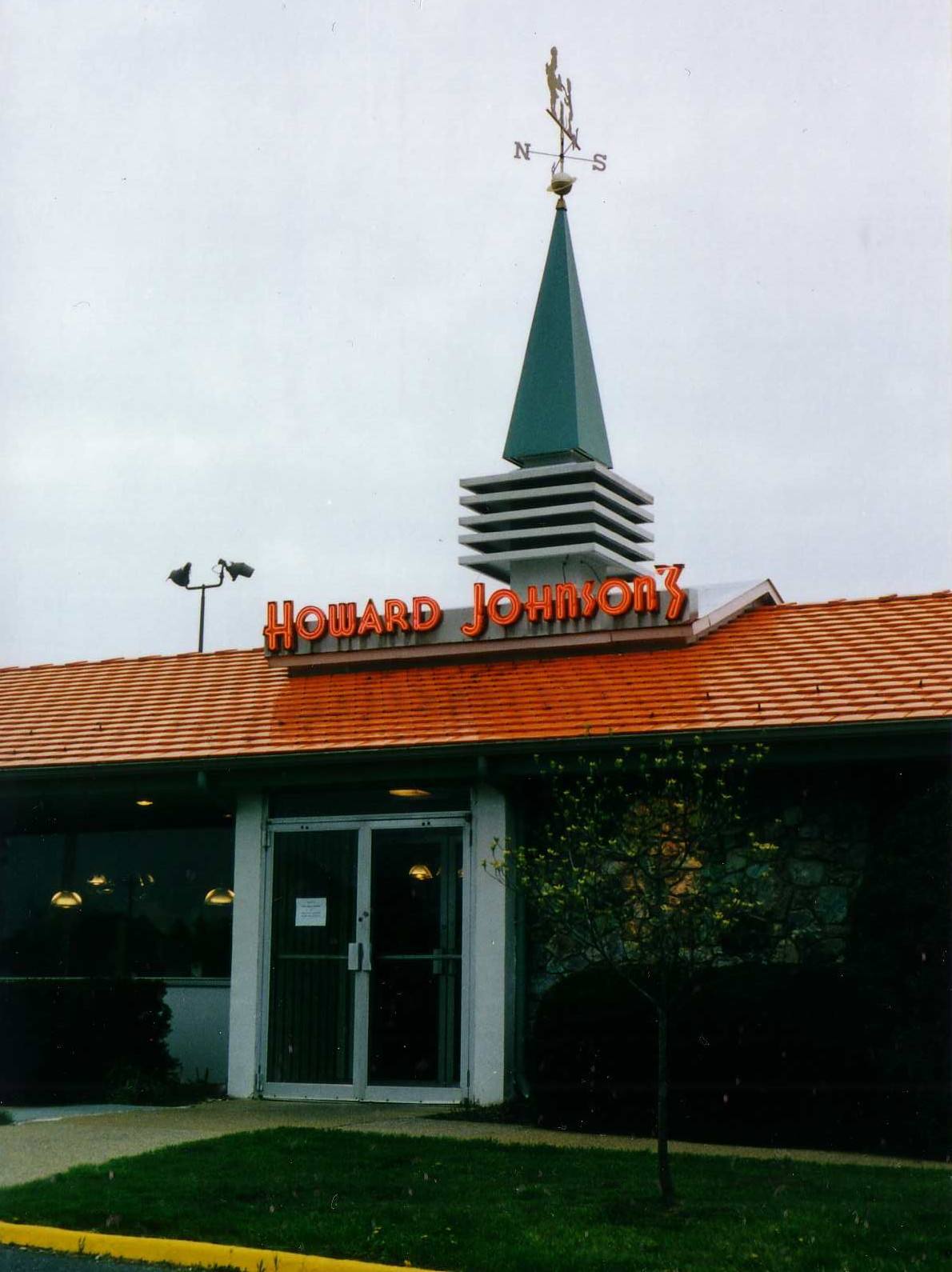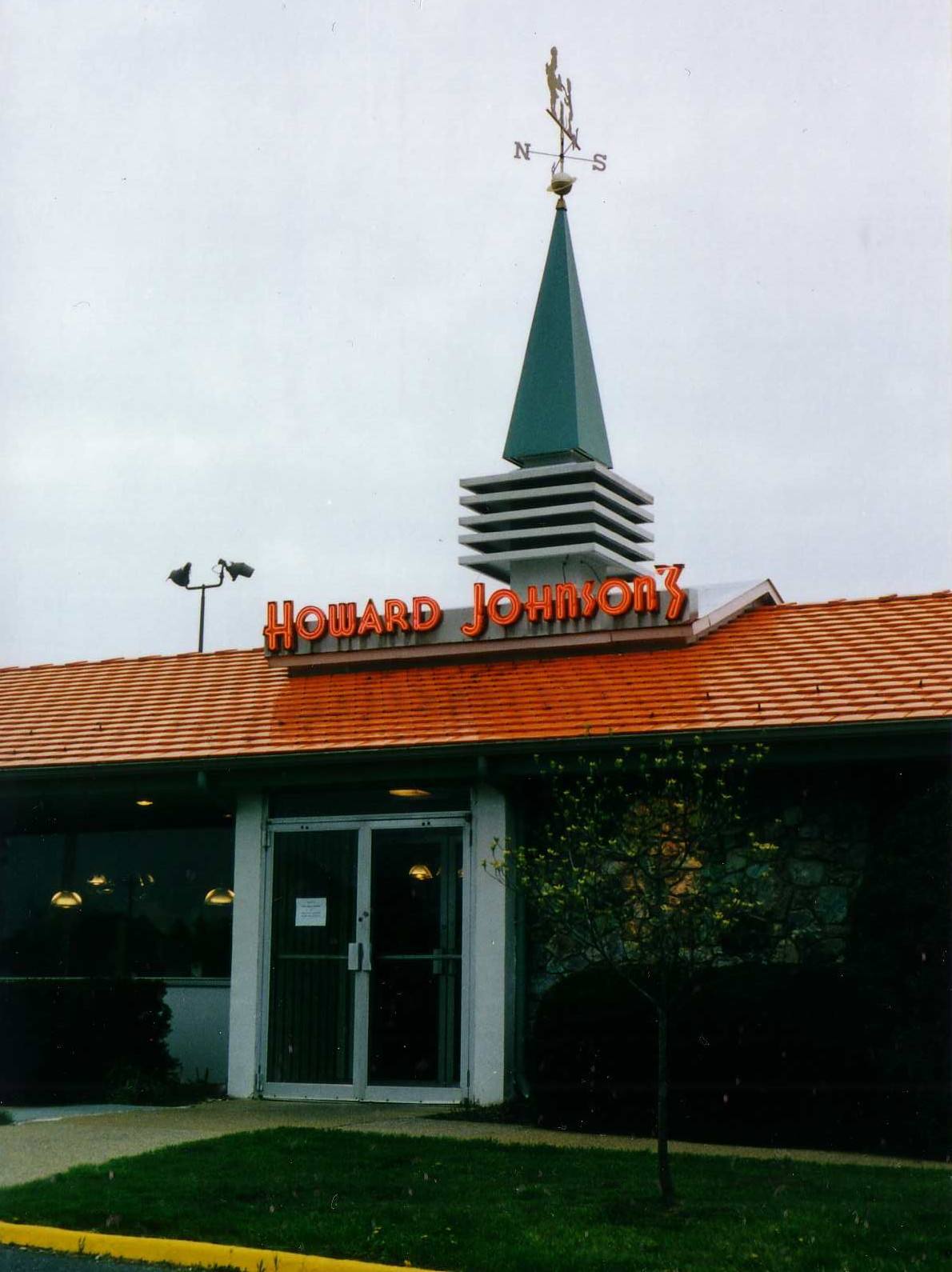 Only two remain today. | Christopher Ziemnowicz/Wikimedia Commons
If you've ever driven across the country — or state — you've likely stopped for a bite at a Howard Johnson's. In 1920, Howard Johnson launched the chain as a lunch counter with a soda fountain. By 1954, Howard Johnson's had 400 locations in 32 states. By 1961, the Howard Johnson empire included 605 restaurants and 88 motor lodges, according to The Daily Meal.
Business started to fall off after the mid-1970s due to the fast food restaurant boom. Only two Howard Johnson's remain today — one in Bangor, Maine, and one in Lake Placid, N.Y. If you ever stopped at a Howard Johnson's, surely you'll remember its signature Ipswich Clam Plate and grilled "Frankforts." You'll also recall its funky sandwiches, such as sardine, cream cheese and olive, and the "Western," which consisted of plain lettuce and mayonnaise on bread.
Next: Sambo's — politically incorrect
10. Sambo's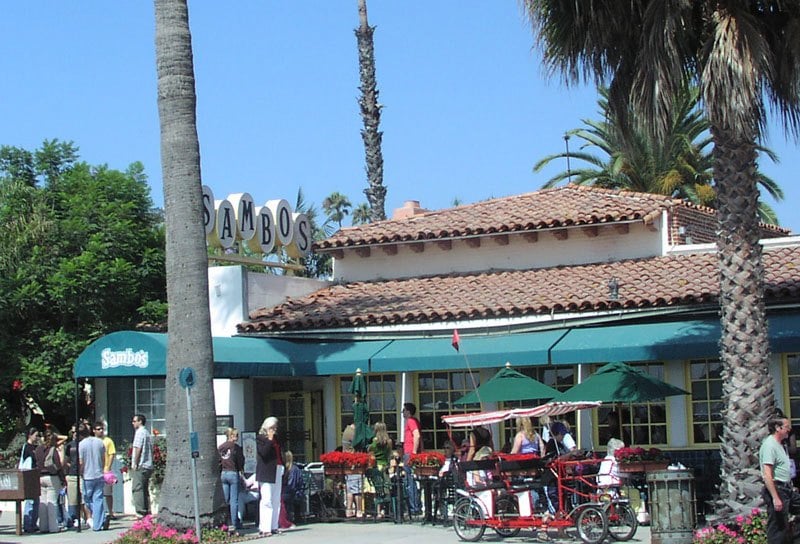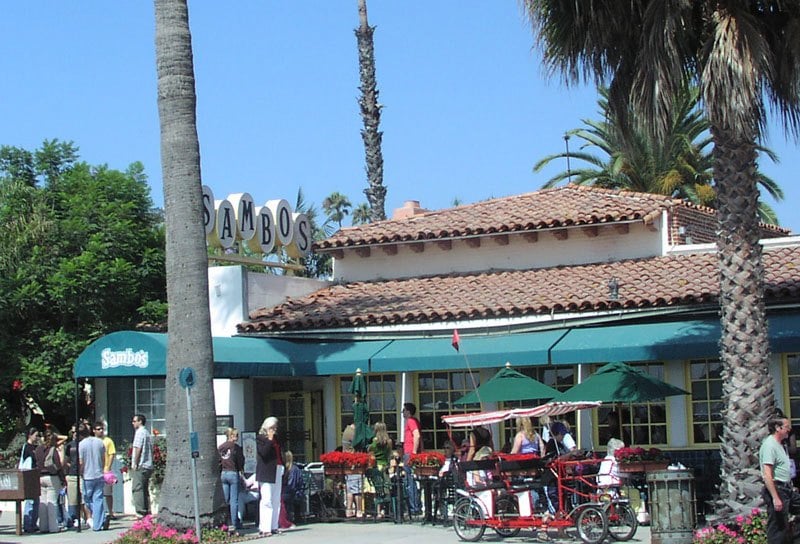 The breakfast restaurant didn't realize it was an insult.| Antandrus/Wikimedia Commons
Sam Battistone and Newell F. Bohnett founded the first Sambo's in 1957 in Santa Barbara, Calif. The duo combined their names to come up with the restaurant's name, obviously not realizing that it was an insult directed at African-Americans. The pair built the chain to 1,117 locations by the early 1980s, but the chain was already failing financially, according to howstuffworks.
Famous for its burgers and stacks of pancakes, Sambo's started out with a breakfast menu that featured pancakes for 40 cents, a full breakfast for $1.25 and coffee for 10 cents, according to the Daily Beast. As the name became a bigger problem and the chain was targeted by anti-discrimination protesters, Sambo's tried calling itself Jolly Tiger and Sam's in some locations, but the whole thing collapsed in the 1980s. Denny's restaurants later moved into several Sambo's locations.
Next: Burger Chef might have overtaken McDonald's.
11. Burger Chef
In 1958, Burger Chef opened — it had a conveyor broiler capable of turning out 800 patties in an hour, according to oola!, a website dedicated to all things food. The Burger Chef Fun Meal came with a burger, of course, a drink, dessert, and a toy. Sound familiar? McDonald's came out with its Happy Meal six years later.
In 1972 there were 1,200 Burger Chef locations in the country — only McDonald's beat it by 400 locations. Seems Burger Chef grew too fast, however, because Hardee's bought it out in 1981.
Next: The Gino Genie couldn't save the chain.
12. Gino's Hamburgers
Do you remember the Dom DeLuise commercials for Gino's in which he played Gino's Genie? If not, perhaps you remember the fast food joint's famous, secret burger sauce called "Ameche 35."
In 1957, Baltimore Colts defensive end Gino Marchetti and running back Alan Ameche founded the chain with friend Louis Fischer. By 1972, there were 330 Gino's Hamburgers locations. Marriott bought the chain in 1982 for $48.6 million, according to howstuffworks, and merged it with its Roy Rogers restaurants.
In 2010, Marchetti used revived part of Gino's Hamburgers when he opened Gino's Burgers and Chicken chain — the menu featured chicken sandwiches, burgers, fries, and milkshakes. Although he opened nine of them, only two are still standing.
Next: G.D. Ritzy's — only four standing
13. G.D. Ritzy's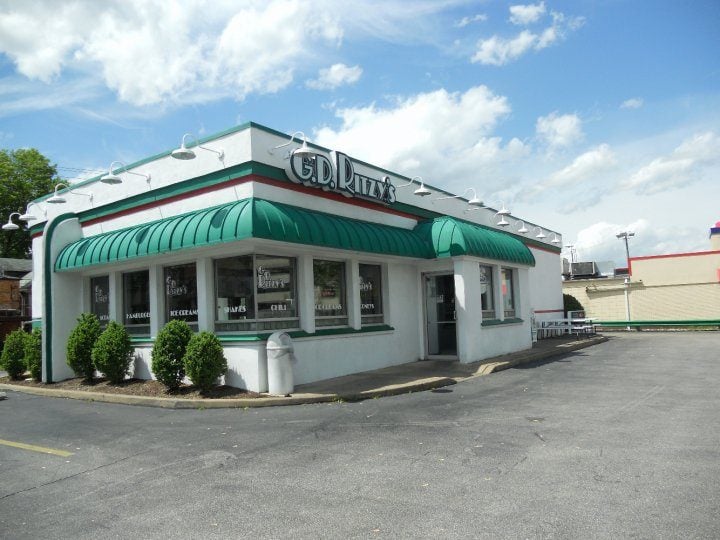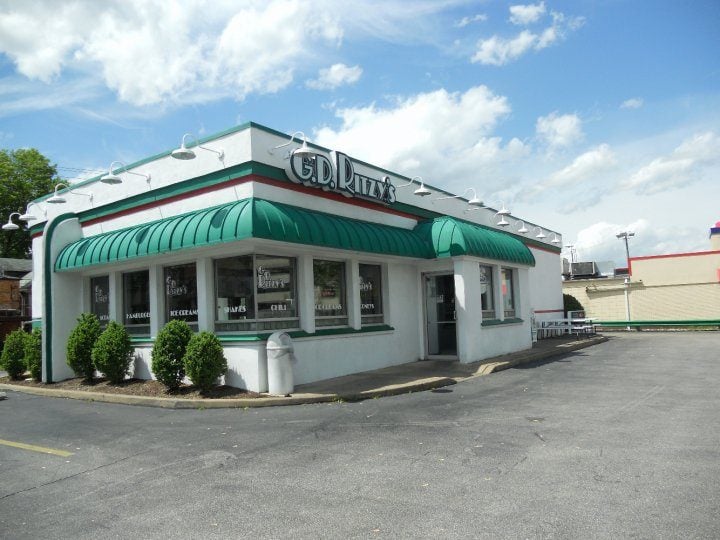 There are only four restaurants left. | G.D. Ritzy's via Facebook
Graydon Webb, former Wendy's executive, founded G.D. Ritzy's in 1980 and built it into a 120-restaurant chain. Hamburgers, sandwiches, shoestring fries, "seven way" chili, salads, and homemade ice cream. Although at one time there were 120 G.D. Ritzy's nationwide, after a massive 1991 liquidation, there are now only four left, according to oola!.
The ice cream at Ritzy's was the star. With 16 flavors available for customers at all time, it was hard to choose just one. You could buy Ritzy's ice cream in cones, shakes, cups — and to-go pints and quarts.
Next: U.S. Wimpy hit the skids
14. Wimpy Grills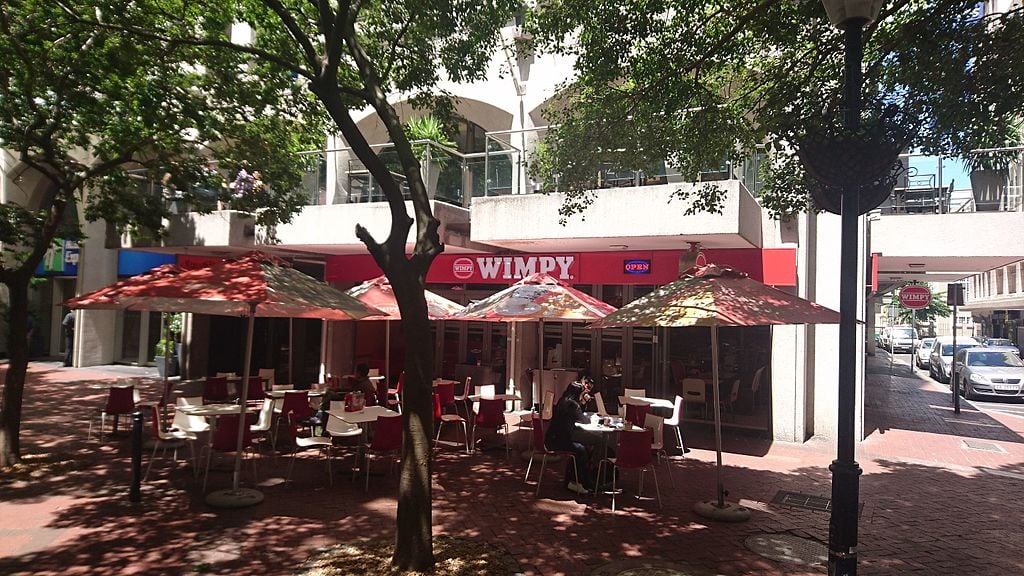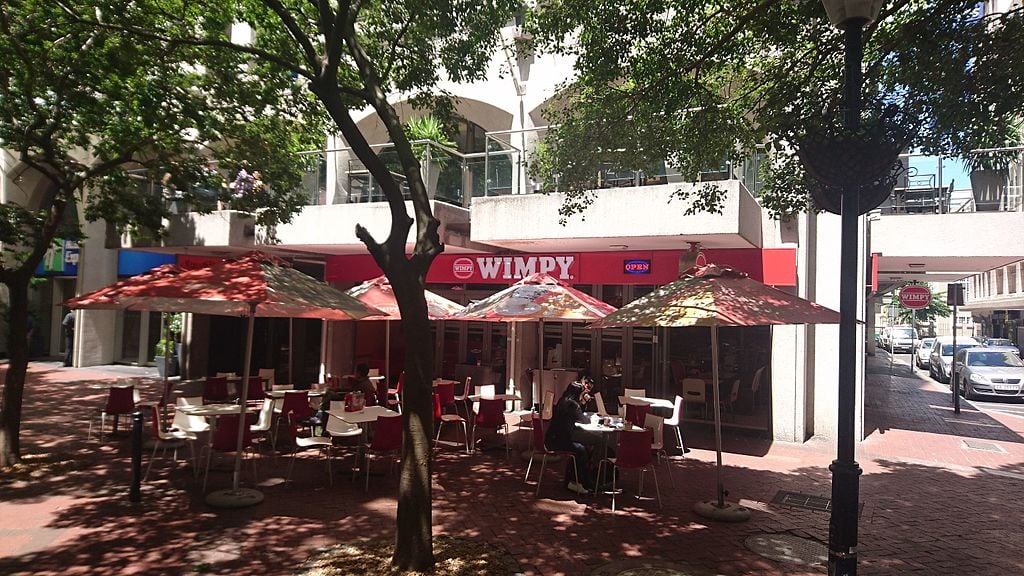 The UK restaurants remain open. | Discott/Wikimedia Commons
Wimpy Grills expanded from 25 U.S. locations to 1,500 locations abroad. Founded in 1934 in Bloomington, Ind., the chain became wildly popular in England, according to Revolvy. The UK's J. Lyons Co. bought the international locations, which remain open. Wimpy stateside, however, is long gone.
Wimpy UK serves traditional English breakfasts. Its extensive burger menu offers up treats like hamburgers, cheeseburgers, spicy bean burgers, fish burgers, and more. You can even order full-on meals at Wimpy UK
Next: Preventing Death by Chocolate
15. Bennigan's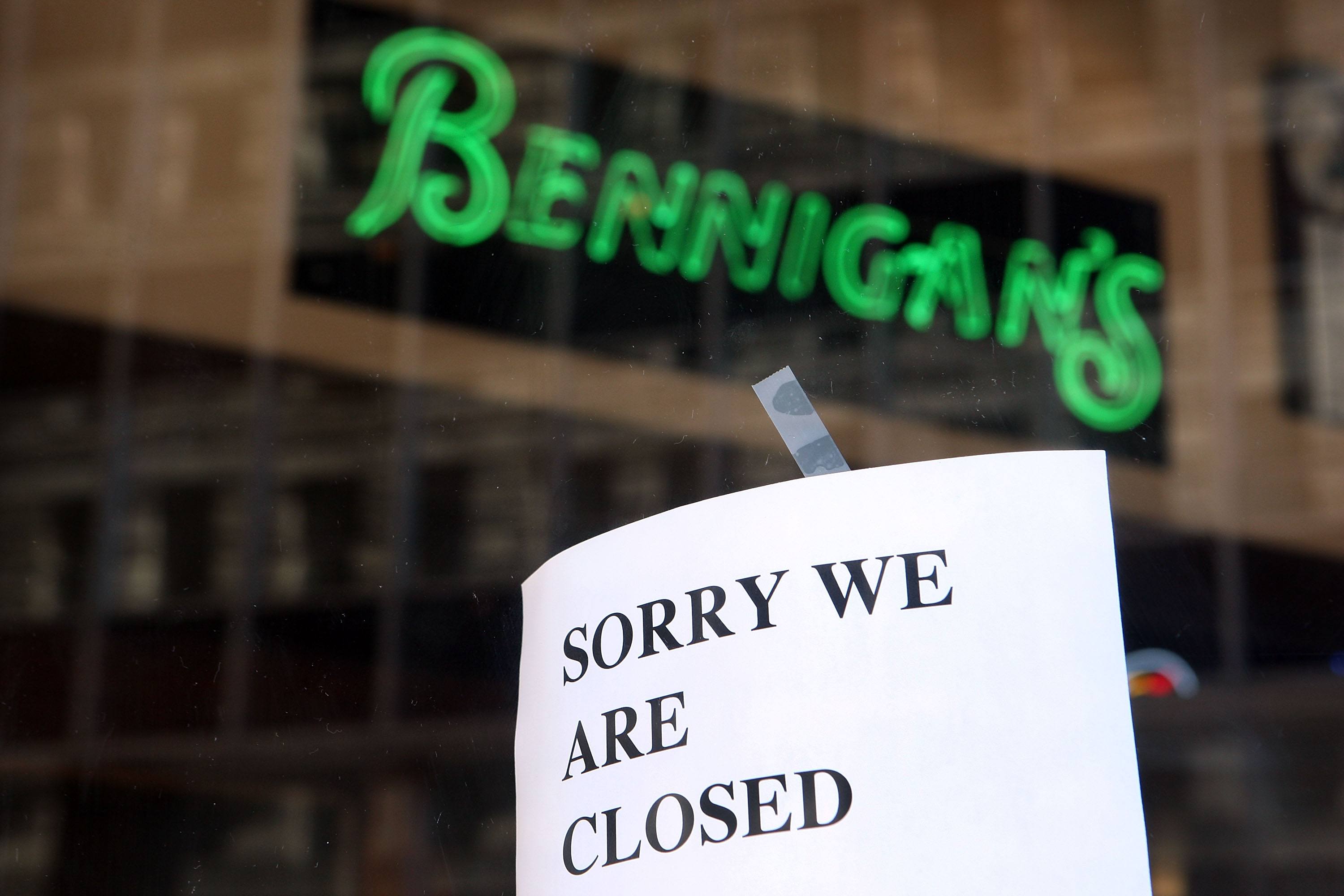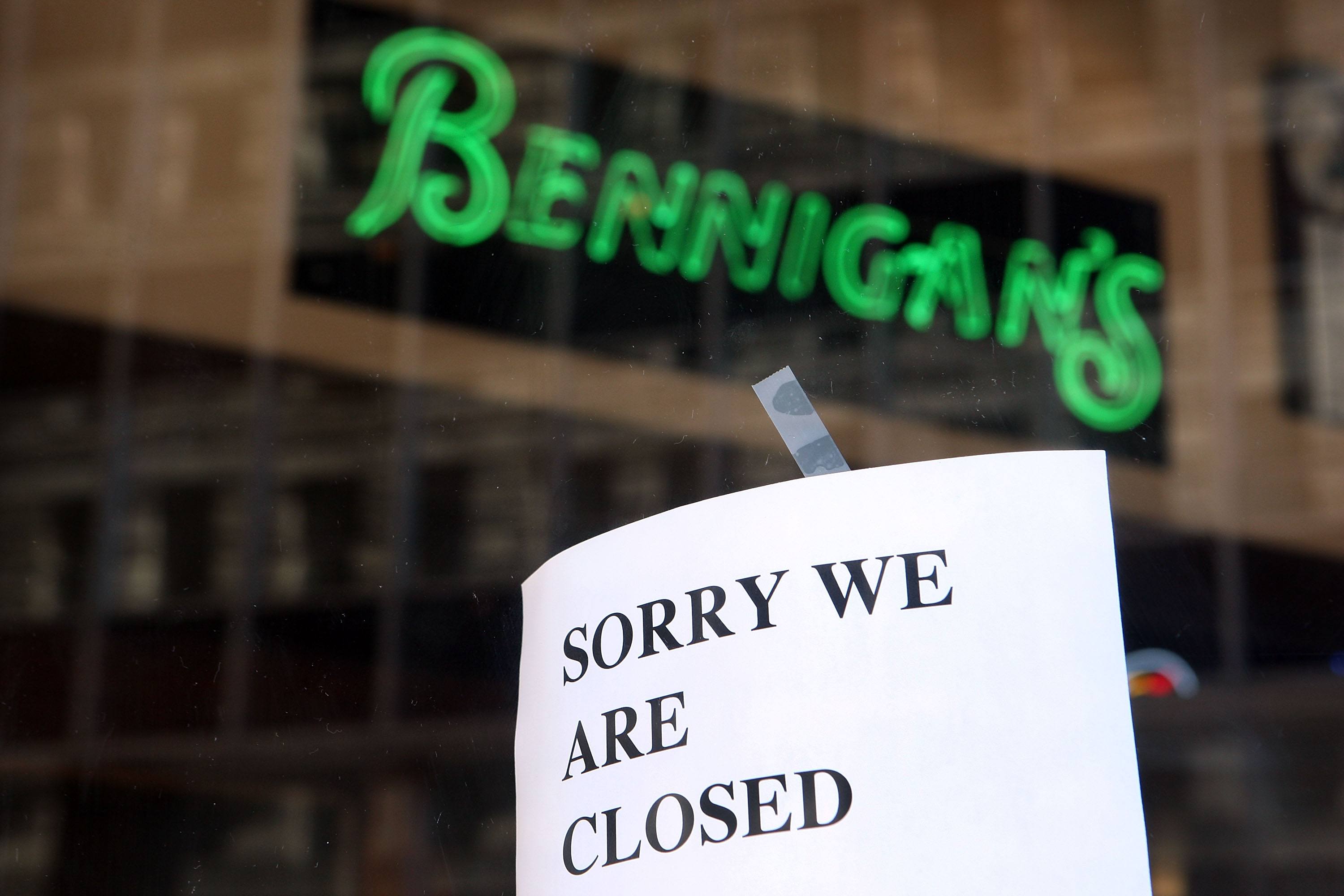 The outdated menu definitely didn't help. | Scott Olson/Getty Images
In 2008, Bennigan's filed for Chapter 7 bankruptcy protection, according to Newsweek. Oh, how patrons must have been sorry to see the chain's famous Monte Cristo sandwich go. Operating costs — food, fuel and labor — were the No. 1 problem, ostensibly, but some cited poor food quality, an outdated menu, and bad service as contributors.
The menu might have been outdated, but food was a competitive eater's dream. Bennigan's other signature dishes — fried steak, fried broccoli, fried buffalo wings, and Death by Chocolate — simply weren't cutting it back in 2008, when everyone was becoming more health-conscious.
Read more: These Are the Healthiest Restaurant Chains You Should Eat At
Check out The Cheat Sheet on Facebook!
Source: Read Full Article