The Most Hated Celebrity Chefs
Celebrity chefs are everywhere. They host reality TV shows, judge cooking competitions, publish cookbooks, and open their own restaurants. Along the way, many of them ruffle a few feathers. Many celebrity chefs are genuinely talented. But some have polarizing personalities. Some have boring shows and lackluster recipes. And others are, plain and simple, badly overrated. Read on to check out the celebrity chefs everybody — sometimes including their fellow chefs — loves to hate.
15. Giada De Laurentiis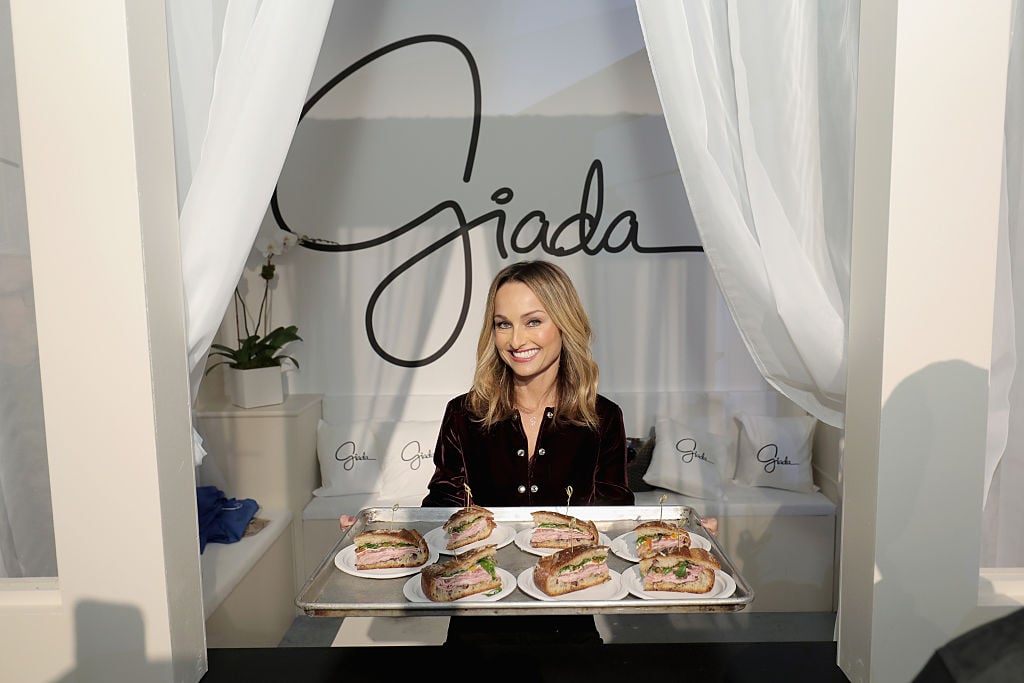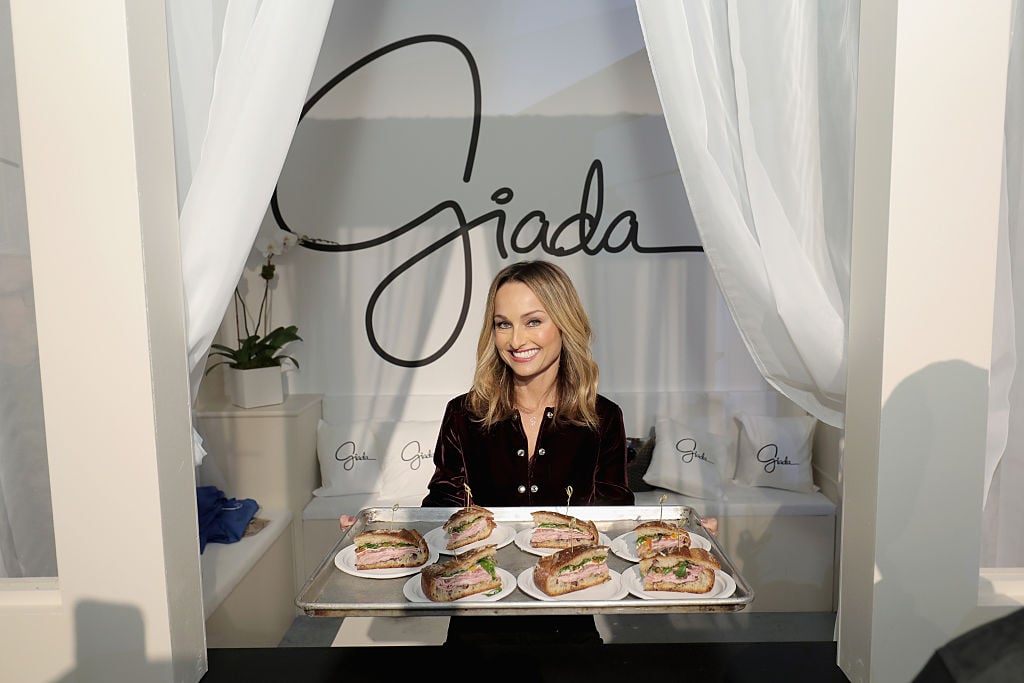 Many viewers dislike Giada De Laurentiis' habit of over-enunciating Italian words. | Neilson Barnard/Getty Images
When it comes to celebrity chefs and Food Network stars, Giada De Laurentiis seems pretty innocuous. But many viewers love to hate this Italian-born chef. Many report it grates on their nerves when De Laurentiis over-enunciates Italian words.
Some have written blog posts about her most annoying pronunciations. And even TV personality Jimmy Fallon made fun of her pronunciations. Other viewers claim De Laurentiis looks like she's afraid to get anything dirty when she cooks, and many have mocked De Laurentiis after reports surfaced she never actually eats the dishes she cooks.
14. Jamie Oliver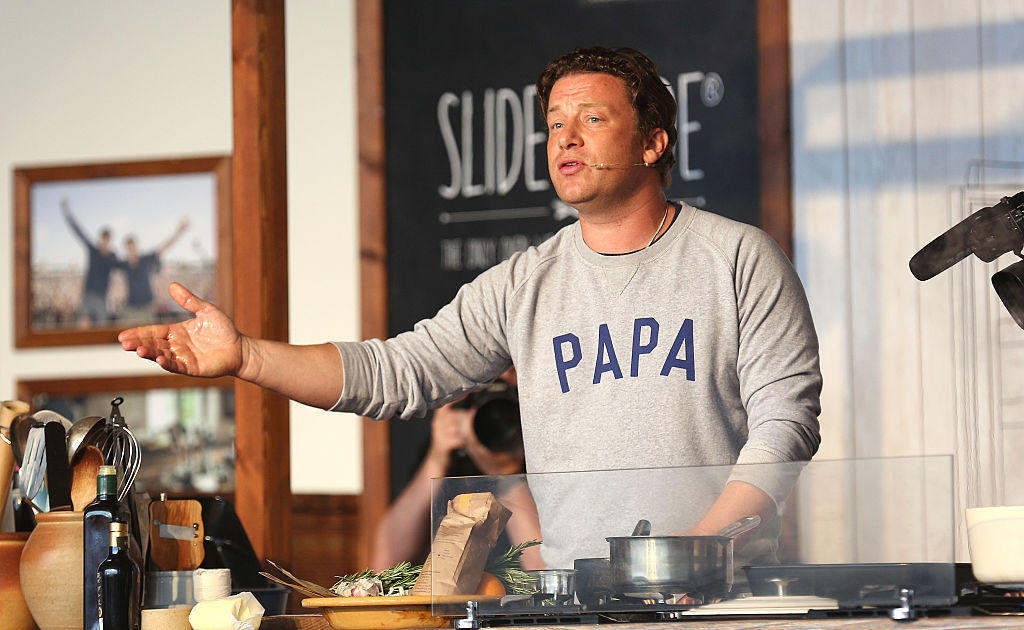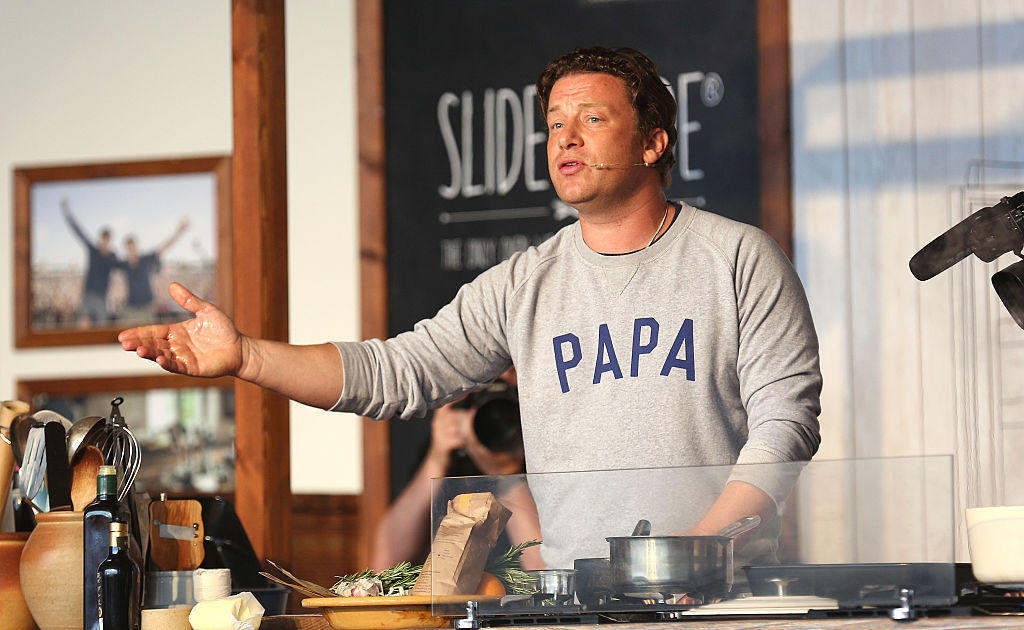 Viewers can't decide whether they hate Jamie Oliver or love him. | Tim P. Whitby/Getty Images
Some viewers can't decide whether Jamie Oliver is the worst — or not. The British chef has played an active role in helping British families eat a healthier diet and cook their own meals. The problem is "one-half of Jamie Oliver is a man who legitimately still thinks beaded surfer-style necklaces are alright; another is a wholesome celebrity chef who cares truly about the health of your family."
Some viewers find Oliver's accent annoying. And it's actually been a topic of conversation in certain circles of the internet. Many categorize Oliver's accent as "Mockney," an imitation of cockney or working-class London speech. The Cooking Channel even published a "dictionary" of Oliver's favorite slang, so American viewers can understand him.
13. Ina Garten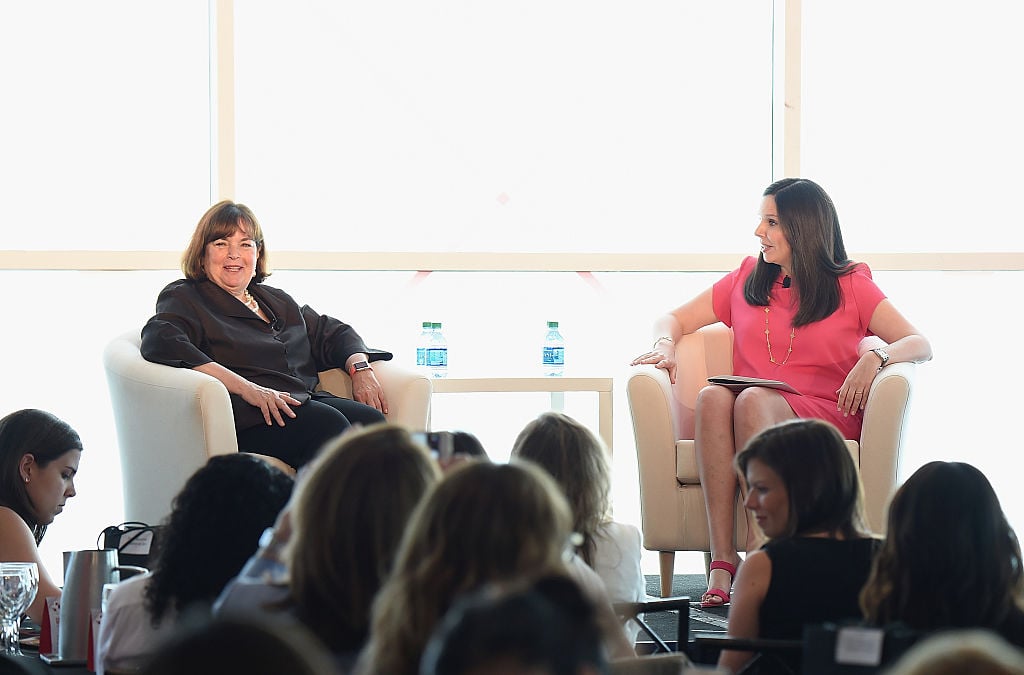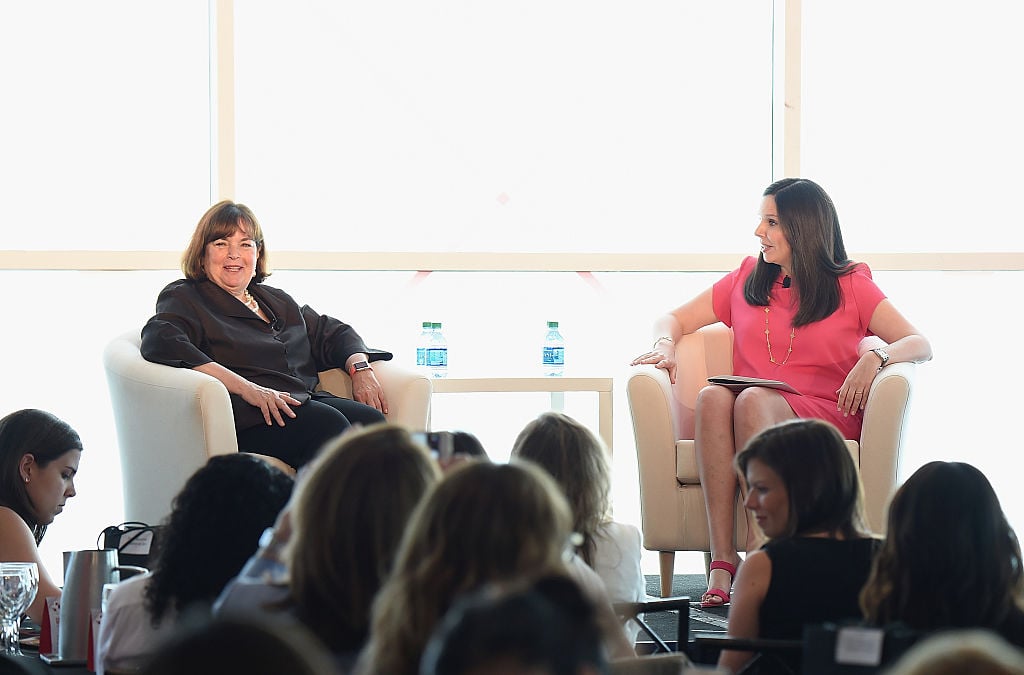 Viewers criticize Ina Garten's show as formulaic, but many can't look away. | Michael Loccisano/Getty Images
Though Ina Garten seems innocuous enough, viewers of her show have found many things to criticize, including Garten's disdain for all things store-bought, her wardrobe, and her ubiquitous catchphrase, "How easy was that?"
Some viewers complain Garten's show, Barefoot Contessa, is way too formulaic. Some resent the constant parties and dinners Garten seems to throw for no reason at all (or assume these parties happen so often because producers are running out of ideas for new episodes). They also roll their eyes at the constant mentions of Jeffrey and how much he's going to love a particular dish.
12. Anne Burrell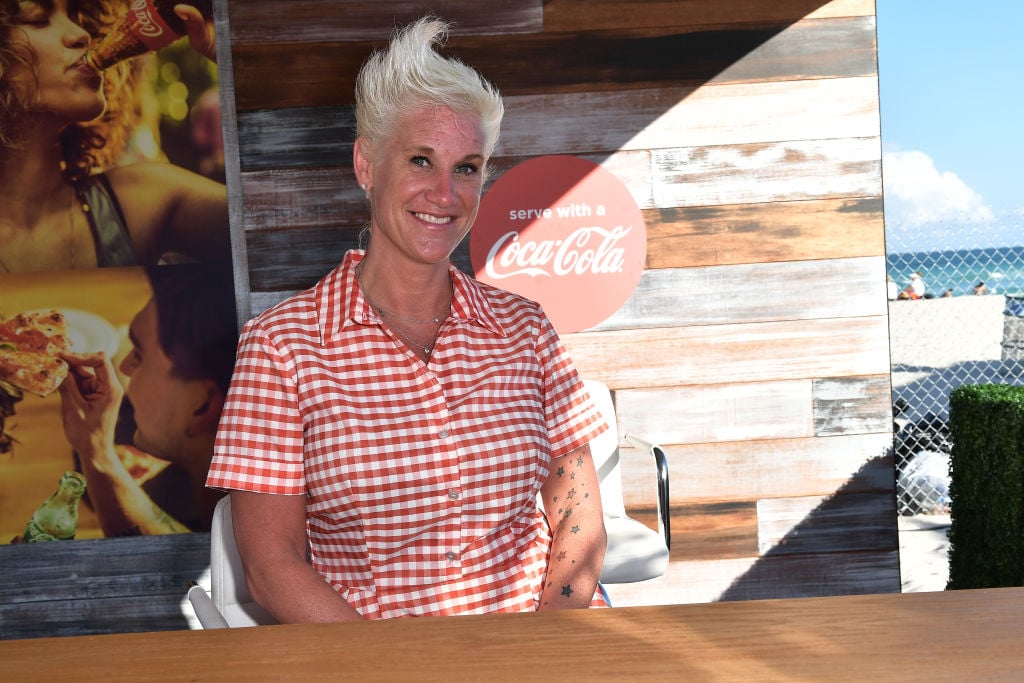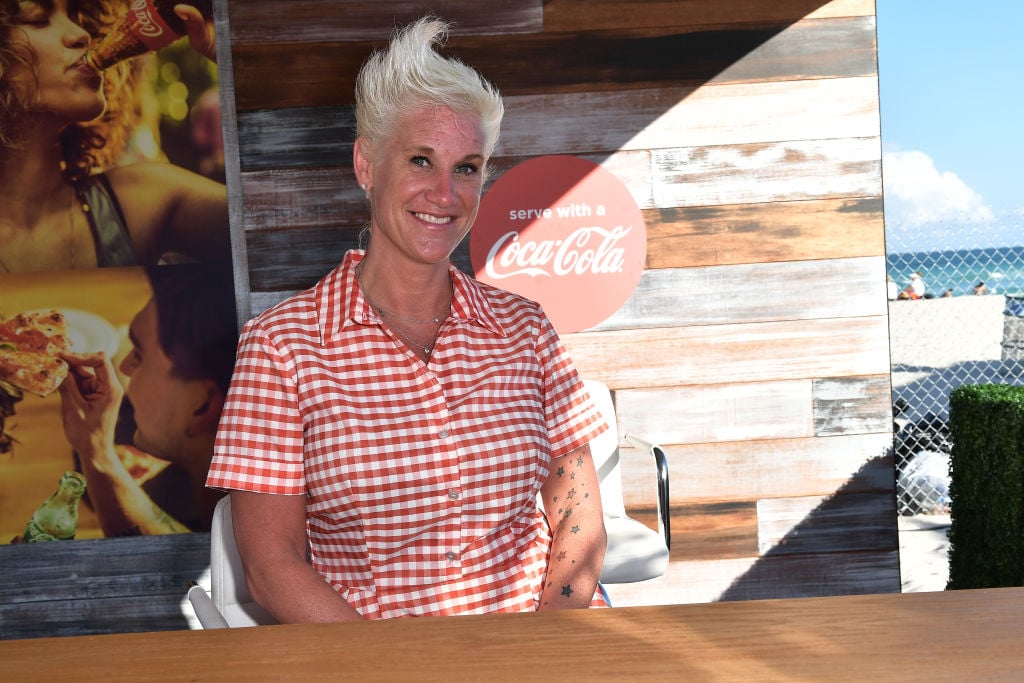 Though some viewers find Anne Burrell's mannerisms annoying, most concede she's a very talented chef. | Gustavo Caballero/Getty Images
Another celebrity chef who's found herself at the center of a controversy? Anne Burrell, who famously co-hosts Worst Cooks in America. Many viewers — including members of the Food Network's sizable LGBT audience — appreciate that she's one of the few major celebrity chefs who has come out as queer. However, she annoys some viewers with her growling, statement-making hair, and other odd mannerisms.
But what got many shaking their heads was the news that Burrell was being sued by former employees at the New York restaurant Centro Vinoteca for discrimination on the basis of the foul-mouthed chef's derogatory remarks.
11. Nadia Giosia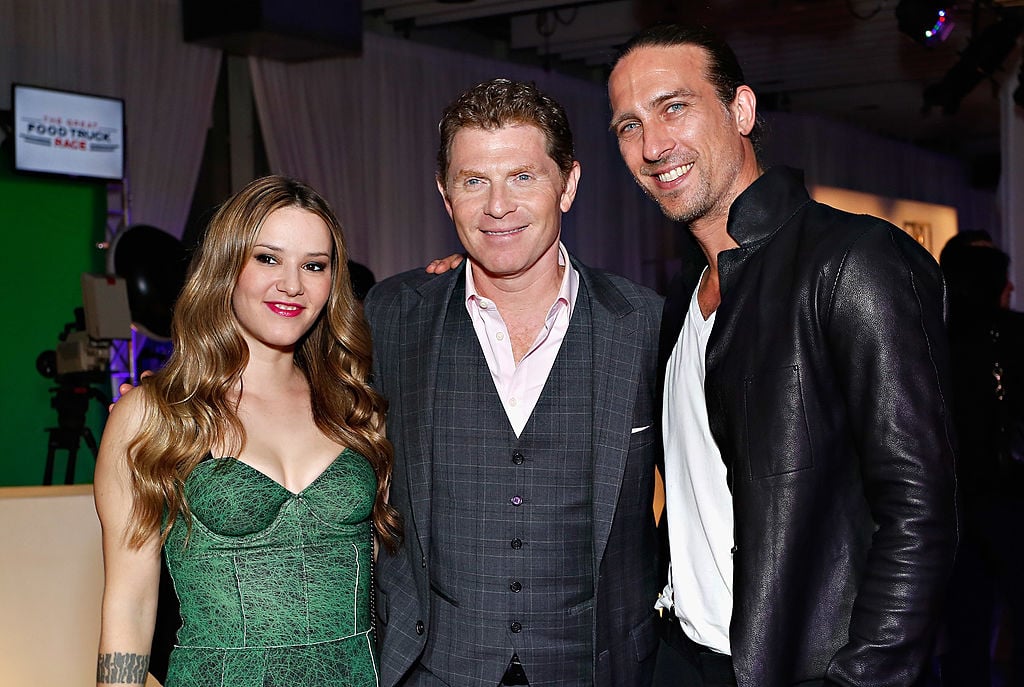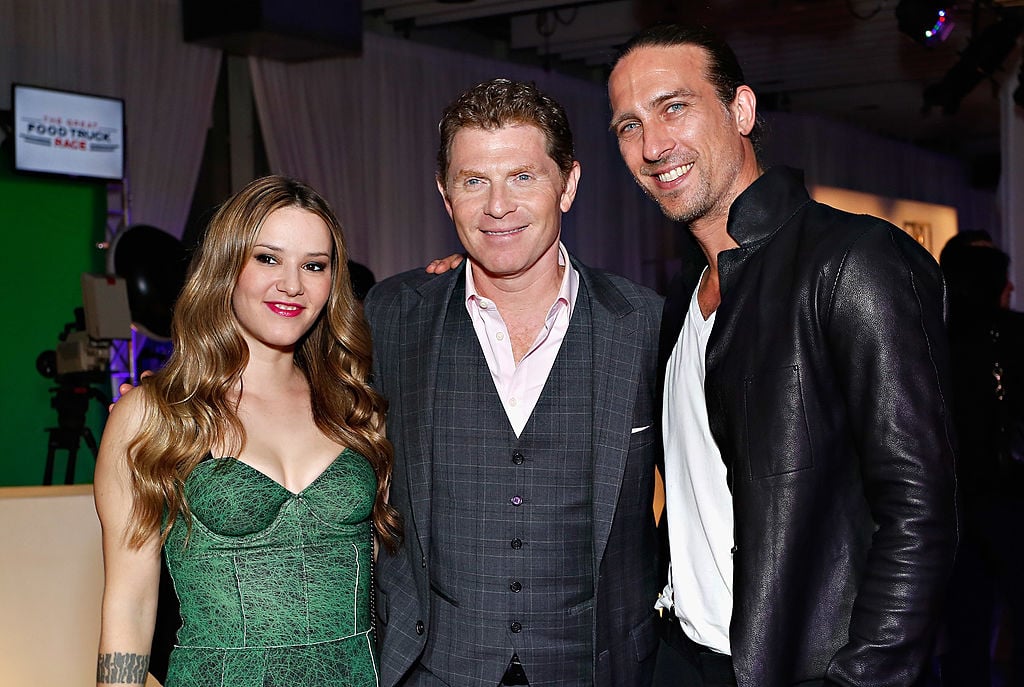 Nadia Giosia annoys many viewers with her over-the-top persona. | Cindy Ord/Getty Images 
Bitchin' Kitchen's Nadia Giosia might just be one of the most polarizing celebrity chefs, thanks to the big personality she puts on display on her show. Viewers complain her "tough girl schtick" feels contrived and forced, which is especially annoying on a show that purports to combine comedy and cooking. And many dislike the way her menus are based on situational themes, such as a dinner meant to "impress the in-laws." (Between those themes and Giosia's stilettos, the show doesn't seem to play to a progressive audience.)
Some people love Giosia, while others hate her. The difference seems to be that some people love her over-the-top persona, while others quickly tire of it.
10. Robert Irvine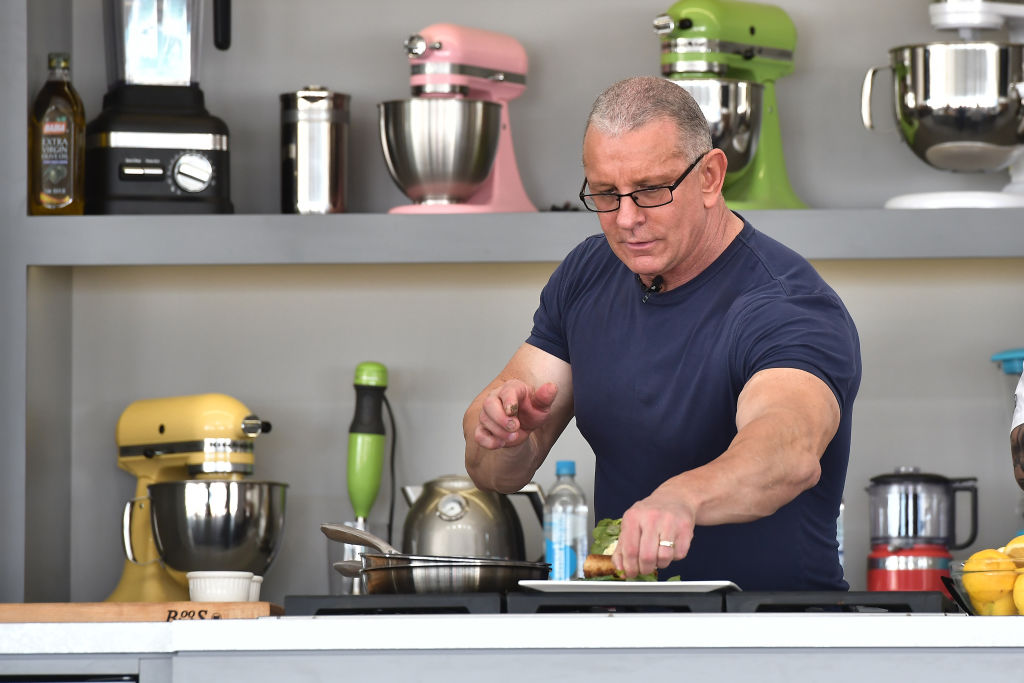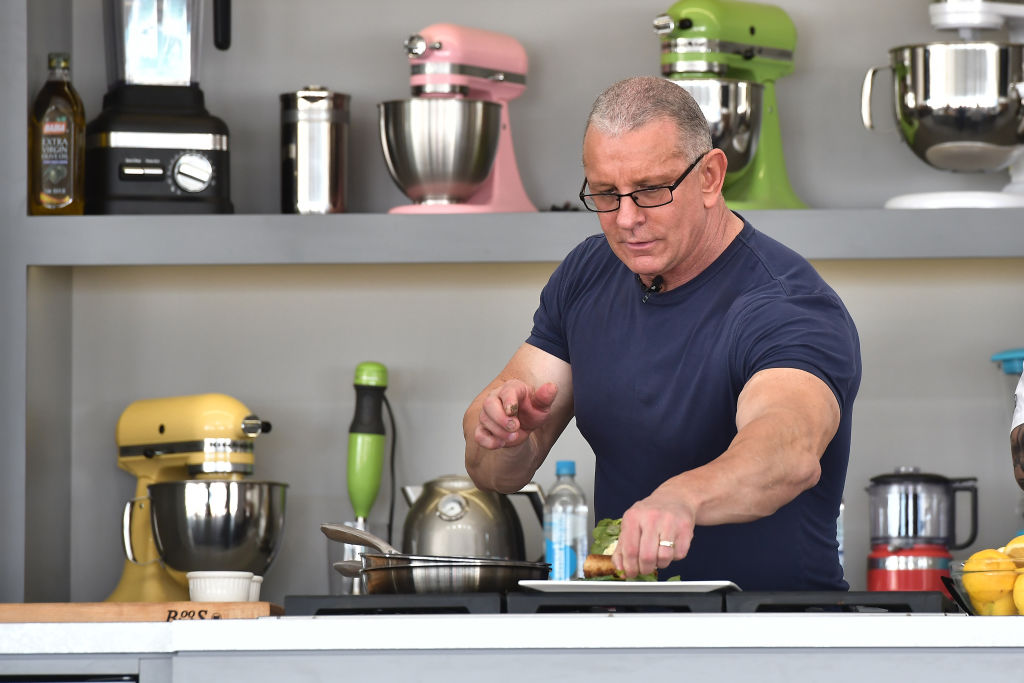 Many viewers have made fun of Robert Irvine. | Gustavo Caballero/Getty Images 
Though most people don't care about a celebrity chef's resume, Robert Irvine became the subject of a headline-grabbing scandal when it came to light that he'd made up much of what was on his resume. As Epicurious noted, Irvine claimed to have been a White House chef. He said he'd been knighted. And he lied about making Princess Diana's wedding cake.
Those claims weren't strictly true. And Irvine was fired. But he acknowledged the mistake, and everyone seems to have moved on — for the most part. Some noted the irony of Irvine closing one of his own restaurants while hosting a TV show to help turn around struggling restaurants.
9. Eddie Huang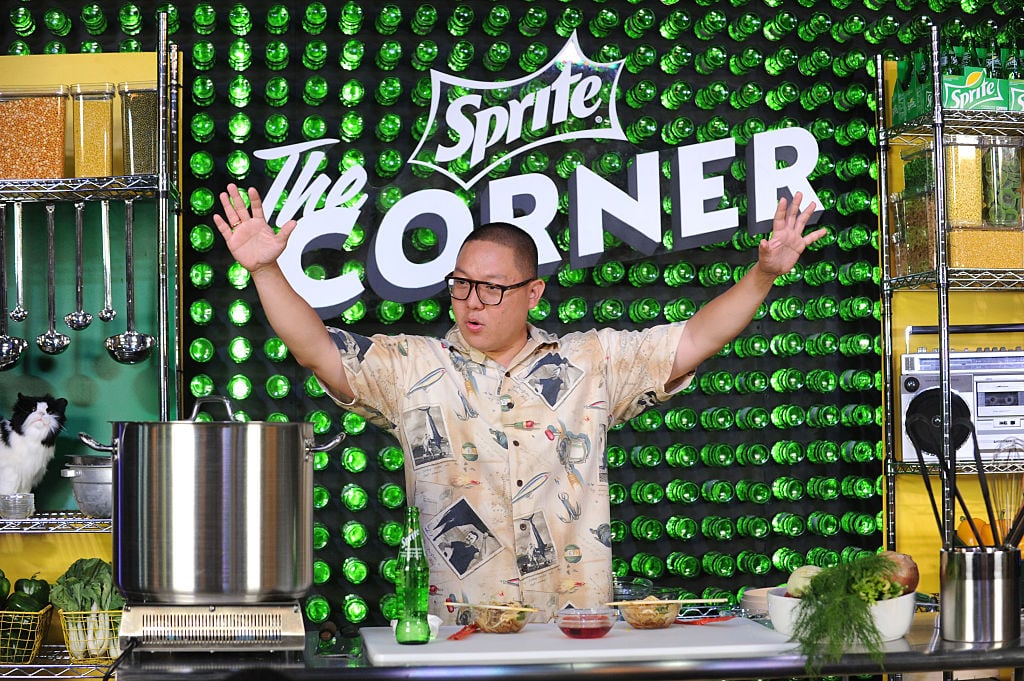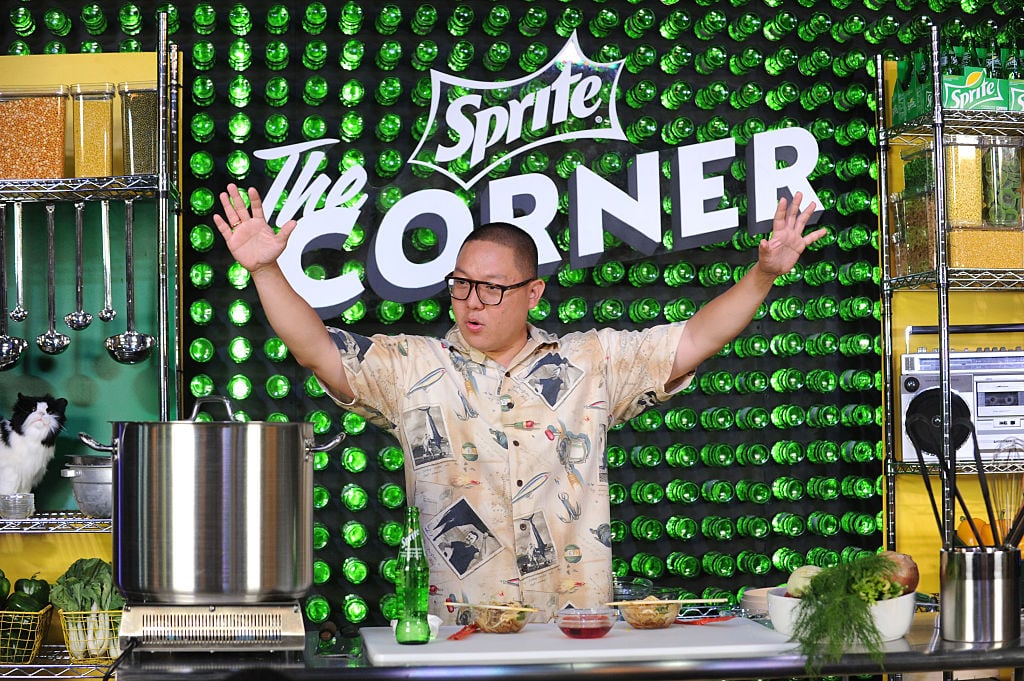 Viewers frequently criticize Eddie Huang for his larger-than-life personality. | Craig Barritt/Getty Images
The Huffington Post nominates Eddie Huang as one of the most polarizing celebrity chefs. He's known for opening BaoHaus, a Taiwanese bun shop, in Manhattan. The marijuana-loving chef has said he has "more to say as a writer than from behind a wok." His career is as much about his blog, his memoir, his Twitter account, and his Vice show as it is about his cooking.
Huang has made outspoken criticisms of fellow chefs, including Marcus Samuelsson and David Chang. And in turn, he's fielded criticism for a fine dining restaurant that eventually closed, alleged cultural appropriation, and his foul-mouthed persona.
8. Ree Drummond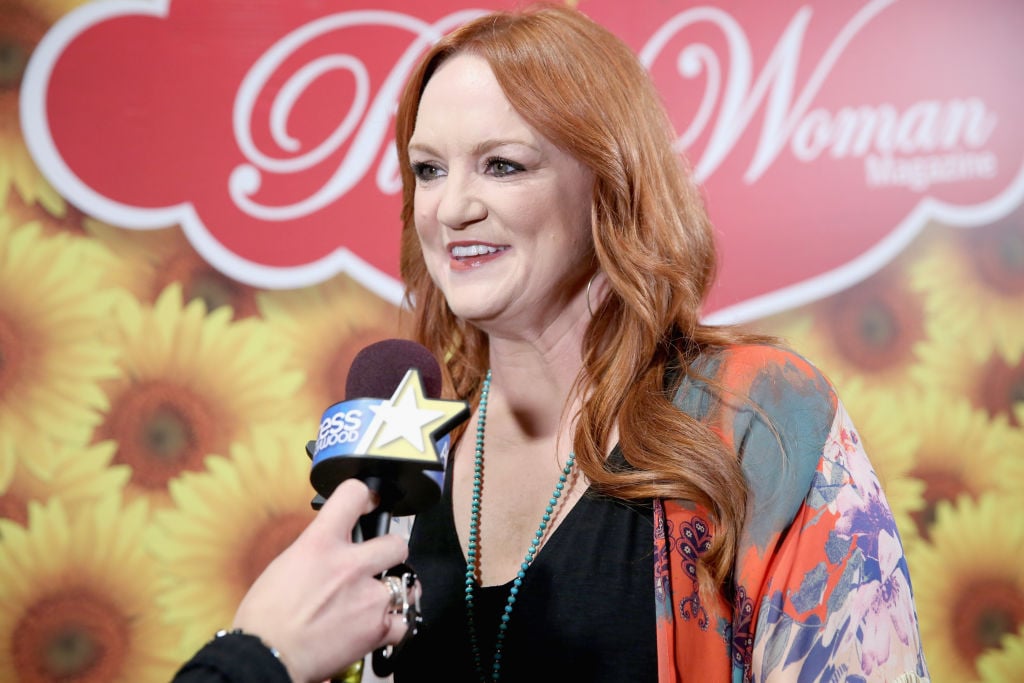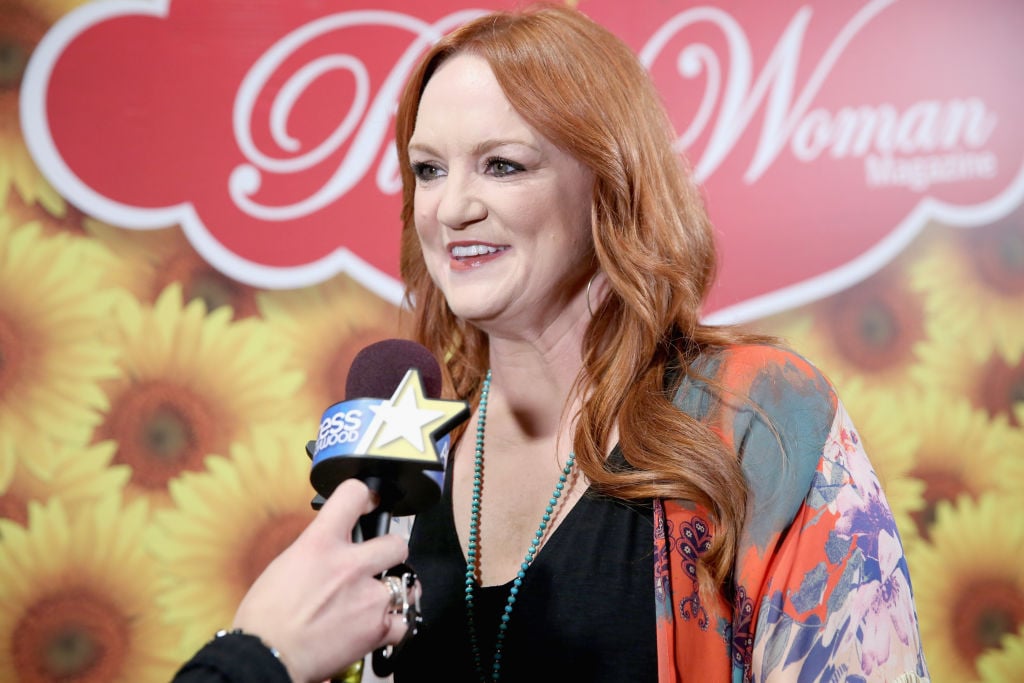 Viewers have criticized Ree Drummond for a racist joke on her show. | Monica Schipper/Getty Images
Ree Drummond, known for her Food Network show The Pioneer Woman, is one of the many celebrity chefs who has offended viewers with a joke made in poor taste. Drummond came under fire for an episode many viewers considered racist and insulting to Asians.
When making chicken wings, Drummond played a joke on her family by serving "Asian style" wings instead of the Buffalo wings they were expecting. The men in the shot act disgusted. And they complain about not "trusting" the Asian wings and wanting "real wings" instead. So Drummond pulls a tray of Buffalo wings out of the oven. The offensive conceit was bad enough. But viewers also noted the Food Network does a poor job of showcasing Asian cuisines and doesn't make enough of an effort to employ a diverse mix of TV personalities.
7. Gordon Ramsay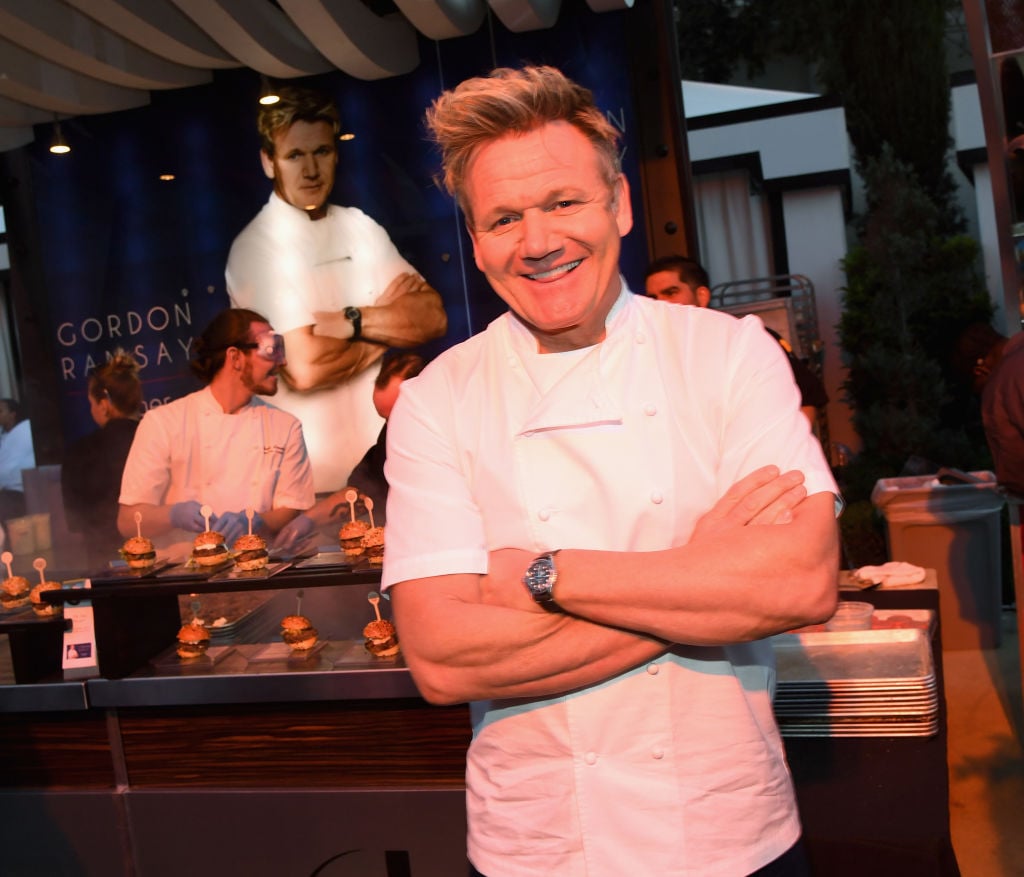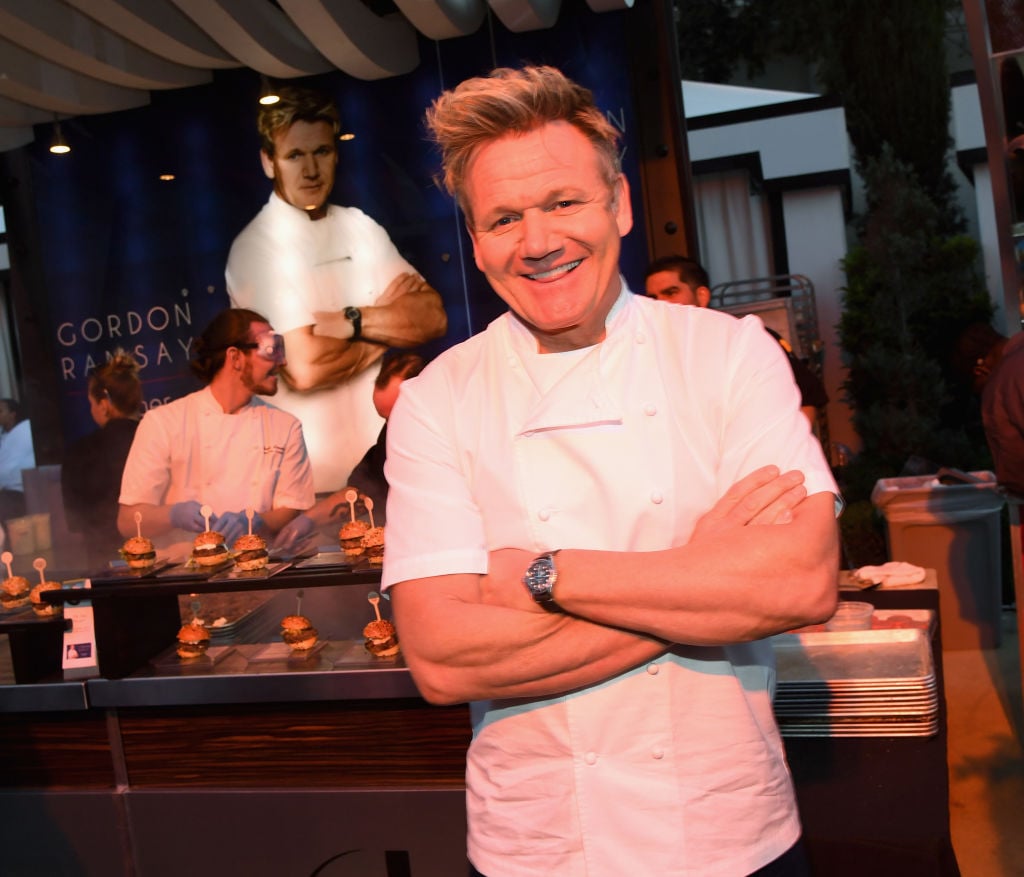 Many viewers love to hate Gordon Ramsay and his notorious anger. | Ethan Miller/Getty Images 
Michelin-starred chef and TV personality Gordon Ramsay has cultivated a reputation for harsh criticism and adversarial critiques on shows, including Hell's Kitchen, The F Word, and Kitchen Nightmares. He's known as much for his on-air profanities as for the brutal insults he reserves for fans who tweet him photos of their cooking.
Those who have observed him at work note that once Ramsay gets angry, he seems to look for things to stay theatrically angry about — torturing his staff in the process. And Ramsay has had his fair share of feuds with other high-profile chefs. However, he does seem to have a soft spot for the 8- to 13-year-olds on MasterChef Junior.
6. Anthony Bourdain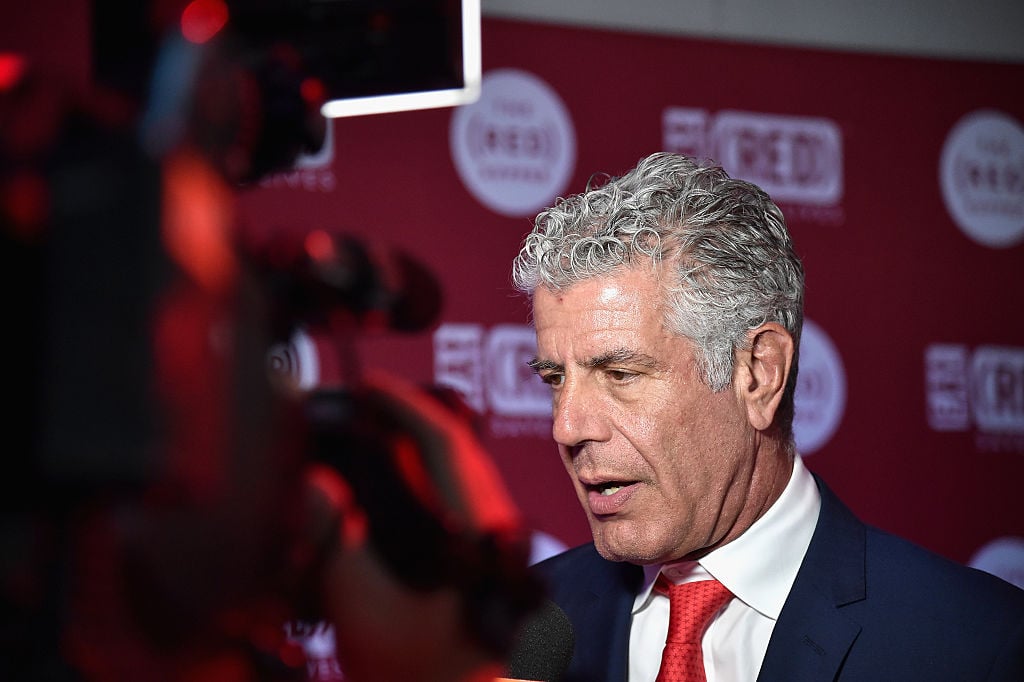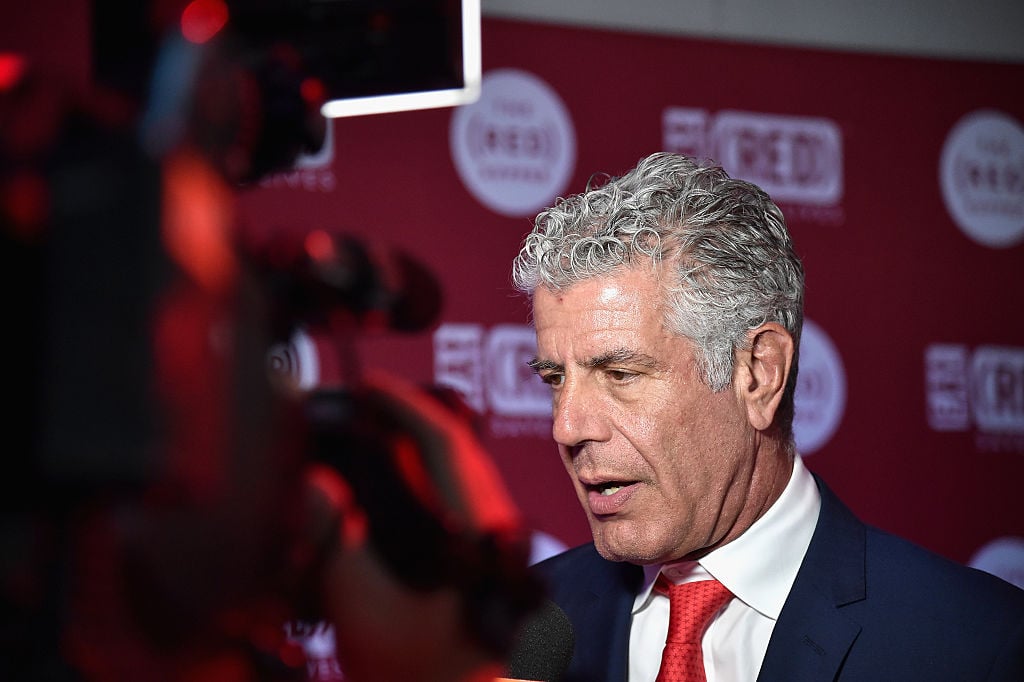 Many viewers dislike Anthony Bourdain for his macho attitude. | Mike Coppola/Getty Images
Another celebrity chef who's hated just as much as he's loved? Anthony Bourdain. The Huffington Post notes Bourdain is open about his past as a drug addict. He's also open about the many people and foods he dislikes. (Here's a brief rundown of some of the foods and beverages Bourdain has insulted over the years.)
Bourdain has famously exchanged some harsh words with other celebrity chefs, most notably his years-long feud with Paula Deen. And he's been widely criticized for his vulgarity, macho attitude, and belligerent demeanor. He might be leaving the bad-boy image behind a little bit as he talks about fatherhood — but not enough for some critics.
5. Bobby Flay
Viewers get annoyed by Bobby Flay's arrogant and competitive nature. | Gustavo Caballero/Getty Images
Bobby Flay has a pretty terrible reputation. (Even Urban Dictionary calls Flay "the biggest jerk ever.") Though many viewers are impressed with his skill in the kitchen, others dislike even the premise of his show. He tells low-profile chefs and bakers that the Food Network is filming a feature on them but actually ropes them into a cook-off. Then, they have to compete against him to prepare their signature dish — a dish Flay has modified in preparation for the show.
Many find it annoying that Flay gets cocky about his skills and always wants to win. And others find his arrogance off-putting — even if the food he's preparing looks interesting.
4. Rachael Ray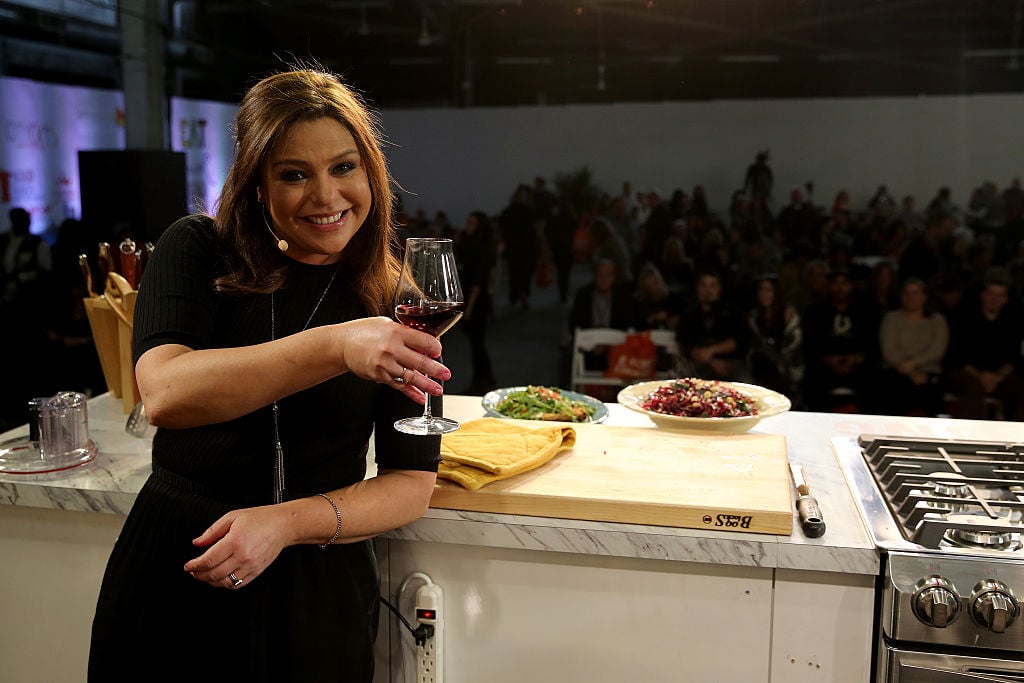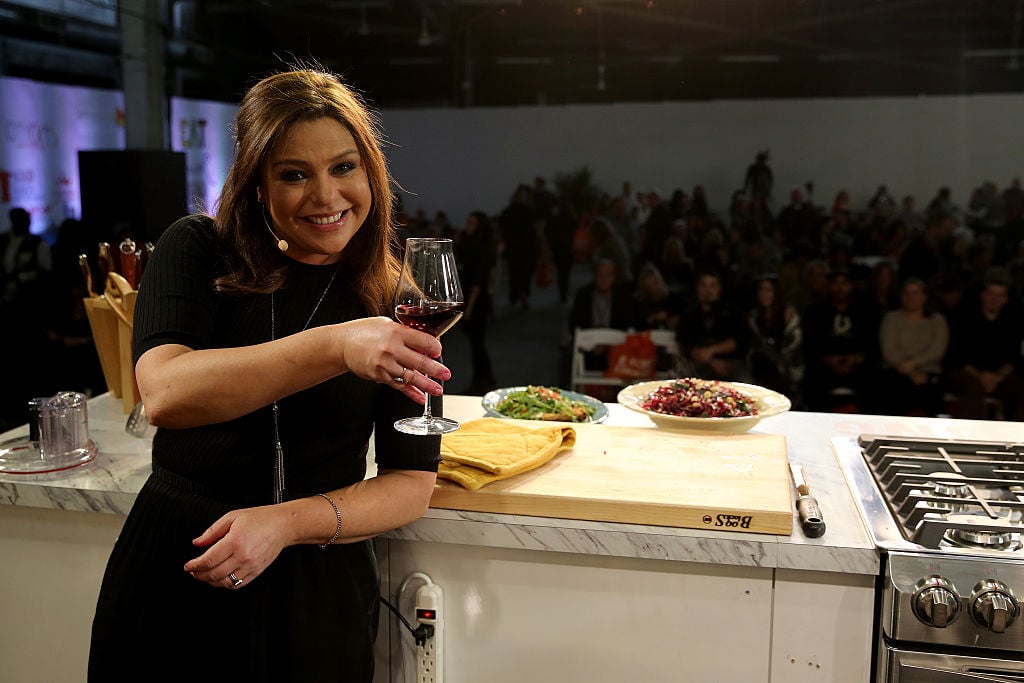 The long list of Rachael Ray's catchphrases makes an easy target for critics. | Neilson Barnard/Getty Images 
Rachael Ray's face (and voice) are extremely familiar to anyone who's ever watched Food Network. And that seems to be one of the reasons why viewers find her so annoying. Others mock her for her silly catchphrases, such as "yum-o," "delish," "sammies," and "stoups" (or for her unnecessary acronyms, such as "EVOO" for "extra virgin olive oil").
Nonetheless, she remains incredibly popular. In Bourdain's assessment, Ray is "selling us satisfaction, the smug reassurance that mediocrity is quite enough. She's a friendly, familiar face who appears regularly on our screens to tell us that 'Even your dumb, lazy ass can cook this!'"
3. Sandra Lee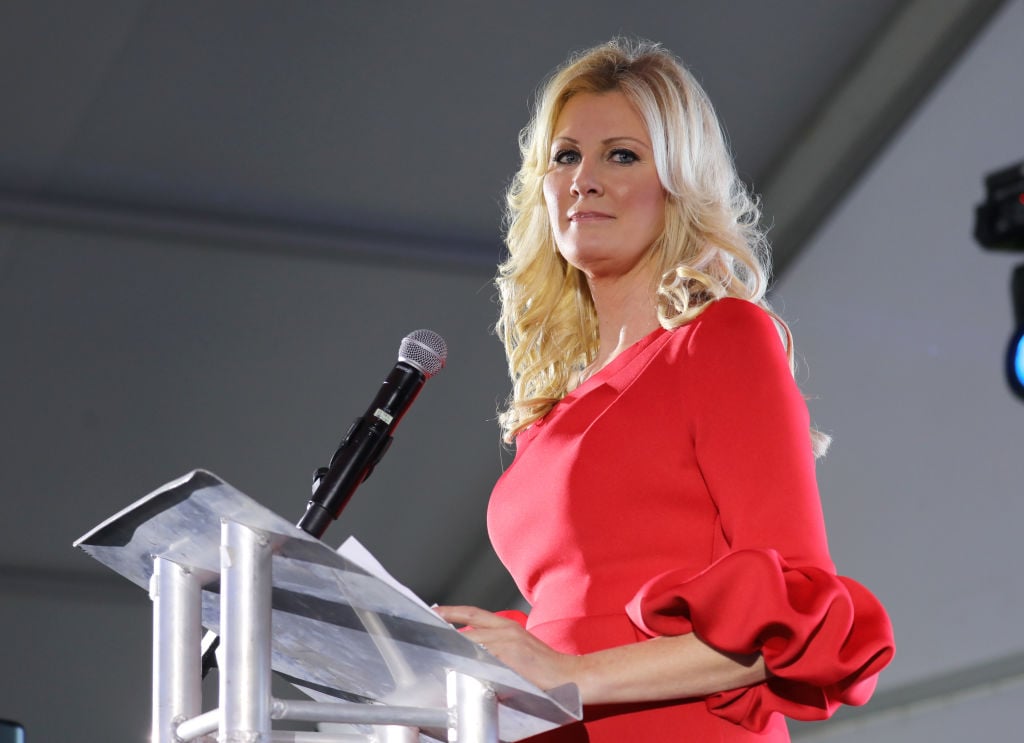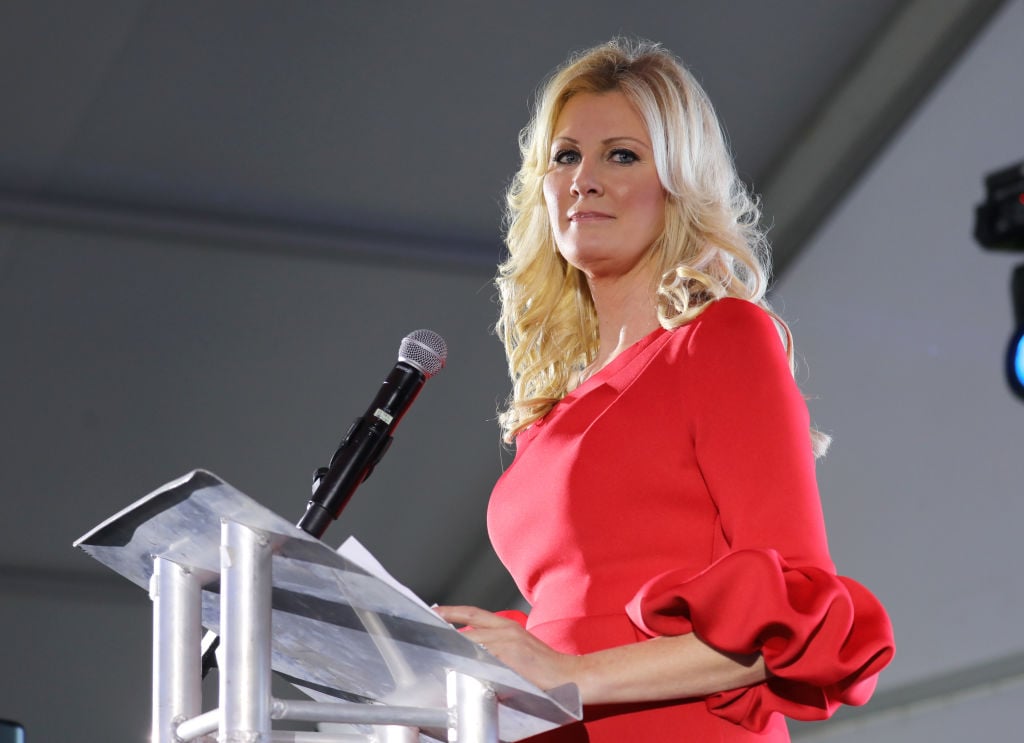 Most viewers find Sandra Lee's style of "cooking" pretty annoying. | Tasos Katopodis/Getty Images
Sandra Lee is commonly mocked for her only halfway-homemade recipes. One of the most egregious examples? The now-legendary Kwanzaa cake, which uses store-bought angel food cake, vanilla frosting, apple pie filling, corn nuts, pumpkin seeds, and popcorn.
But the criticism doesn't seem to bother Lee. Asked by The New York Times about people who are critical of her choice to use processed foods in her recipes, she noted, "I think they're snobs. I'm not sure that some of the food purists are in touch with what really goes on in American households."
2. Guy Fieri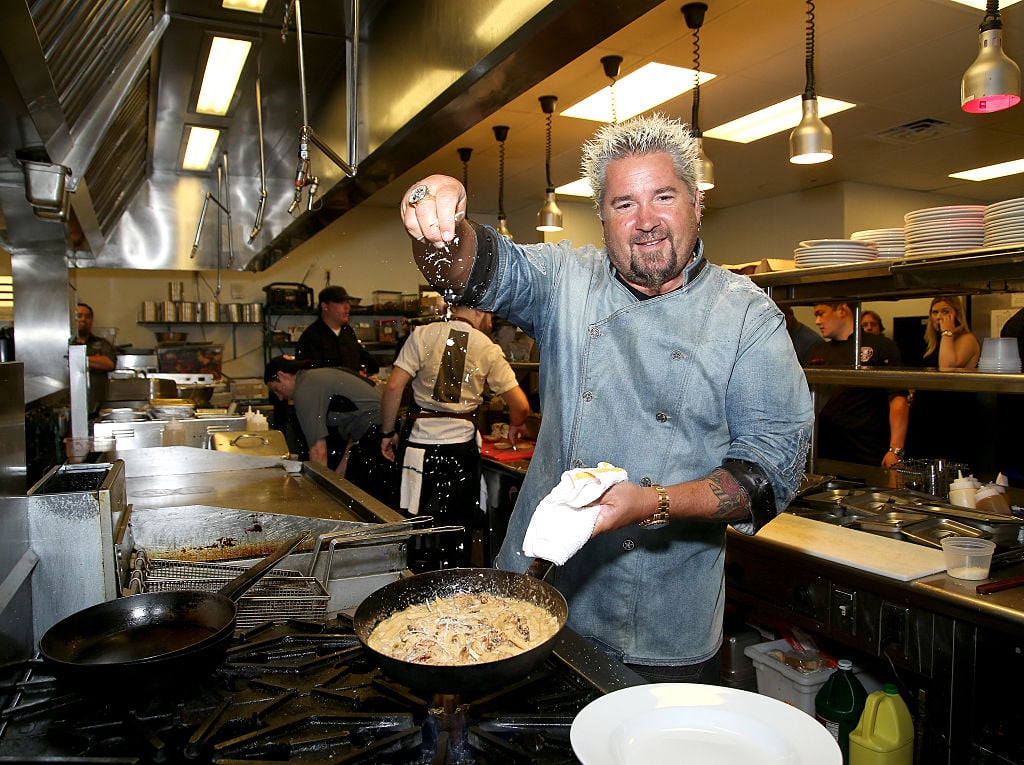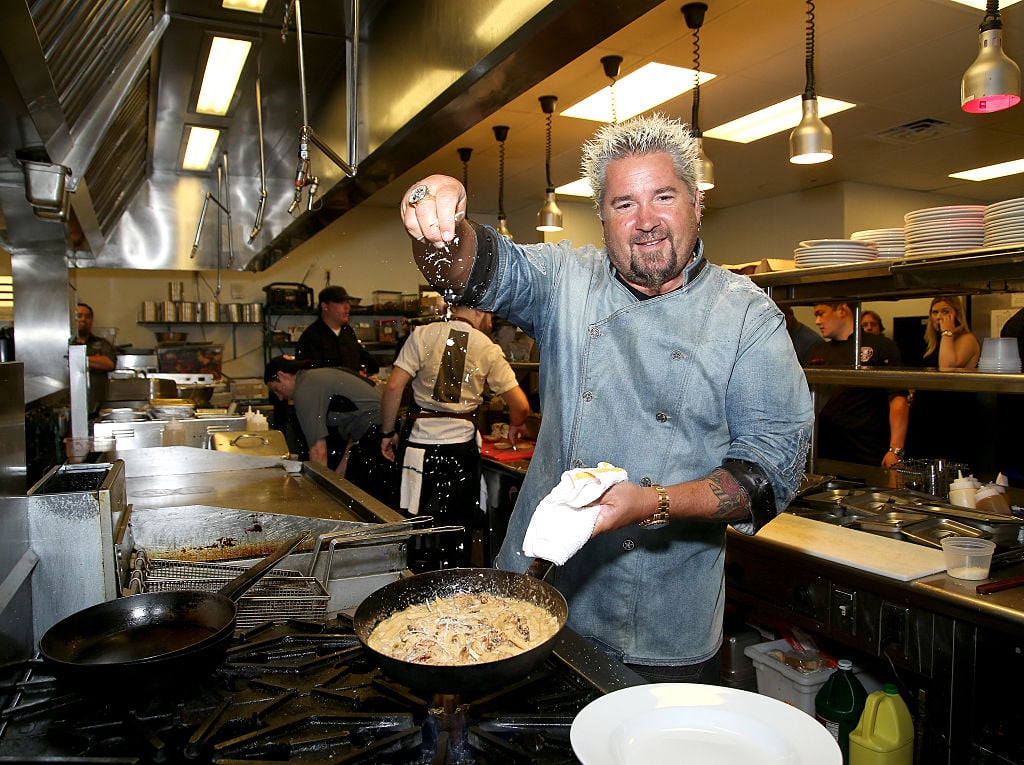 Everybody makes fun of Guy Fieri. | Paul Zimmerman/Getty Images
You can't take a shot at celebrity chefs without mentioning Guy Fieri, who has been scorned for everything, from his hair to his restaurant to his TV show. Fieri seems almost universally hated. And Salon has even posited that Fieri is responsible for single-handedly destroying the Food Network.
He appears — loud voice, bleached hair, bowling shirt, and all — not only on Diners, Drive-Ins, and Dives but also on numerous other Food Network shows. And he doesn't even cook on any of these shows. Fieri has become a punchline for food writers.
But the one positive even the most ardent Fieri haters concede? Fieri's visits to mom-and-pop restaurants — visits that are months in the making — often result in major growth for the small businesses.
1. Paula Deen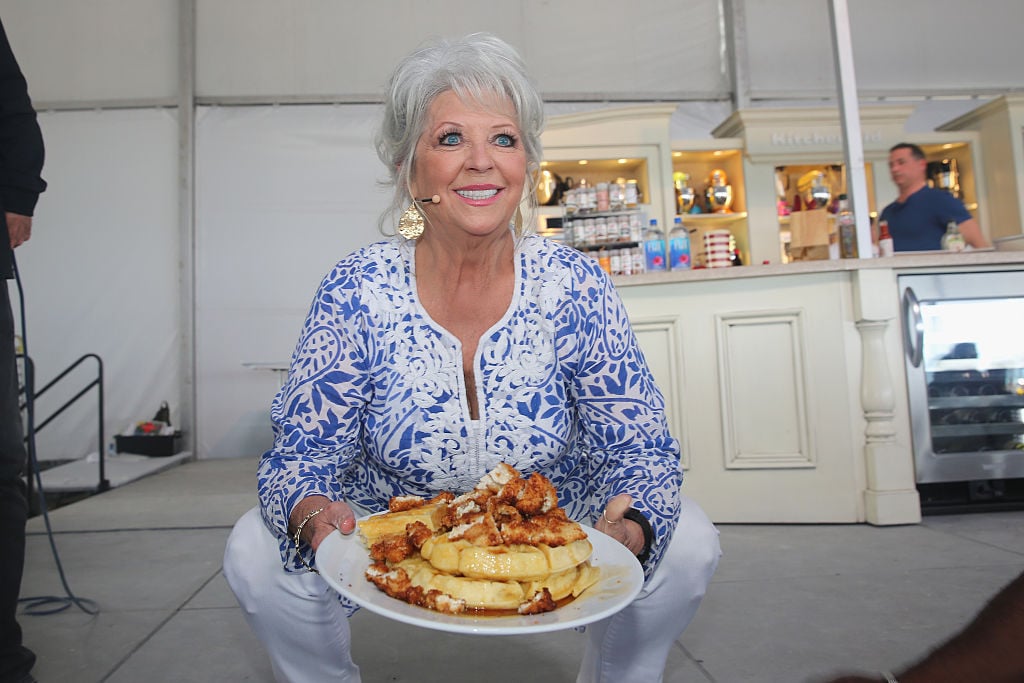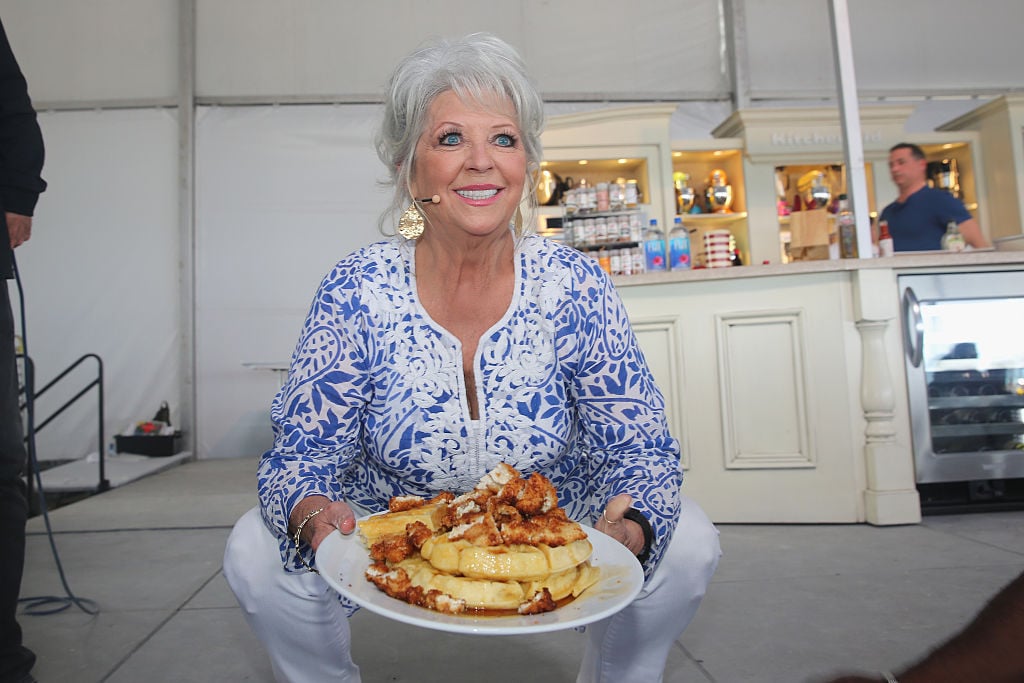 Everybody has heard about the scandals surrounding Paula Deen. | Aaron Davidson/Getty Images 
Paula Deen set out to become the Martha Stewart of the South — and seemed to accomplish it. But in recent years, she's undergone a swift fall from grace that makes her one of the most hated celebrity chefs. When allegations surfaced that Deen used racist language in the workplace, companies that put her face on their products and stocked her goods in their stores quickly jumped ship.
Deen has also faced criticism for promoting an unhealthy diet and then, upon developing type 2 diabetes herself, partnering with a pharmaceutical company to promote its diabetes drugs. Many people felt that she was "cashing in on a disease that was caused by the kind of high-calorie, fat-laden diet promoted in the recipes she prepared and celebrated on national television." Even that drug company later ended its contract with Deen.
Read more: These Are the Most Disgusting Things That Happen on Cooking Shows
Source: Read Full Article