Shocker, Millennials Are Being Blamed for the Death of American Cheese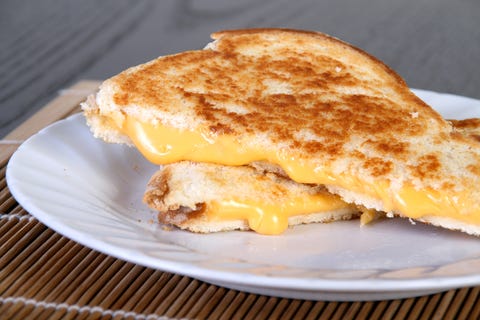 Millennials are blamed for many things — like the decline of paper napkins and of cereal sales, and even killing mayonnaise. But a new Bloomberg report takes the accusations a step further, claiming the generation is behind the death of the country's most beloved patty topper: American cheese.
Why? Apparently, millennials want ingredients they can pronounce and recognize, which makes them steer clear of processed foods like American cheese, which has been a favorite in the U.S. for generations. But these days, American cheese, according to the report, is quite literally "melting away."
And maybe for good.
Prices for processed American cheese have been dipping below $4 a pound for the first time in seven years, according to the Bloomberg report. While the number of cheese factories in the country increased by 40 percent between 2000 and 2017, that growth came from smaller cheesemakers with more specific specialties.
Consumers are reportedly shying away from mass-produced cheese and opting for fancier cheeses instead. U.S. sales of American cheese from brands like Kraft Singles and Velveeta are projected to drop 1.6 percent this year.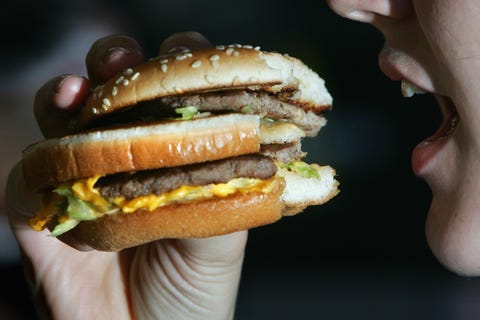 And food chains are listening across the country. Wendy's is offering asiago alternatives, McDonald's uses a cheese that doesn't contain artificial preservatives, and Cracker Barrel no longer has their old-fashioned grilled cheese.
Panera Bread replaced the American in their own grilled cheese with a four-cheese combo of fontina, cheddar, Monteau, and smoked Gouda. The result, according to the report, has been higher sales.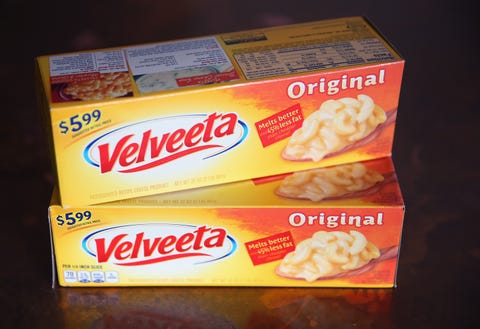 The report estimates around 40 percent of U.S. households buy Kraft Singles, but that overall sales are flat. The Kraft Heinz Co. is working on ways to get American cheese into more homes by offering qualities that healthier cheeses can't. For example, Kraft Singles have a distinctive "melt" that's perfect for grilled cheese sandwiches.
"Honestly, you can't get that in a natural cheese," Peter Cotter, the general manager of cheese and dairy at Kraft Heinz Co, told Bloomberg. "It's a very unique product. The creamy smooth texture and melt of the cheese. The natural cheeses, they just don't melt that way."
From: Delish
Source: Read Full Article