If You Don't Throw Your Next Party At Taco Bell, We're Not Coming
Taco Bell enthusiasts can now take their fandom to the next level by hosting a party at a Taco Bell restaurant. The chain just announced the pilot introduction of "PARTY by Taco Bell," which will allow people to book a party at select Taco Bell locations through December 22.
Per its website, Taco Bell envisions people utilizing the new entertaining opportunity for "life's biggest milestones or those 'just because' occasions." Side note: if you invite me to celebrate one of your biggest life milestones at a Taco Bell, I will most definitely be buying you a Chalupa as a gift.
PARTY by Taco Bell is beginning in locations across the country, including Cleveland, New York, Dallas, and Newport Beach. The program allows you to reserve a time and place for up to ten people on TacoBellParty.com. Once you arrive to your party spot, a Taco Bell Party Decor Kit will be waiting for you. The kits come with a table runner, plates, and fun photo props to ensure ample Instagram opportunities.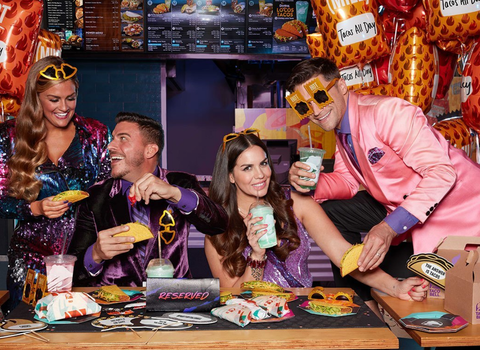 The decor kits are available in two designs: Feeling Luxe ("a sleek variety with gold and black color patterns") and Feeling Electric ("a 90s aesthetic color palette with bold, vibrant colors). You can of course order your favorite Taco Bell menu items once you're there.
No party is complete without balloons, so rest assured you can add hot sauce packet balloons to your package for $16. There are three balloons: Mild, Hot, and Fire sauce. You can also add on additional tableware, party sunglasses, more photo props, and Taco Bell gift cards. Your party reservation is $25 and includes one decor kit. You have your reserved space for one hour, and the parties are only available on select weekends. Make your reservation soon…and don't forget to invite me!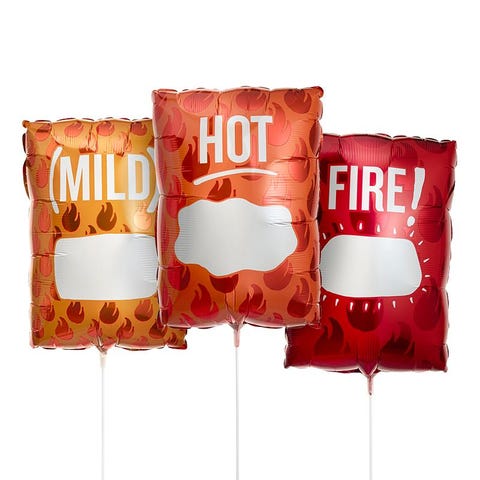 From: Delish
Source: Read Full Article