15 Fitness Trends That Will Be Huge In 2019

New year…new…trendy workouts taking over your Instagram feed. If you're ready to mix up your gym staples, you'll have plenty of opportunities to do that with some of the biggest fitness trends of 2019. From upgrades in digital fitness and exercise tech to a bigger emphasis on recovery, these are the workout crazes you can look forward to sweating your way through next year.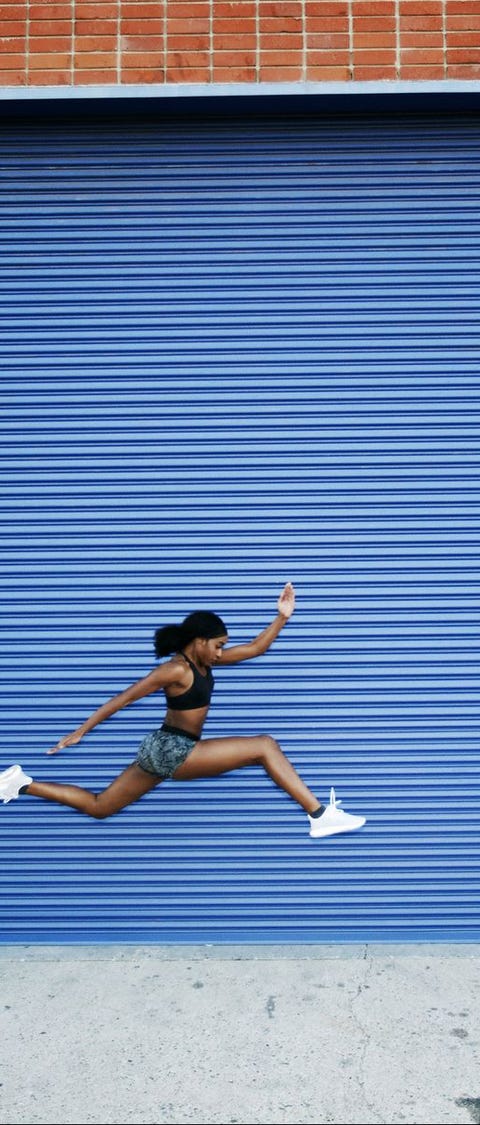 Getty ImagesPeathegee Inc
Your HIIT will get a twist.
Plenty of fitness studios are creating HIIT hybrid classes—like CorePower Yoga, a Colorado-born studio chain that took the reins on yoga-HIIT classes.
Life Time Fitness just launched a HIIT yoga class called Fire Yoga, too. "All of the high-intensity classes are great and this category will continue to grow," says Tom Manella, Life Time's national vice president of personal training.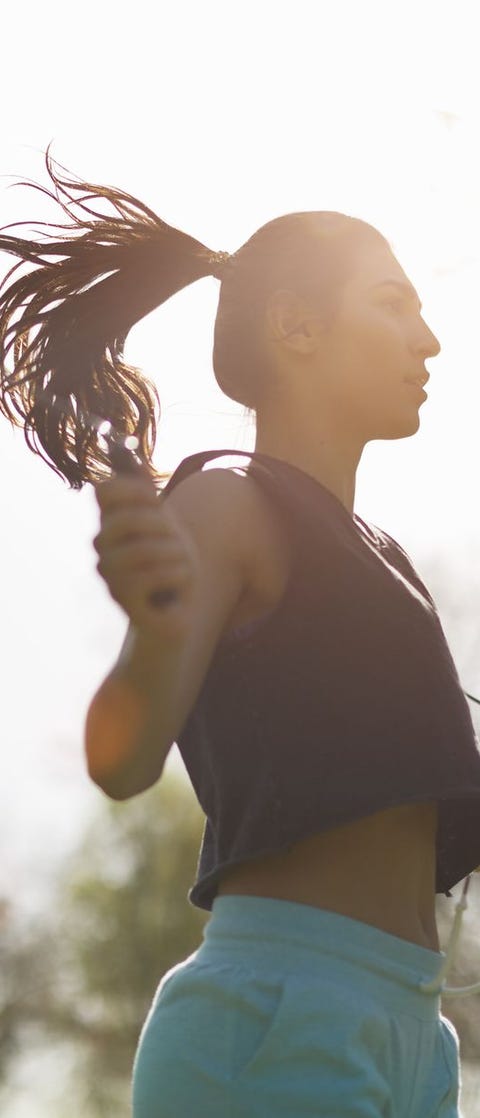 Getty ImagesLiam Norris
Workouts will become shorter.
Pete McCall, certified strength and conditioning specialist (C.S.C.S.), and host of the All About Fitness podcast, sees HIIT workout classes becoming shorter and shorter. "If you do 15 minutes at the right intensity, that's all you need," he says. "So while HIIT is going to continue to be popular, we might see it in different forms [and times]."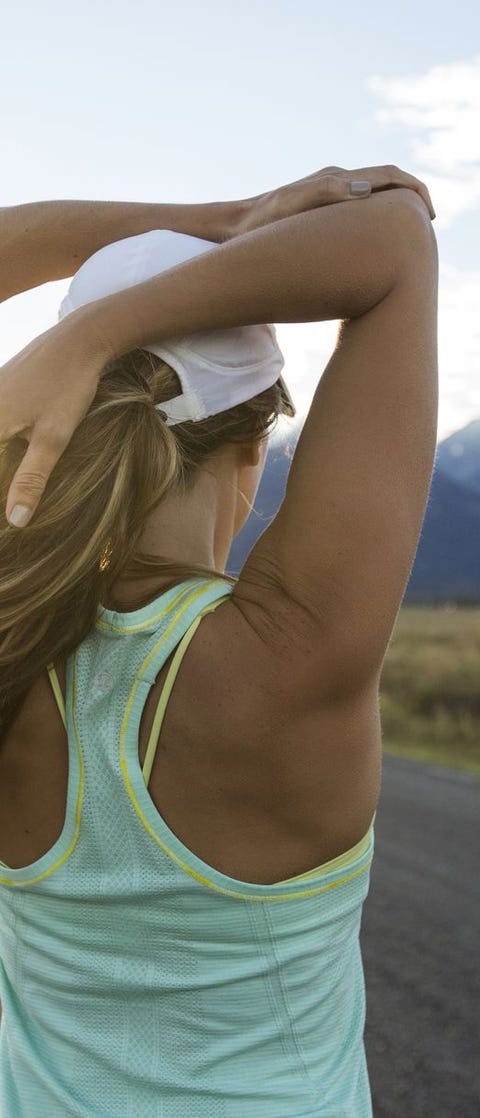 Getty ImagesJordan Siemens
Recovery will be key.
Life Time already offers recovery tools like a steam room and cold plunge tubs—but Manella says they'll soon offer compression sessions and sports massage, too.
Other studios like Mile High Run Club and Tone House, in New York City, offer compression massages via NormaTec boots, access to foam rolling tools, and more. "People are learning they don't have to beat themselves up every day of the week," McCall says.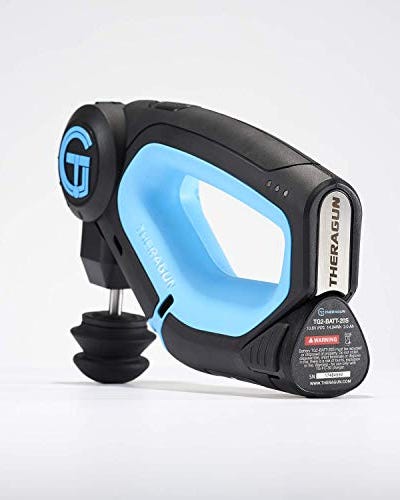 You'll see new, better ways to loosen muscles.
TheraGun
amazon.com
$599.00
SHOP NOW
In 2018, percussion guns (think TheraGun and Hypervolt) took off, and that popularity is going to continue. Some studios even offer access to these types of tools pre- or post-workout.
Another thing we might see more of? Scrubbing, McCall predicts. Picture rubbing down your fascia with a device that looks like a potato scrubber. "As we learn more about connective tissue and how it plays into exercise, we'll see more tools coming out," McCall says.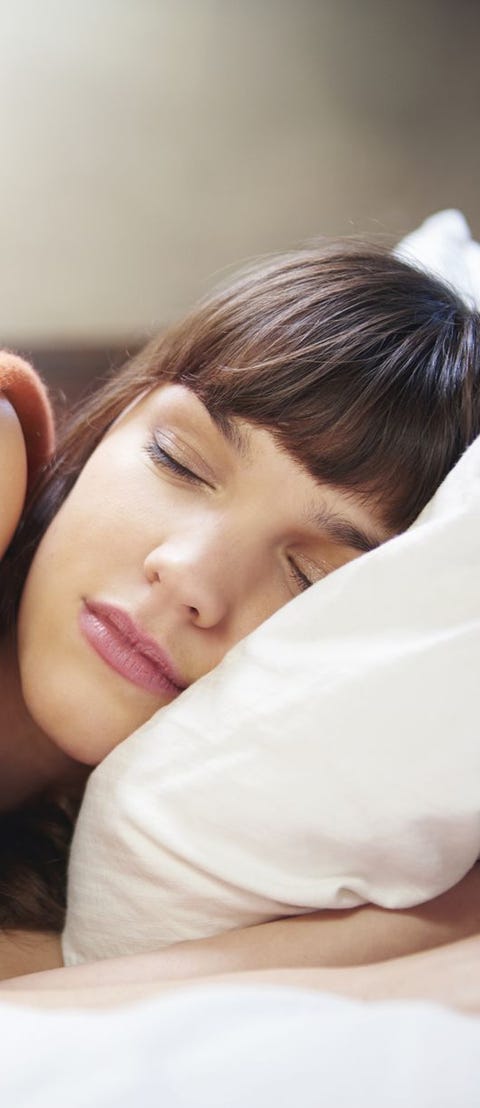 Getty ImagesTara Moore
Sleep will get extra attention.
As wearables get better at tracking sleep, recording your REM hours and more, people may start getting more shut-eye (or at least really trying to do so).
Kat Ellis, certified personal trainer, instructor at Our Body Electric, and coach at Uplift Studios, says "great sleep quality is vital for fine motor control and metabolic function," she says. "If your sleep patterns are out of whack, it's near impossible to see any performance and weight loss goals." She sees sleep coaching becoming an offering at meditation studios, to really get you to relax, wind down, and perform better.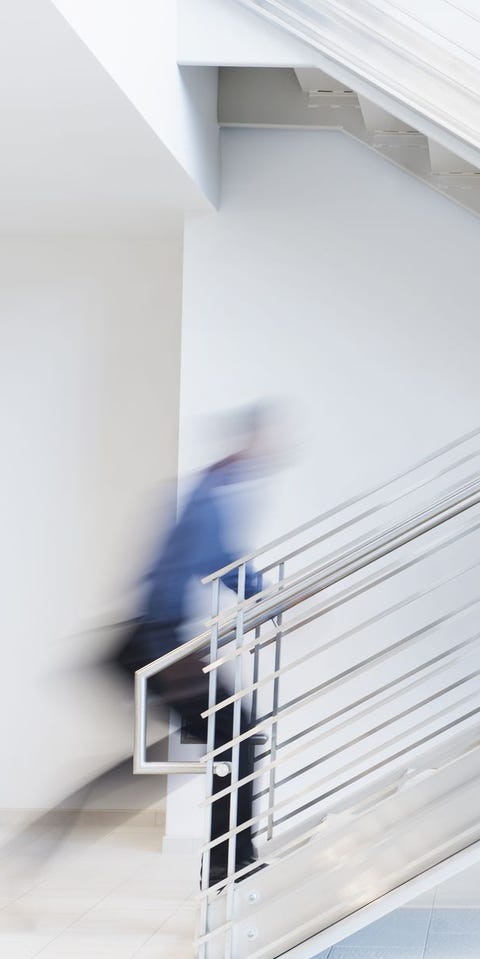 Getty ImagesErik Isakson
Work and working out will merge.
You might see big gyms adding more areas where people can hop on their laptops and work, post-sweat. Vice versa, more work spaces are incorporating fitness into their offerings. For example: fitness club Rise by We, opened in the co-working space WeWork, in Manhattan October 2017. Also: The soon-to-open workspace and networking club Luminary will offer fitness classes so women can squeeze exercise between meetings.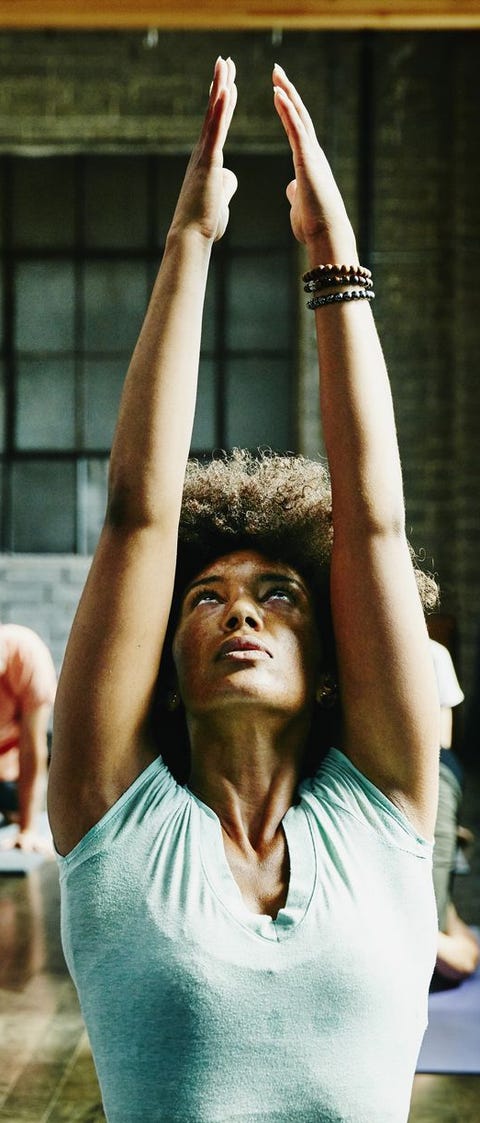 Getty ImagesThomas Barwick
Boutique studios will expand to smaller cities.
With cities like New York and Los Angeles getting saturated with boutique fitness studios, Ellis predicts we'll see more spots open up in smaller cities, like Austin, Boston, Cincinnati, and more. "Due to the competitive landscape in major cities, opportunities are endless in smaller markets," she says.
Manella also believes boutiques will start offering more types of classes, like yoga at a CrossFit studio, or stretching sessions at your favorite HIIT place. They may also start extending their hours to accommodate more people.
Getty ImagesThomas Barwick
Big box gyms will aim to offer a studio experience.
McCall mentions that big gym brands are also offering a more tailored approach to fitness. So, if you're obsessed with yoga or barre, there may be a studio room where you can get your flow on. Or your gym may open its own spin-only area for cycling fanatics.
"The gyms will brand the workouts differently, catering more to a custom user experience like you'd get from a boutique studio," McCall says. That way, you still have access to all the main gym amenities, with the option for the group classes you like.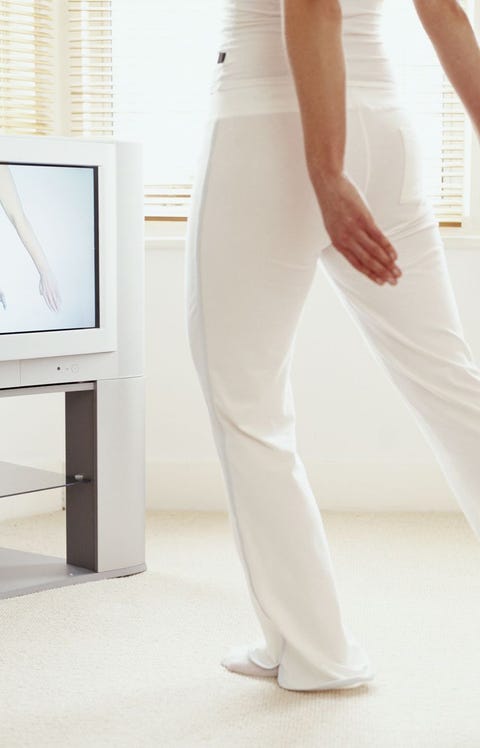 Getty ImagesPeter Mason
Streaming workouts will be everywhere.
Your gym might start offering streaming workouts during off-peak hours. McCall says he's seeing this at his local YMCA in California, which brought in a Peloton bike for people to hop on and join a class whenever they can.
Plus, more and more virtual workout options are emerging—like ClassPass Live and Our Body Electric (Obe)—which give you a chance to follow a live class from the comfort of your living room.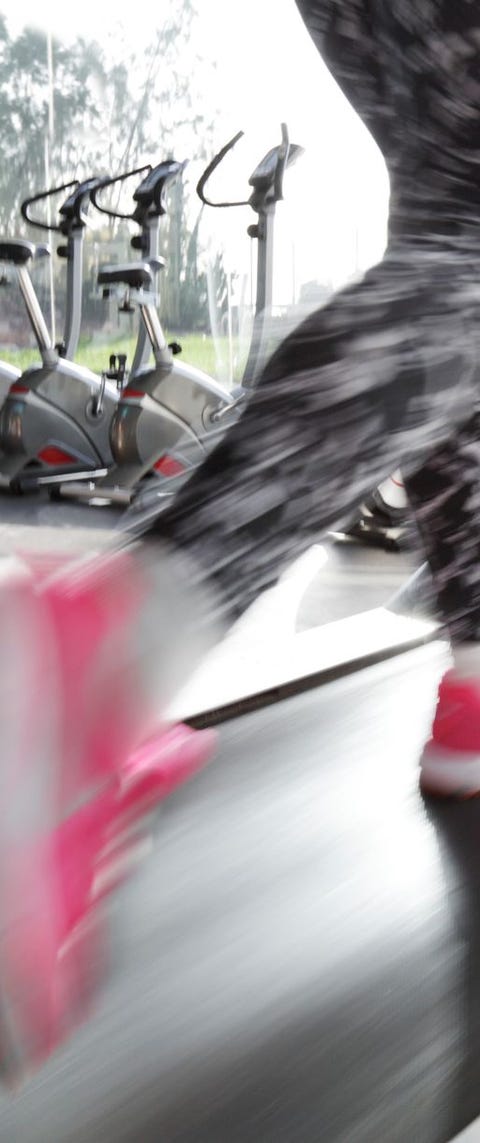 Getty ImagesPeter Cade
Treadmill workouts and audio-guided runs will ramp up.
Peloton's treadmill, which offers virtual running "classes," will continue to gain steam. Equinox also still offers Precision Running programs in their locations across the U.S., and Mile High Run Club, Barry's Bootcamp, and Speedplay (all featuring treadmills) remain popular in big cities. McCall believes these will really take off in 2019.
Plus, workout apps like Aaptiv offer audio coaching during your runs, to help you hone your form and speed.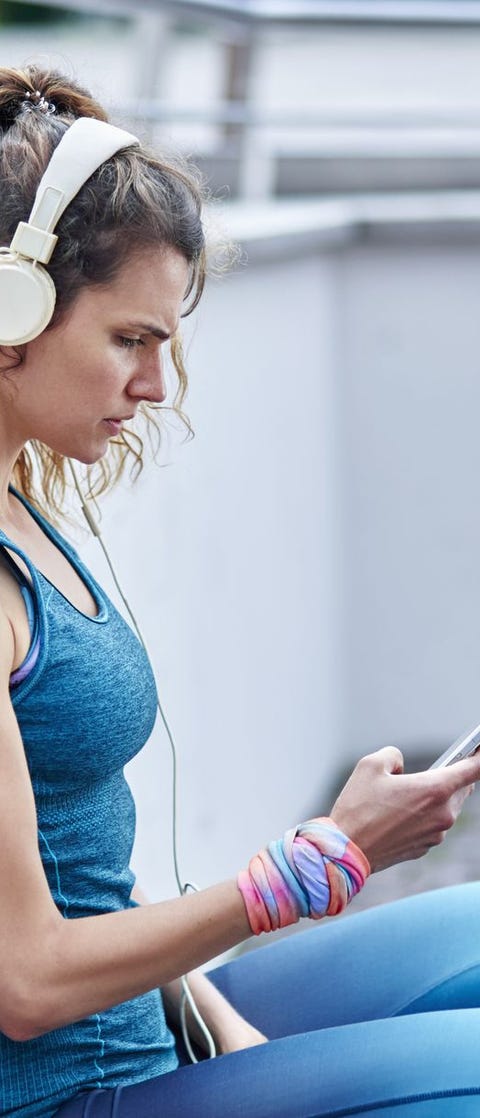 Getty ImagesOliver Rossi
Your social media feed will still get flooded with fitness.
Whether you love or hate the influencer moment, and all your friends' posts about crossing a finish, the trend of publicly sharing fitness feats is here to stay, says Manella. "People are posting their goals on social media in order to be held accountable which is pretty cool," he says. "I love watching a community motivate each other to meet those goals."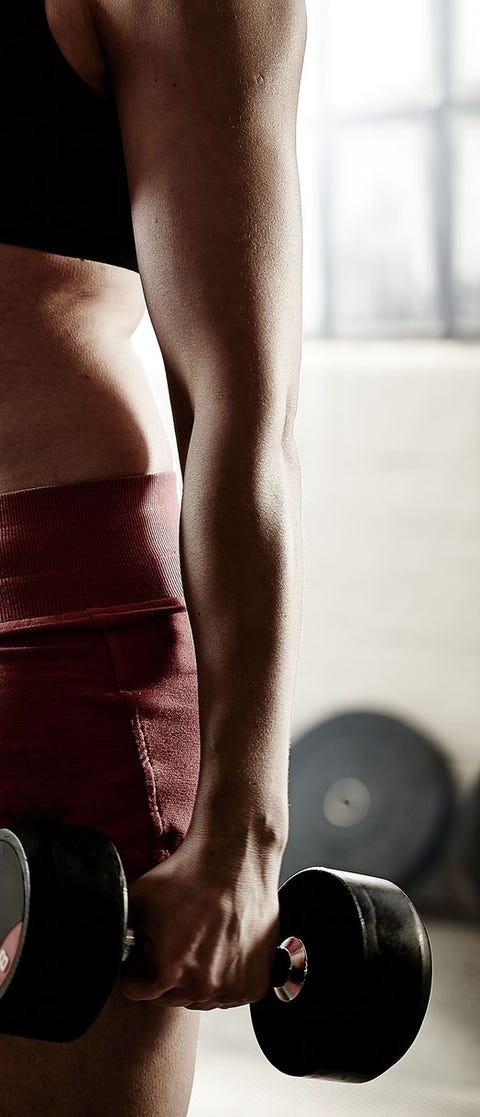 Getty ImagesMike Harrington
Brands and sports teams will create their own workouts.
A Dallas Cowboys-branded gym in Texas, a Spartan gym in Miami—big players in sports and fitness are putting their names on facilities near you. McCall sees more brands and sports teams collaborating with fitness facilities (or creating their own) to bring workouts to their fan base. Love the Eagles? Always do Tough Mudders? Maybe you'll see them open a fitness space in the new year.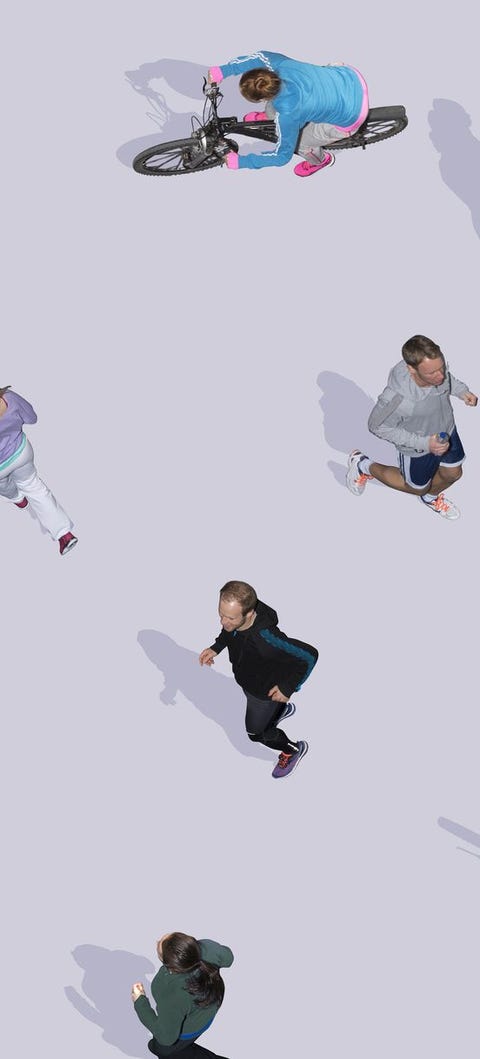 Getty ImagesBernhard Lang
Personalized workouts will be all the rage.
Finding out your VO2Max, getting a metabolic assessment, learning more about your genes and how they relate to fitness—this info is all becoming easier to grasp thanks to centers like the NY Sports Science Lab in Staten Island, DNA tests like Fitness Genes, and biohacking places like Bulletproof Labs.
Though typically pricey, you might see these tests and stats become more popular for anyone who wants to take their fitness to the next level, seek out ways to prevent injuries, or even just better understand how their body works.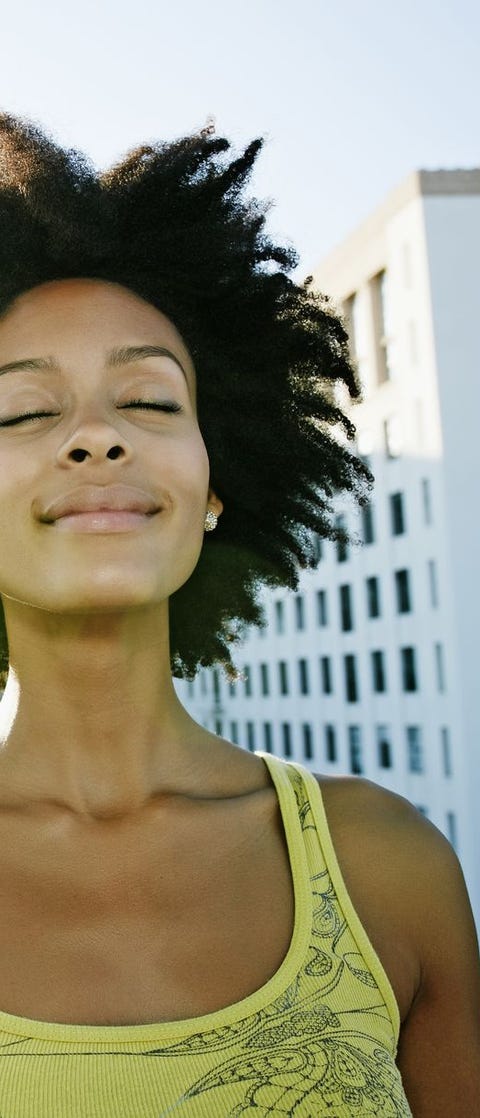 Getty ImagesPeathegee Inc
You might start training your brain more than your body.
Another aspect of fitness McCall is excited to see expand: Training your brain for better performance and results. "We're learning more about how the brain responds to exercise," he says. "How can we teach people to move better?" We'll likely see more research around this topic, helping people learn to focus on the mental side of training.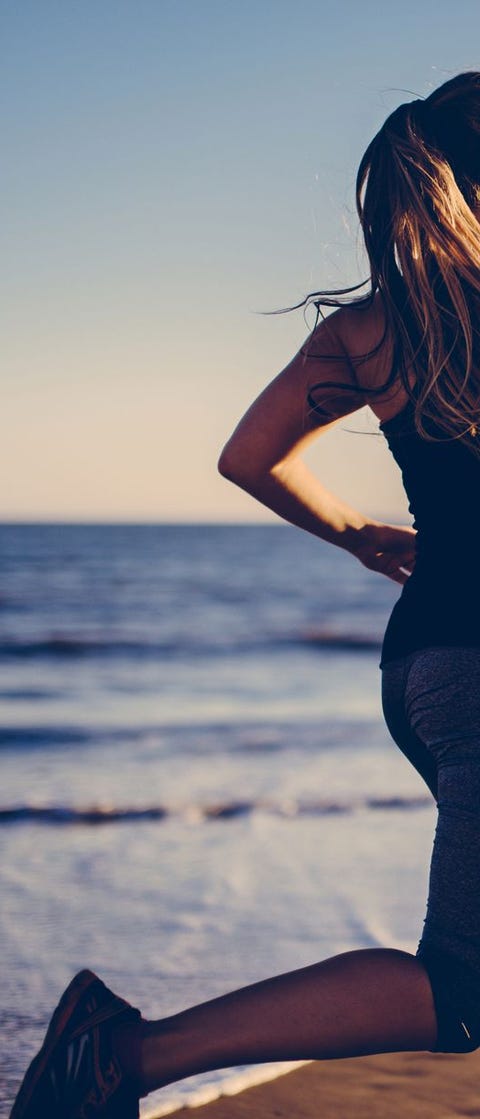 Getty ImagesGuido Mieth
Your mental health also becomes important to your workouts.
Mindful running definitely had a moment this year, especially when Headspace and Nike teamed up to created guided runs. And we will likely see more meditation-based workouts in the future. "Meditation will become much more mainstream in fitness," McCall says. "You might be training your body, but what are you doing to train your mind?" That's the question we'll start addressing more in the New Year.
Also, if you don't already have a meditation app on your phone, you should probably welcome in 2019 by downloading one.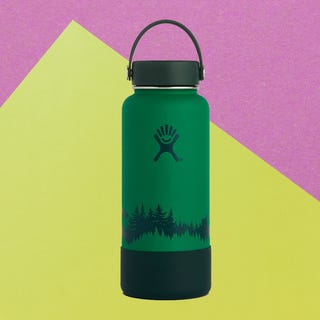 Source: Read Full Article