Halle Berry Says Bone Broth Is The Reason Why She Looks So Freaking Young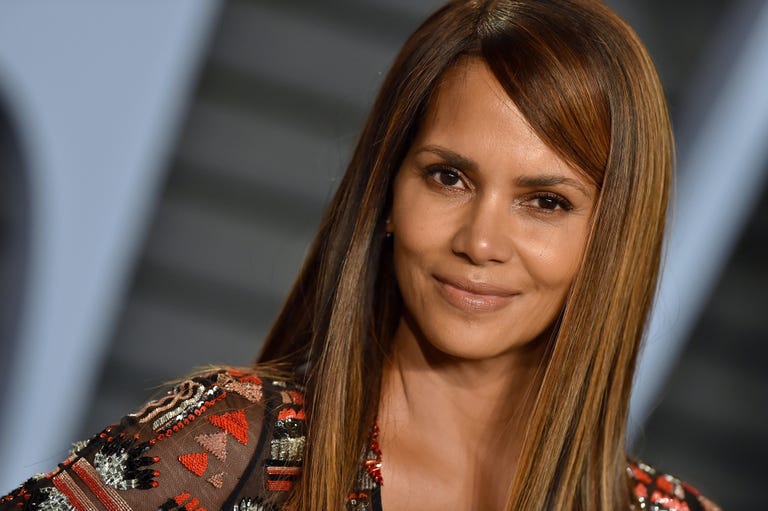 No one on Earth makes 51 look as amazing as Halle Berry. (Find me another example. I'll wait.)
And while the actress has made it pretty clear on Instagram that she works hard for her sick body, she's sharing an easy beauty secret she swears by: bone broth.
"You can make it, you can go to the butcher and get all the bones they're going to throw away and he'll give them to you for free," she told Extra in an interview on Monday. "Take the bones, boil them up for 24 hours … and you drink the broth. It's so full of collagen that it's crazy."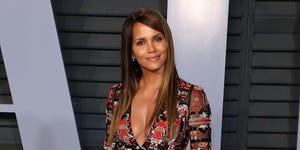 Halle isn't the only one who is a big fan of bone broth—the soup-like brew has gotten a huge fan base over the past few years, and with good reason. It offers up some calcium, vitamin D, and other good-for-you nutrients while staying low in calories. Plus, it has an impressive nine grams of protein per cup, according to the USDA.
Plus, eating protein-rich foods like bone broth may indirectly help boost collagen (the protein that keeps your skin firm and wrinkle-free) in your body. "Your body converts those nutrients into essential amino acids that are needed to keep your skin and bones healthy," New York City dermatologist, Craig Austin, M.D., founder of Cane + Austin skincare previously told Women's Health. "These nutrients are then sent to the bloodstream and will supply the dermis—the deepest part of your skin—with naturally produced collagen."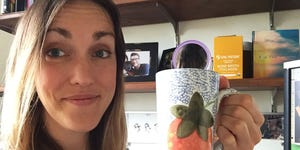 Bone broth also fits nicely into Halle's keto diet (there just 1 gram of carbs per cup!), so it's a win all around for her.
For the record, taking up a bone broth habit isn't going to magically morph you into Halle Berry. (Sorry.) But it's a pretty easy way to add more protein into your diet, and that may help give your skin an extra glow. Sounds pretty good to me!
Source: Read Full Article