8 Foods High In Probiotics—Other Than Yogurt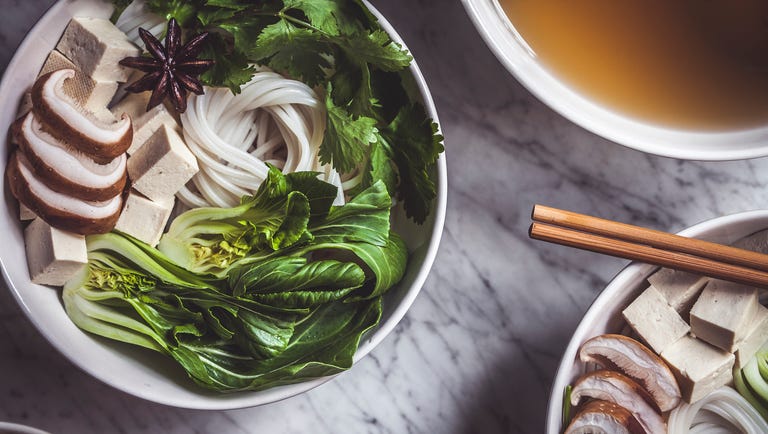 There's a lot to love about probiotics: better digestion, more energy, clearer skin, and even a stronger immune system. Not bad, eh?
But for a long time, it felt like you could only get probiotics (gut-boosting bacteria, ICYMI) by eating your weight in yogurt or popping a million probiotic supplements. Which is fine, but there are only so many days out of the week you can eat Greek yogurt and not get sick of it.
Luckily, there are a ton of different probiotic foods that can help you get your good bacteria fix:
Kombucha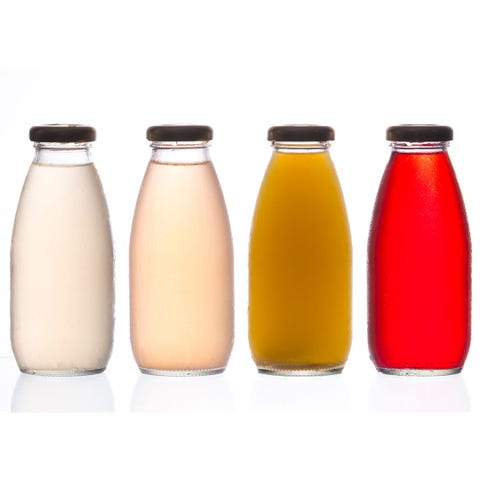 Getty Images
This fermented tea is packed with beneficial bacteria and B vitamins—and it can help you de-bloat, too. And if you're not into the strong, briny taste, it's one of several probiotic drinks out there on the market.
Per 8 oz serving (Health-Aide brand): 35 calories, 0 g fat (0 g sat fat), 7 g carbohydrates, 5 g sugar, 10 mg sodium, 0 g fiber, 0 g protein.
Apple cider vinegar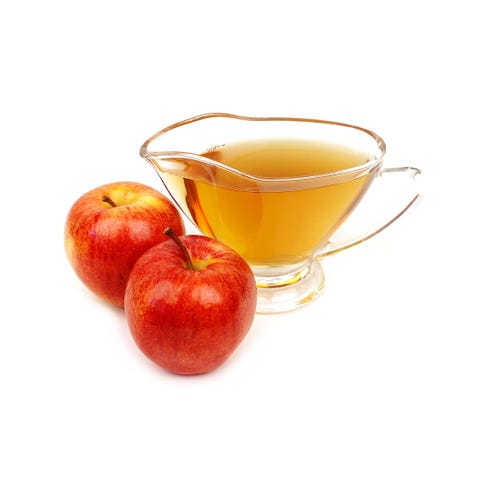 Getty Images
ACV has a lot of purported health benefits (some legit, some not so much), but it really does contain probiotics. Just don't drink it in straight shots because it's so acidic—it's better paired with other foods.
Per tablespoon serving: 3 calories, 0 g fat (0 g sat fat), 0.14 carbohydrates, 0.06 g sugar, 1 mg sodium, 0 g fiber, 0 g protein.
Sauerkraut and kimchi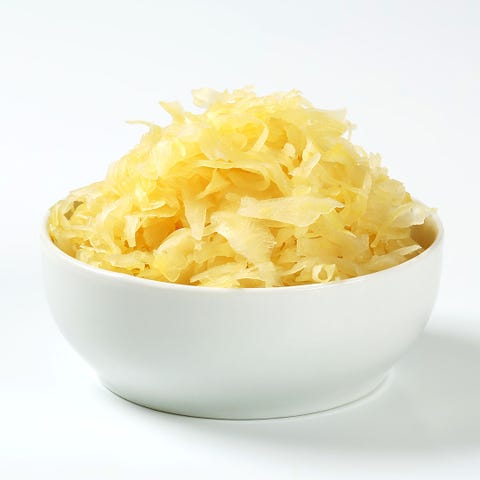 Getty Images
Pile these condiments on all your sandwiches; they're both made from cabbage fermented with strains of beneficial lactic acid bacteria, says Jackie Newgent, R.D. As an added bonus, many fermented vegetables have a longer shelf life than fresh ones.
Per cup serving (sauerkraut): 27 calories, 0.2 g fat (0 g sat fat), 6 g carbohydrates, 3 g sugar, 939 mg sodium, 4 g fiber, 1 g protein.
Pickles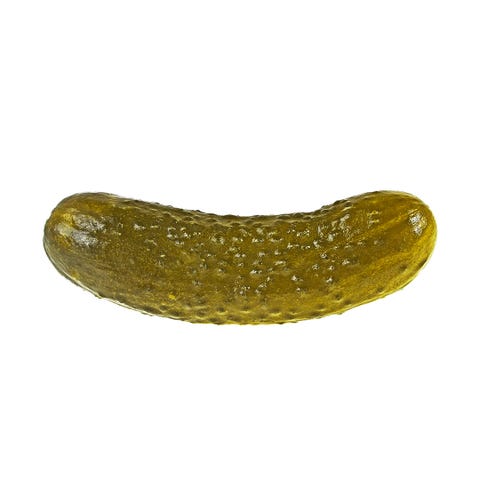 Getty Images
Pickles are another fermented food packed with probiotics (and they're more palatable than sauerkraut, if that's not your thing). Just watch out for the sodium.
Per large pickle: 16 calories, 0.4 g fat (0 g sat fat), 3 g carbohydrates, 1 g sugar, 1092 mg sodium, 1 g fiber, 0.7 g protein.
Miso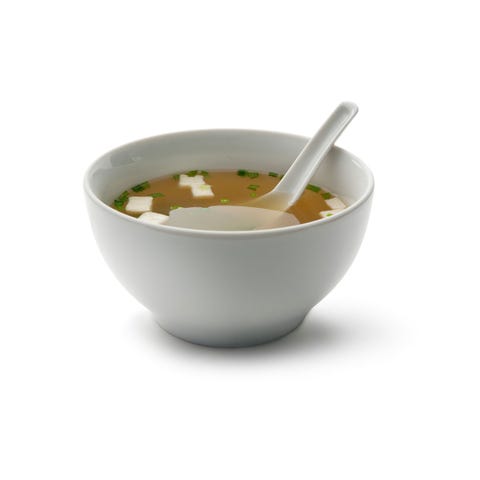 Getty Images
This fermented soybean-based product is rich in probiotics because it's made with a "starter" of lactic acids, says Newgent. So go ahead, order that miso soup the next time you go out for sushi.
Per tablespoon (paste): 34 calories, 1 g fat (0 g sat fat), 4 g carbohydrates, 1 g sugar, 634 mg sodium, 1 g fiber, 2 g protein.
Kefir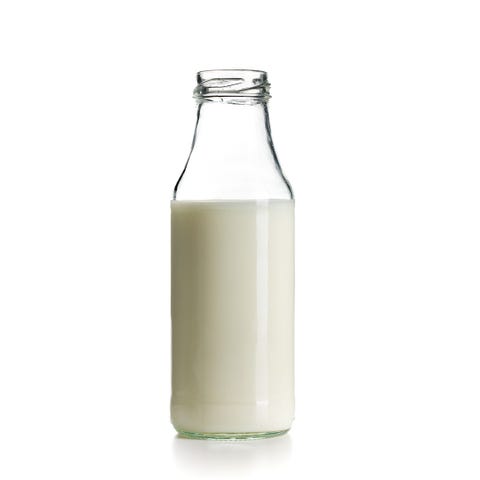 Getty Images
If you're a big fan of yogurt but want to enjoy something more travel-friendly, try probiotic-rich kefir (an Icelandic yogurt drink), says Newgent. The tart liquid is a great way to add more protein to your morning smoothie.
Per cup serving (plain, low-fat): 102 calories, 2.5 g fat (1.6 g sat fat), 97 mg sodium, 12 g carbohydrates, 11 g of sugar, 0 g fiber, 9 g protein
Tempeh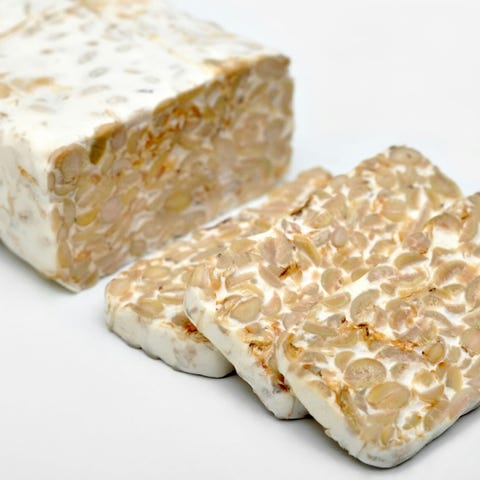 Getty Images
The vegetarian meat alternative is actually fermented soy—making it a sneaky source of probiotics. Plus, it has a whopping 20 grams of protein (yes, you read that right) per serving.
Per 100 gram serving: 195 calories, 11 g fat (3 g sat fat), 8 g carbohydrates, 14 mg sodium, 0 g fiber, 20 g protein.
Fermented cheeses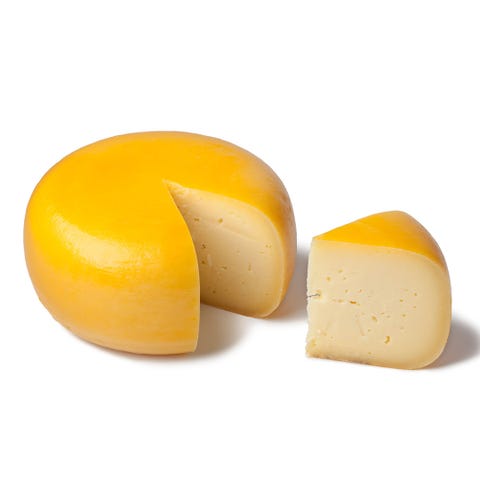 Getty Images
Some cheeses, such as Gouda, cheddar, and Swiss, are made with lactic acid bacteria, says Newgent. While the probiotic content does vary, it can't hurt to ask the person behind the counter at your local cheese shop to point you in the direction of a great Gouda.
Per 1 ounce serving (Gouda): 101 calories, 8 g fat (5 g sat fat), 0.6 g carbohydrates, 232 mg sodium, 0.6 g sugar, 0 g fiber, 7 g protein.
Source: Read Full Article