The 7 Best High-Impact Sports Bras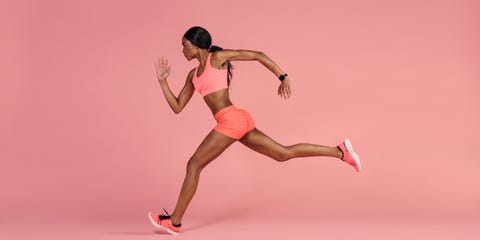 A good sports bra should be like your favorite workout buddy: supportive AF. That's especially true for high-impact workouts—whether you're doing dance cardio, running, or conquering a burpee challenge, there are few things more distracting (and uncomfortable) than your girls bouncing around with you.
To find a trusty high-impact sports bra to add to your rotation, look no further than these recommendations by fitness professionals. Their go-tos keep everything in place (and look cute while doing it).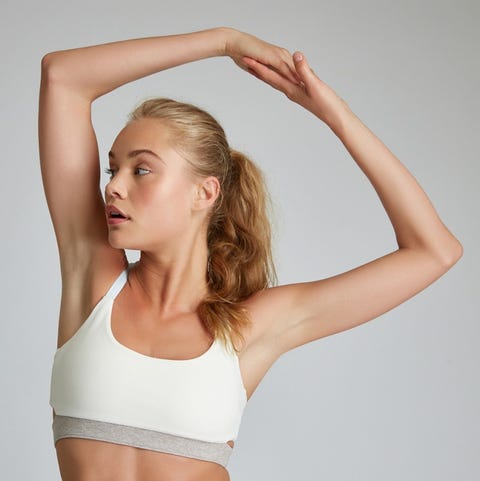 We Over Me
bandier.com
$68.00
SHOP NOW
Bra size: 34B
"I really love the We Over Me balance bralette because the soft material is so comfortable to wear, but gives me enough support for all the jumping and dancing I do! — Amanda Kloots, celebrity trainer and creator of "The Rope" and "The Dance" classes in New York City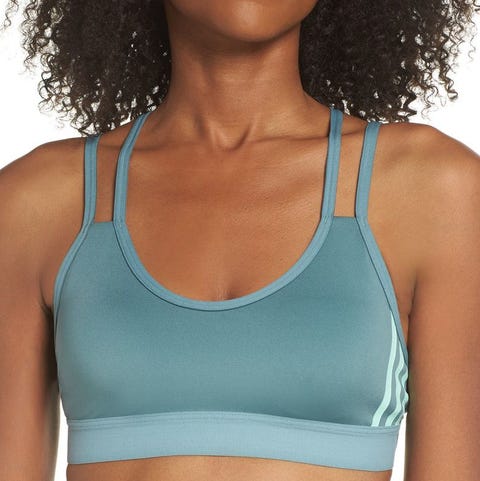 Nordstrom
ADIDAS
nordstrom.com
$45.00
SHOP NOW
Bra size: 34B
"I love the new Adidas wanderlust bras—I actually use them for running and spinning too. The straps are thin, the cut is supportive, and there's no big band cutting into you. It's important that women with muscles have room for their lats and shoulders." — Robin Arzon, author of Shut Up and Run and Peloton head instructor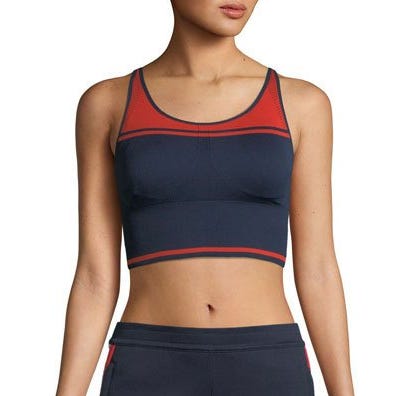 Tory Sport
neimanmarcus.com
$78.00
SHOP NOW
Bra size: 34B
"My favorite high-impact sports bra would have to be the Tory Sport Seamless Cami Long Bra. For me, it provides enough support for those high-impact workouts without squeezing the girls too much. Since it is seamless, it is super comfortable and I don't mind wearing it for longer periods of time. It is also longer so it can pass as a cute crop top!" —Christi Marraccini, head coach of GO by NEO U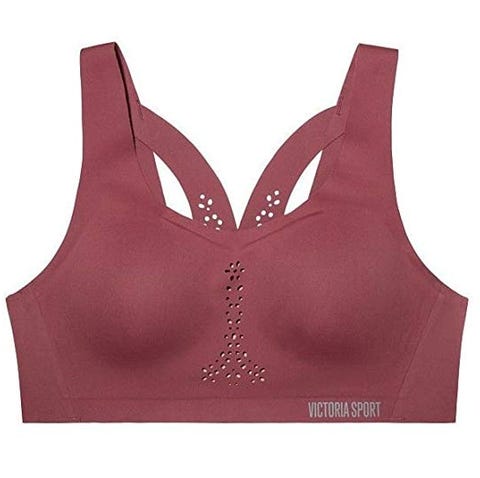 Victoria's Secret
amazon.com
$41.49
SHOP NOW
Bra size: 34C
"As a trainer who works out everyday…I've tried out dozens of different sports bras. This one won out! I like this because my chest doesn't feel smashed, and I can still take in a deep breath without feeling constricted. I can run or jump or go after a tennis ball without my chest bopping up and down." — Stephanie Mansour, personal trainer and creator of Step It Up With Steph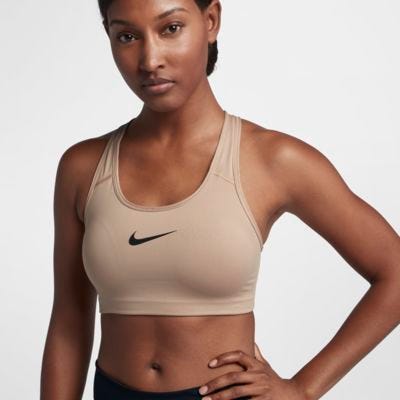 Nike
nike.com
$26.97
SHOP NOW
Bra size: 34D
"I would say I have about 10 of these, in all different colors, in my closet. I typically buy a size small and it does a great job holding me in, while still being comfortable enough to move around. I also love that it doesn't have any underwires or pads—when you're hot and sweaty and you have a bigger chest, you're already uncomfortable enough, so you don't need to be adding in extra layers of fabric or gadgets. The dry-wicking material keeps me cool and comfortable even through the longest workouts." —Nora Minno, R.D. NYC-based certified personal trainer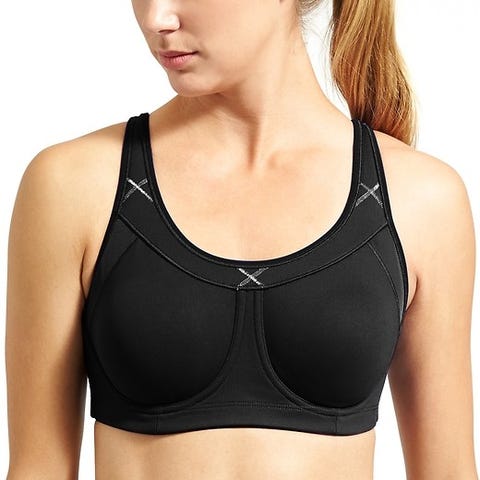 Athleta
athleta.gap.com
$28.97
SHOP NOW
Bra size: 40D
"I'm a really big fan of the Glory Bra 2.0 for high-impact workouts. It is a very comfortable underwire bra that makes me feel secure. It wears like a normal bra but definitely prevents the extra bounce and I don't have to adjust at all." — Morit Summers, certified personal trainer and owner of Form Fitness Brooklyn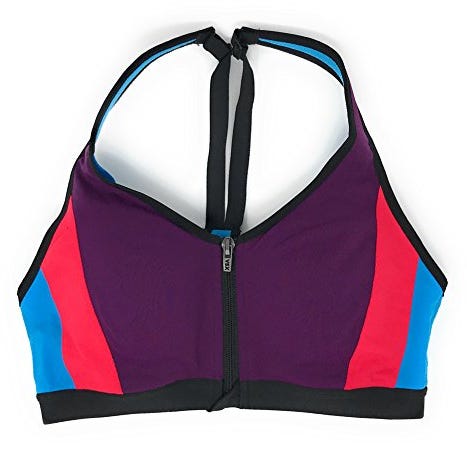 Victoria's Secret
amazon.com
$49.99
SHOP NOW
Bra size: 32DD
"I probably have, like, 60 super-cute sports bras in my closet, but this is the only one I'll actually wear during a solid workout. This one has a front-zip and a little hook to make it super easy to get on and off. It locks the girls in like nobody's business, but is still pretty comfy (especially after you've worn it a couple times)." — Katie Dunlop, creator of Love Sweat Fitness
Source: Read Full Article