When Does Starbucks Stop Selling Pumpkin Spice Lattes – The Cheat Sheet
This year, Starbucks brought back its famous pumpkin spice latte earlier than ever. And now, with the Halloween season nearly over, PSL fans want to know: When does Starbucks stop selling pumpkin spice lattes? With winter nearly two months away and Thanksgiving fast approaching, surely the coffee house can't get rid of it anytime soon, right?
Find out when Starbucks pumpkin spice lattes go out of season, ahead.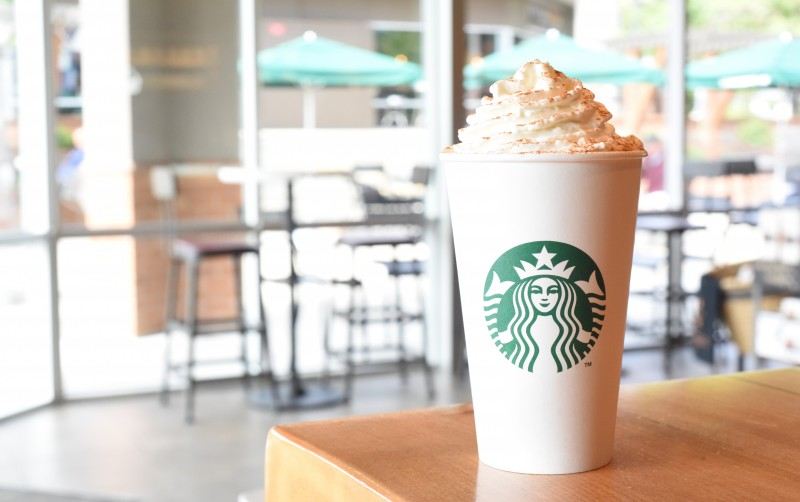 Starbucks pumpkin spice lattes are going out of season. | Starbucks
When does Starbucks stop selling pumpkin spice lattes?
As it turns out, Starbucks likes to get in the holiday spirit a little earlier than most (but certainly not as early as say, Hobby Lobby). With that said, the Seattle coffee house typically focuses on all things holiday starting November 1st. However, that doesn't exactly mean pumpkin spice lattes are erased completely from the menu before Thanksgiving (the nerve!).
While Starbucks might stop promoting its pumpkin spice latte after Halloween, it still tends to offer the autumnal beverage well into November, depending on the location and supplies. In the past, pumpkin spice lattes disappeared from the menu in December, just before the Christmas season.
How to order a pumpkin spice latte out of season
Just because a Starbucks pumpkin spice latte is not on the menu, doesn't mean you can't still order it. For those pumpkin lovers that want to keep the flavor of fall going year-round, simply ask for a pumpkin spice latte at checkout.
But, if you want to get technical, here's the right way to order a Starbucks drink (with a PSL twist).
Hot or iced
Size of drink
Do you want it decaf?
Number of shots
Do you want syrup? (For a pumpkin spice latte, ask for vanilla.)
Type of milk
Add the extras (pumpkin spice flavored sauce, whipped cream with pumpkin spice topping)
Name of drink (latte)
Editor's note: While you can order a pumpkin spice latte out of season, not all locations will still have the right supplies. The best time to order a pumpkin spice latte out of season is during the holidays, as the pumpkin spice flavored sauce is most-likely still in stock.
How many calories are in a Starbucks pumpkin spice latte?
While pumpkin spice lattes are tasty, there is a downside. The calories, saturated fat, and sugar in a Starbucks pumpkin spice latte are through the roof. As it turns out, a grande-sized Starbucks pumpkin spice latte with 2% milk and whipped cream is 380 calories, with 50 grams of sugar, and eight grams of saturated fat.
That said, there are ways to make a Starbucks pumpkin spice latte healthy (or, at least, healthier). All you have to do is go down a size (or two), change the milk to almond, and skip the whipped cream. According to Starbucks' website, a tall pumpkin spice latte with almond milk and no whipped cream equals 180 calories, no saturated fat, and 28 grams of sugar — much better than its grande counterpart.
Check out The Cheat Sheet on Facebook!
Source: Read Full Article