The Most Fattening Holiday Drinks of All Time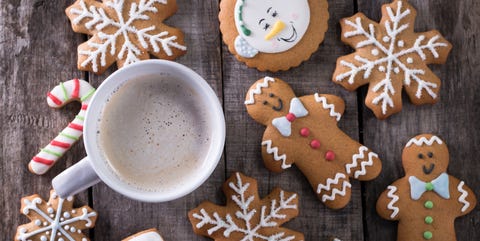 Splurging on red cups full of cocoa while you shop and sipping festive cocktails at parties can get anyone in the holiday spirit, but drink with caution. The comforting, seasonal drinks we all love can wreak havoc on your diet and turn you into a serious Scrooge when you step on the scale.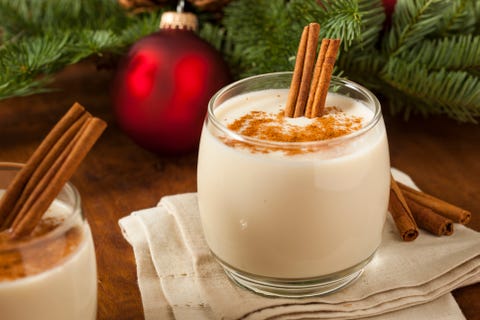 Getty Imagesbhofack2
Calorie count: 340-435
At least one glass of creamy eggnog is essential during the holiday season—but you might want to cap it at that one. The thick drink packs a hefty calorie count. One cup can contain upwards of 400, plus anywhere from 20 to 30 grams of fat. It's made with egg yolks, sugar, milk and cream, after all.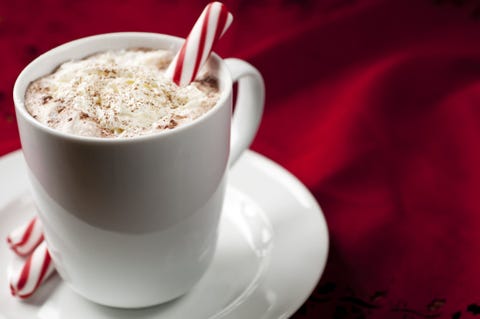 Calorie count: 240–540
Chocolate and mint can make your morning coffee exponentially more enjoyable, but that candy cane flavor comes at a cost. A grande peppermint mocha from Starbucks has 18 grams of fat and a whopping 68 grams of sugar. Ho ho holy cow.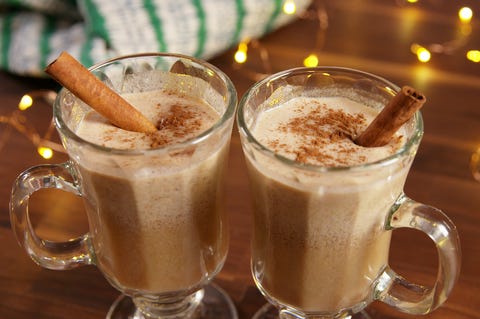 Chelsea Lupkin
Calorie count: 220–350
The name alone sounds insanely decadent, and one look at the ingredients proves that it is: brown sugar, rum, warm spices, and—yep—butter. Our hot buttered rum recipe takes it a step further by throwing vanilla ice cream into the mix, but not matter how you serve it, this is one indulgent treat.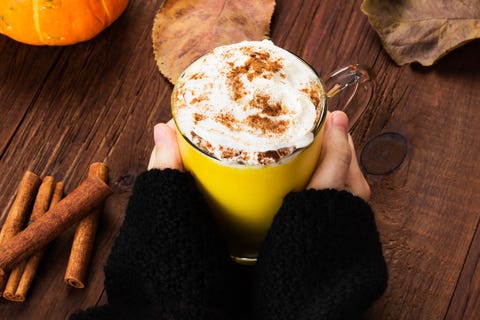 Getty Imagesmatucha
Calorie count: 210–470
While the PSL isn't horribly unhealthy at certain chains, the mania-inducing seasonal drink isn't great for your waistline anywhere. It's super sweet and often doesn't contain any real pumpkin, so you may as well be drinking a pumpkin spice milkshake.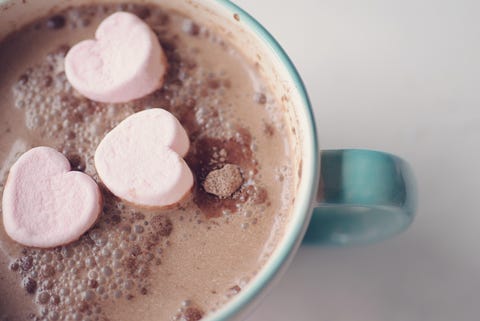 getty
Calorie count: 170–420
There's nothing better to warm you up after walking in a winter wonderland, though too much hot chocolate could cause you to resemble the round snowmen out there. The frothy drink is already high in sugar, and whipped cream and marshmallow toppers don't help. Pro tip: Powdered hot cocoa mixes are significantly lower in sodium and sugar.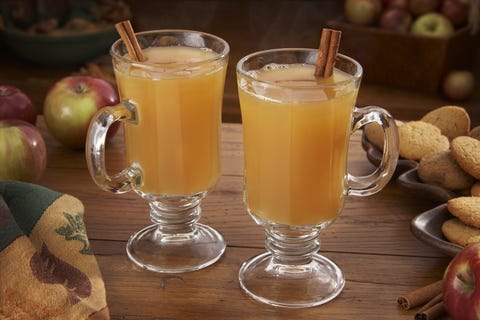 Getty
Calorie count: 140–300
Happily, sipping on spiked apple cider next to a crackling fire isn't the worst thing you can do. Apple cider itself contains tons of sugar, so watch your intake, but there's no fattening dairy to be found here. And while a glug of rum will add calories, it will also help warm you up.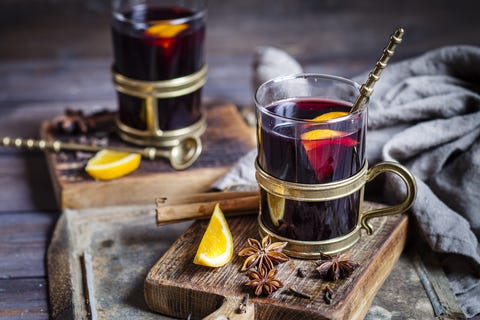 Getty
Calorie count: 125–250
You can count on outdoor holiday markets to be flowing with this stuff, and we're glad to know that glüwein isn't a huge calorie culprit. A typical glass of red wine has about 125 calories, and mulled wine flavorings like spices, honey, and citrus don't add much reason for guilt.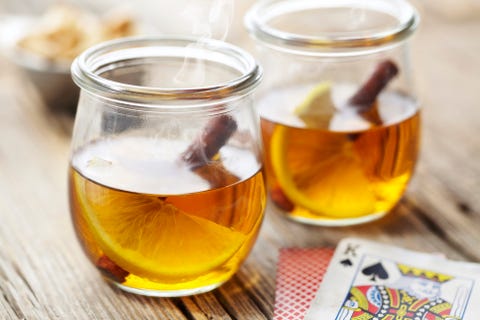 Getty ImagesCavan Images
Calorie count: 140–180
Brandy, scotch, or bourbon mixed with hot water, honey, lemon, and cinnamon is really more of a cold remedy than an indulgent holiday treat, right? Toast to your health and drink your fill of hot toddies this season!
From: Delish
Source: Read Full Article