Starbucks Is Giving Away Free PSLs And Espresso Drinks Today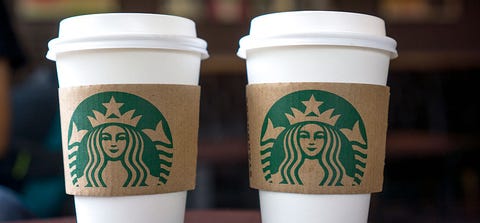 It's been nary 10 days since Starbucks brought back the beloved PSL for the season and they've already blessed us with even more good news. Per Thrillist, if you go buy a pumpkin spice latte or any espresso beverage grande or larger at a Starbucks today, you'll get another one free. A Starbucks spokesperson confirmed the offer is ON after 3 p.m. today.
That's right. It's BOGO PSL DAY, Y'ALL.
That said, if it's also 108319 degrees where you are today, Starbucks is offering the same deal for iced drinks as well. And if you aren't feeling two PSLs this afternoon (though why you ever wouldn't be, I'm not sure), you can mix and match your order, meaning you can order one PSL and have your free drink be, IDK, a boring other beverage.
Remember, in order to partake in these Starbucks Happy Hour offerings, you'll need to have signed up for Starbucks Rewards. From there, you'll get a barcode to present at the register, and all will be a-(BO)go from there.
From: Delish
Source: Read Full Article