Here's How You Can Get Free Drinks at Starbucks Today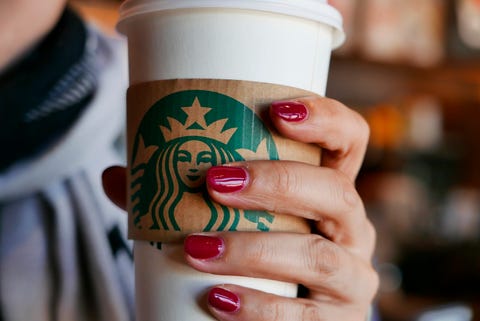 We are so close to Friday, and yet—so far. Luckily for us, Starbucks is offering a deal that'll give the final push we need to power through today. During Starbucks' Happy Hour, you can go to any participating location and redeem your buy one, get one free deal.
First things first—you have to either be a member of Starbucks' rewards program or signed up to receive Happy Hour deals in order to claim your BOGO. So, get to it! Beginning at 3 p.m. today, when you buy any handcrafted espresso beverage or a Frappuccino Blended Beverage (size grande or larger), you'll get one free. Starbucks knows us so well.
View this post on Instagram
Caramelize rhymes with hypnotize. Coincidence? Most likely. #UltraCaramelFrappuccino
A post shared by Starbucks Coffee ☕ (@starbucks) on
The free beverage must be of equal or lesser value to the one you're buying, and the promo cannot be combined with other offers or discounts. Just enjoy your BOGO, darn it.
You could take this opportunity to do a good deed for a co-worker (here—free coffee), or just keep the second drink for yourself if this week's been extra long. Cheers!
From: Delish
Source: Read Full Article