Brittany Williams Lost 125 Pounds Cooking With An Instant Pot—So She Wrote A Cookbook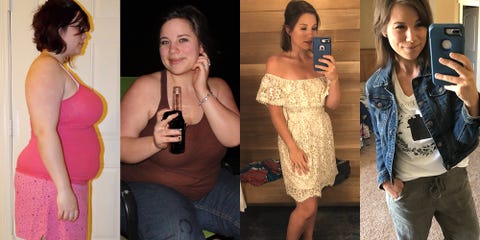 When you first see someone's crazy weight-loss transformation, your initial thought is probably, Damn, they look good; followed almost immediately by, Damn, how did they do that?!
In her new cookbook, Brittany Williams gives you the exact recipes she used to lose 125 pounds in a year—all of which she cooked in her Instant Pot (her cookbook is aptly named the Instant Loss Cookbook).
"In January 2017, I dedicated myself to making and eating meals at home for the entire year," Brittany says, adding that she chose to focus on meals cooked in the Instant Pot because it made her life easier by making healthy meals fast.
There are no gimmicks to the Instant Loss Cookbook, either. "There's no counting calories or macros or points, none of those things ever worked for me longterm," she says. Instead, "it's a book about listening to your body, eating real food from the earth, and making yourself a priority."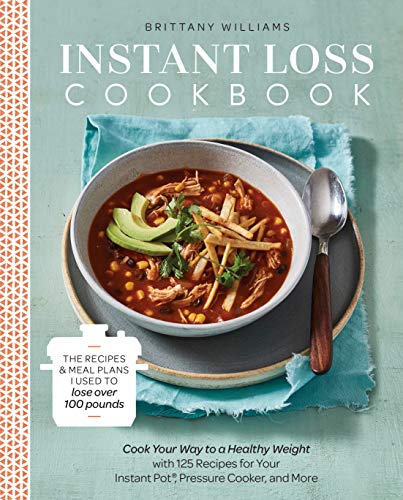 The cookbook: Instant Loss Cookbook: Cook Your Way to a Healthy Weight with 125 Recipes for Your Instant Pot®, Pressure Cooker, and More (Harmony Books), out now.
The author: Brittany Williams lost 125 pounds cooking these recipes, made and formulated from scratch, in her Instant Pot.
What you'll get: Recipes—125, to be exact—most of which are dairy- and grain-free (her preference). "It's the book I would have wanted to read if I could go back and hand myself a tool when I had 125 pounds to lose," she says. Brittany's book also discusses how to read nutrition labels, how she made over her kitchen pantry, and how she dealt with her own battle with food addiction.
Try it before you buy it:
Chicken Tortilla Soup
Serves: 6
Ingredients: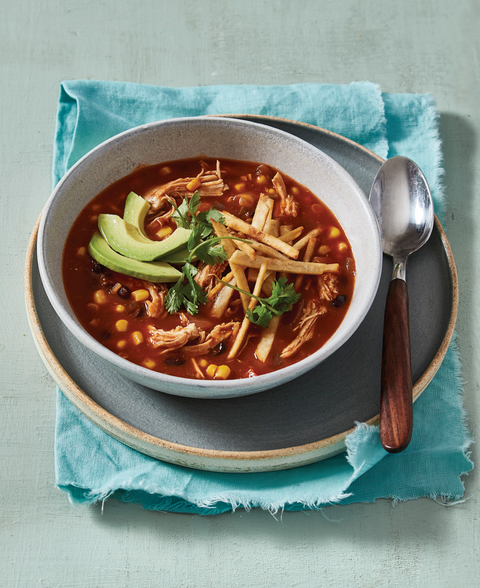 Hélène Dujardin
5 garlic cloves
1 large onion, diced
1 red bell pepper, diced
6 ounces organic tomato paste
4 cups chicken or vegetable broth
1/2 cup diced pickled jalapenos with juice
1/4 cup taco seasoning
Optional: diced avocado, tortilla strips, and chopped fresh cilantro
Directions:
For more super-easy (but super-delicious) Instant Pot and pressure cooker recipes like this one, buy the Instant Loss Cookbook here. You can find more easy, delicious weight-loss friendly cookbooks here.
Source: Read Full Article