ALERT: 'The Biggest Loser' Will Officially Return To TV Next Year
Popular weight-loss show The Biggest Loser is set to come back to TV in 2020.
The show, which aired for 17 seasons on NBC, will air on USA Network now.
The show will now focus on "overall weight loss," not just numbers, per a statement from USA Network.
The Biggest Loser, one of the most infamous weight loss shows of all-time, is officially coming back to TV next year. According to People, the show is set to make its comeback in 2020 with 10 episodes on the USA Network.
Another plot-twist: The show isn't just going to focus on numbers anymore—instead, it will focus on overall wellness, according to USA & SyFy Networks President Chris McCumber, per People.
"We're re-imagining The Biggest Loser for today's audiences, providing a new holistic, 360-degree look at wellness, while retaining the franchise's competition format and legendary jaw-dropping moments," McCumber said in a statement to People. "USA's recent reboot of Temptation Island brought both new and younger viewers to the network, and we're excited to add another big, buzzy show to our growing unscripted lineup."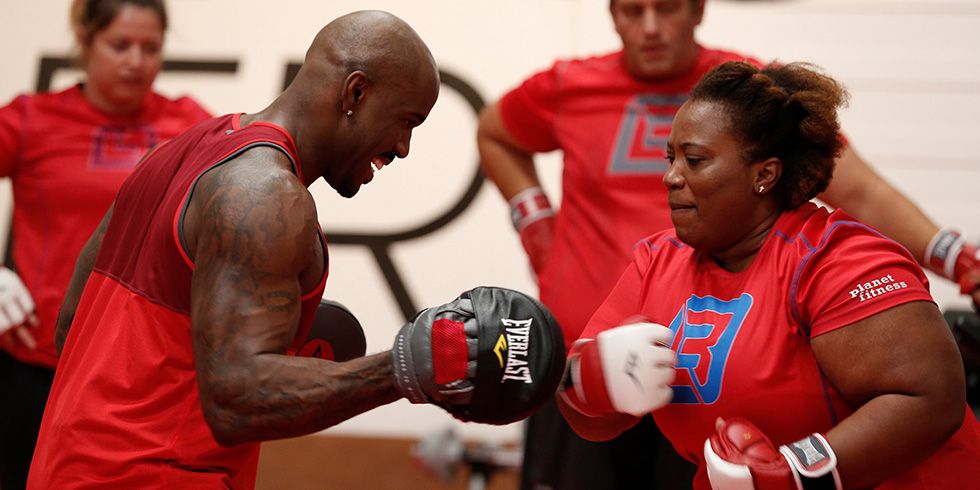 The Biggest Loser premiered on NBC back in 2004 with its OG trainers Jillian Michaels (who went through a crazy body transofrmation herself) and Bob Harper. After a whopping 17 seasons on the air, she show aired its last episode in 2016.
FYI: Michaels and Harper are not expected to return to The Biggest Loser this time around, but, according to USA Network, the revival will feature a "dynamic new team of experts determined to dramatically improve America's lifespans and waistlines."
But the 2020 version is not expected to have either trainer joining. However, it will be slightly different than the original version: this time around, participants will have a team of trainers, a chef and a life coach on their journey.
While The Biggest Loser's revival is great news for reality TV fans, the show has definitely seen its share of controversy:A 2016 study published in the journal Obesity tracked the weight loss of 14 past Biggest Loser contestants and found that those who lost the most weight also experienced a slower resting metabolic rate six years later.
Here's what a chef from The Biggest Loser eats in a day:
The result? Those participants had to eat fewer calories than the average person just to maintain their weight loss. That's because the body clings onto calories or energy when it suspects it is going into starvation mode, which makes it more difficult to burn fat, according to researchers.
Hopefully this time around, the participants will have a more sustainable (and healthy) weight-loss experience.
Source: Read Full Article