McDonald's Is Giving Out Free Fries Every Week For The Rest Of 2018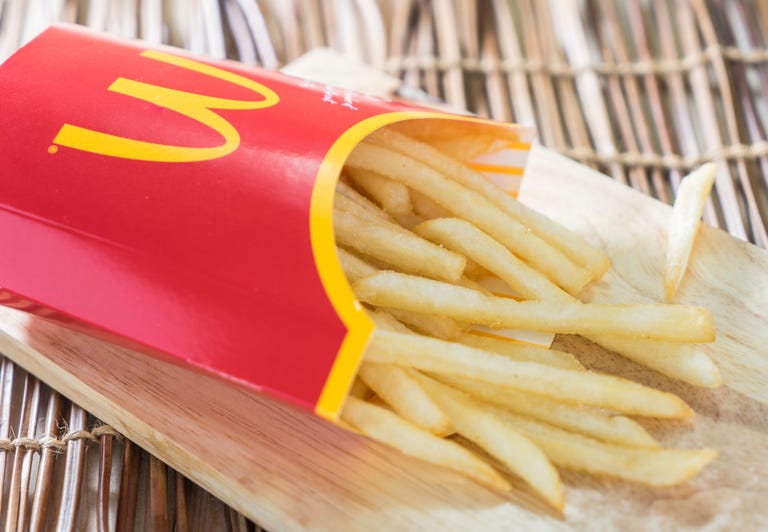 You're going to want to download McDonald's app on your phone ASAP. Once you do, you'll be able to access tons of great deals that will make getting your greasy, salty, Mac-sauce fix even better. There's one coupon in particular you will want to use week after week: a free medium fry EVERY FRIDAY. All you have to do is download the app, and make a purchase of at least $1. Hello Dollar Menu!
The promotion was the perfect way to ring in National French Fry Day.
Free. ? Fries. ? Today ☀️. Stop in and celebrate #NationalFrenchFryDay with FREE medium fries w/ min purchase of $1 (excl. tax). ? Score yours on the App ➡ https://bit.ly/ID2Upt
A post shared by McDonald's (@mcdonalds) on
In order to redeem the coupon for free fries, you must download and register for the McDonald's app. Some of the other notable offers from the app include: "Get A Sandwich For $1", "Get A McDouble For $1", and "$1 Any Size Coffee." The deals vary as far as when they are offered — some available everyday, and others just one specific day of the day. The coupons can be scanned in stores or applied to mobile orders.
The fry deal is available on Fridays until December 30, 2018, so you have plenty of time to chow down on a free medium fry. Nothing is better is McDonald's fries, except of course, if they're free!
From: Delish
Source: Read Full Article