'I Switched From 3 Big Meals A Day To 6 Small Meals—And Lost 40 Pounds'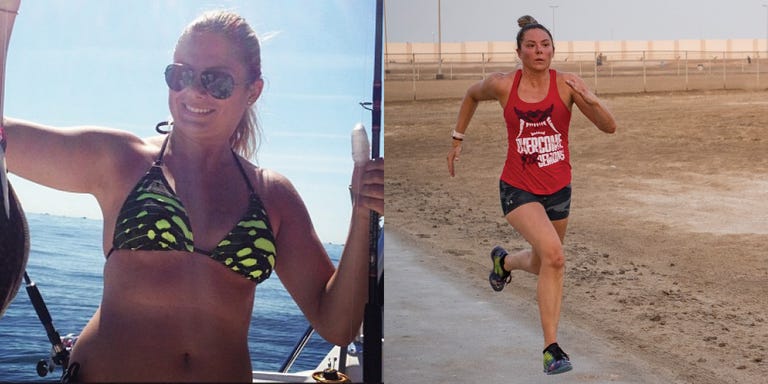 Growing up, I was always an active person: I played a sport every season in high school, all while eating whatever I wanted—ice cream, cakes, cookies, you name it—whenever I wanted.
That athleticism is why I joined the Air Force as soon as I turned 17—but, in 2013 everything changed. I had two back-to-back accidents that left me basically incapable of doing anything for myself.
The first was a softball injury in 2013. Doctors thought I had a sprained leg, but I was later diagnosed with severe nerve damage that extended from the toes on my right foot all the way up to my upper calf.
As soon as I started getting better from that—I had surgery on my right leg in September 2013—I was in a bad car accident that sent me back to square one with my leg injury. I had to have surgery again in March 2014.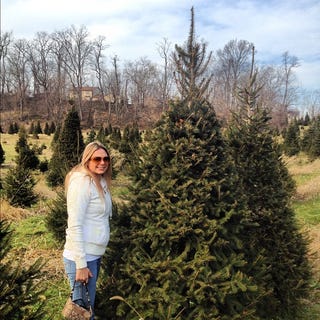 MSgt Kimberly Kaminski
During that time, I became very depressed. Because I couldn't move without pain, I had to rely on others for help—something I had never been comfortable doing. Not moving didn't really bode well for my eat-whatever-you-want diet, either.
After my second surgery, I knew I had to get back in the game.
"This isn't who you are," I told myself. I decided to let myself heal and then start pushing myself as hard as I possibly could.
I was working for the Military Police at the time, but I wanted to challenge myself even more, so I chose to put myself through a police academy—you know, for training purposes. Once I completed that, I knew I could put my body through anything.
After that, I started expanding my workouts: running one day, crossfit the next, high-intensity interval exercises on another. I made a point to work out five days a week (shout-out to my personal trainer and boyfriend, who's also in the military and who kept me going).
I had to change my eating habits, too—by actually eating more.
I didn't necessarily eat unhealthy prior to my surgeries (okay, except for my sweet tooth). But the meals I did eat were very high in calories and also very spread out (I was big into the three-hearty-meals-a-day idea).
I chose to switch things up by cutting down my portions sizes and eating more often throughout the day—at least five or six smaller meals. My body just seemed to like that system better—I had more energy throughout the day and didn't need my usual caffeine boost around 3 p.m. like I had previously.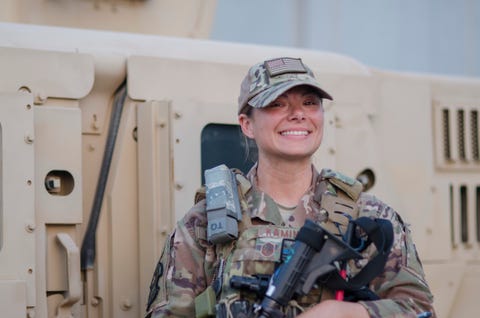 Staff Sgt. Ross A. Whitley
MuscleEgg Cake Batter Liquid Egg Whites Protein
amazon.com
$91.65
Shop Now
But eating more, smaller meals also meant I had to be smarter about them, too—I made sure to add in protein wherever I could, to stay satisfied. I also made sure to track my carbohydrate and fat intake, to make sure I was getting the right amounts.
Here's what a typical day of eating looked like for me:
I'll be honest: It's not easy to stick with a weight-loss plan when you're stationed overseas.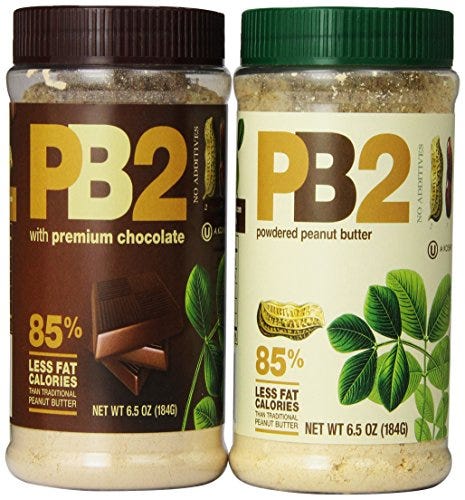 Earlier this year, I was deployed to Al Dhafra Air Base in Abu Dhabi, where I'm now stationed—and it's definitely a change from when I was home in New Jersey following my workout and diet plans.
Our meals are made for us, so I have to pay special attention to my portion sizes, since I don't know exactly how they're prepared (like, what type of oil they cook the chicken in, for example).
Luckily, friends and family keep me stocked up on my favorite snacks from home: PB2 powdered peanut butter and Veggie Straws are my must-haves.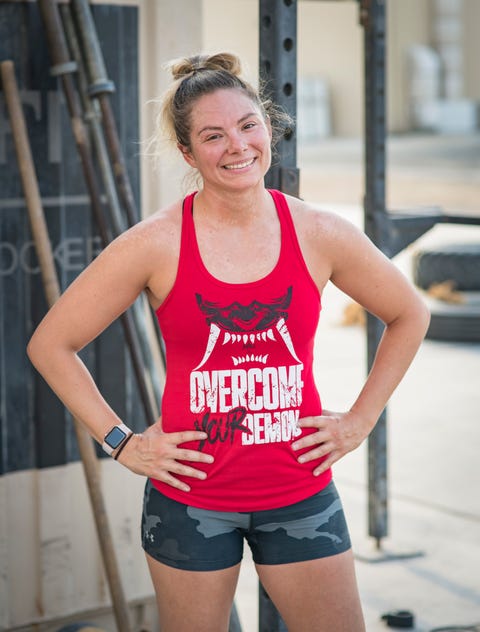 STAFF SGT. ROSS A. WHITLEY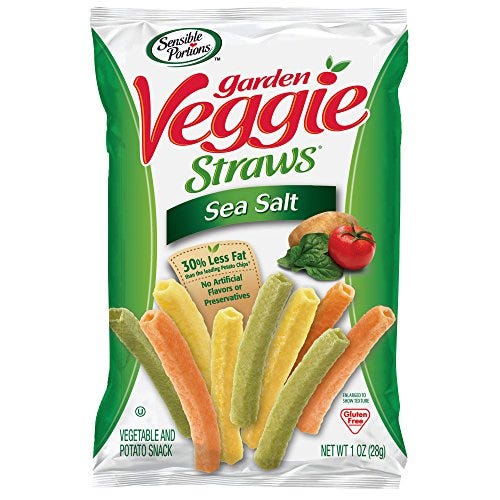 Sensible Portions Sea Salt Garden Veggie Straws
amazon.com
$18.99
Shop Now
As for exercise, there's no shortage of that over here for me (I just completed a 25-K carrying a very heavy rucksack, so there's that). Still, on days when I don't have an intense fitness challenge, I make sure to get at least some exercise in—like the 20-minute HIIT workout that recently kicked my butt.
I put in a lot of hard work to lose weight, and in the process, I learned that weight loss is an extremely personal decision—you're the only one who can decide when and how to do it. But I promise that as soon as you get started and begin seeing results, your progress can help keep propelling you forward.
I'll tell you what I tell myself every single day: If it's something you truly want, never give up, no matter what.
Source: Read Full Article