Applebee's Now Offers $12 Three-Course Meals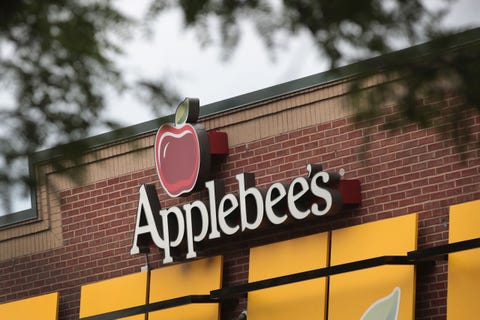 At this point, Applebee's is known more for their killer deals than anything else. Two for $20 meals? Check. $1 margaritas and LIT's? You got it. BOTTOMLESS CHICKEN TENDERS? Why the heck not. For their latest move, the restaurant chain is offering three-course meals for less than you'd pay for a nice lunch.
Available now for a limited time, you can pay $12 for a solid three-course meal. It comes with a salad, appetizer, and entrée. For the first course, you can pick between a Caesar salad or a house salad. For your app, the choices include boneless wings, mozzarella sticks (?), onion rings, or spinach and artichoke dip.
Entrée choices vary by location, but the three staples are a Classic Cheeseburger with Fries, Three-Cheese Chicken Penne with a Breadstick, and Shrimp Wonton Stir-Fry. In New York, you can also get a Classic Burger or a Classic Bacon Cheeseburger. If you feel like balling out a little, there are also $16 and $20 options that give you more choices for a main course.
One more thing: Throughout September, Applebee's is offering $2 10-ounce Samuel Adams OctoberFest drafts as their Neighborhood Drink of the Month. The limited-release brew comes out every fall, and has a roasty caramel flavor. Cheers to that!
View this post on Instagram
Money may not grow on trees, but our $2 Samuel Adams OctoberFest does. Okay, not really, but at only $2, who cares? #NeighborhoodDrink
A post shared by Applebee's Grill & Bar (@applebees) on
From: Delish
Source: Read Full Article