10 Jogging Strollers That Don't Weigh A Million Pounds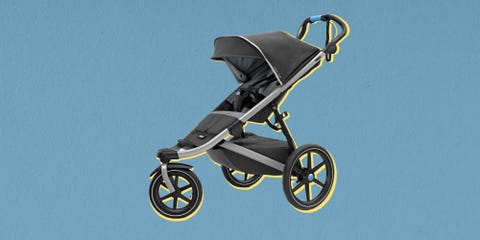 Running is pretty damn hard when you're just flying through the streets solo. Pushing a jogging stroller at the same time? That's hero status right there.
A crappy stroller will only make it a bigger struggle—so you gotta be smart about this purchase.
One tip: Look for a jogger that has a front wheel that's not locked, especially if you're a city runner. "A locked wheel makes it impossible to avoid potholes or make narrow turns if you happen to stop in a Starbucks," says Sarah Dussault, mother of two and creator of @SarahFit.
These 10 jogging strollers are all mom-approved: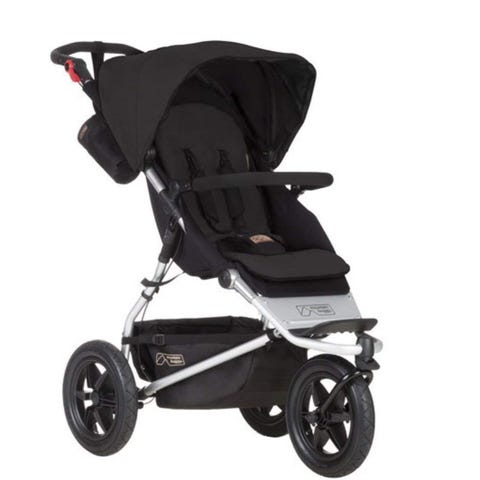 Mountain Buggy
amazon.com
$499.99
SHOP NOW
This is my pick—in fact, it's the only stroller I own. It can tackle anything you throw at it. Seriously, push it up a grassy hill, glide over un-shoveled sidewalks in the winter, take a curb like a boss, whatever. It folds down and stands upright, so you can stash it at a restaurant. And, this one can be converted to hold the car seat of most major brands, so when my babes were newborns, we'd take walks in this one.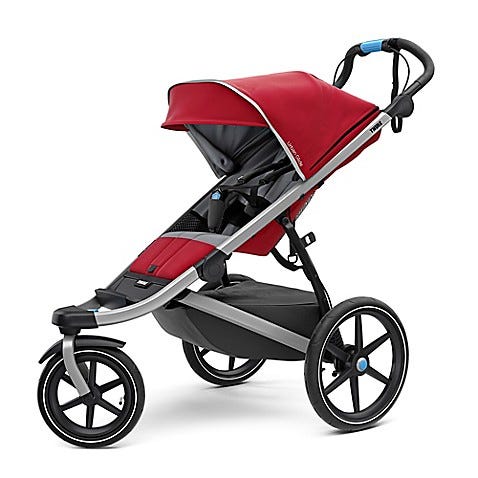 Thule
buybuybaby.com
$449.99
SHOP NOW
"It's a smooth ride for my son Owen, folds easily (and to a small size), and does equally well on pavement and rougher terrain. It also has a nice storage space below so we can fit layers, fuel, and water down there." —Caitlyn Elf, registered dietitian and blogger @caitsplate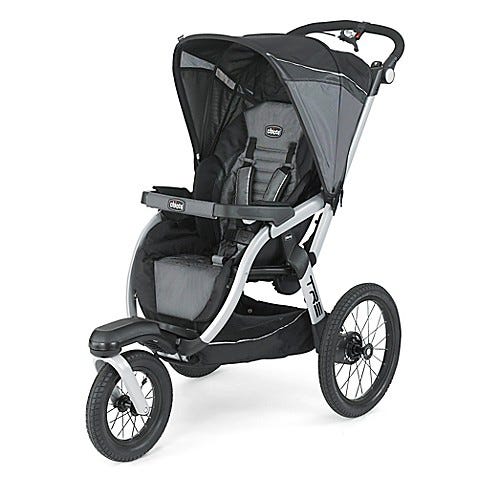 Chicco
buybuybaby.com
$379.99
SHOP NOW
"My car seat clips in easily without having to buy an adaptor, and this converts easily to use with a toddler. The huge shade keeps my guys covered. Plus, the tires are sand-friendly for the beach. It tends to be less expensive than others, so this one I recommend if you aren't that sure how often you'll use a jogger." —Sarah Dussault, fitness expert + creator @SarahFit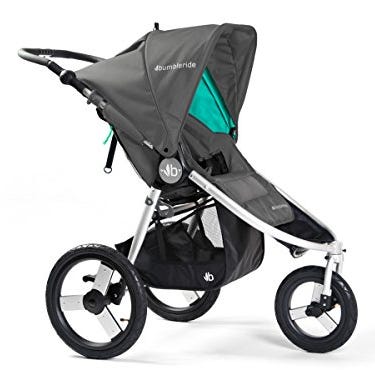 Bumbleride
amazon.com
$439.90
SHOP NOW
"You need a stroller that has a smooth ride, an adjustable handle, a front wheel that can swivel or lock in place, and one that's lightweight enough to lift up and put in your trunk. This one delivers. It's also easy to clean, has great sun coverage for your child, and a five-point breakaway harness along with a bar to hold the child in." —Sara Haley, pre- and postnatal fitness expert @sarahaleyfit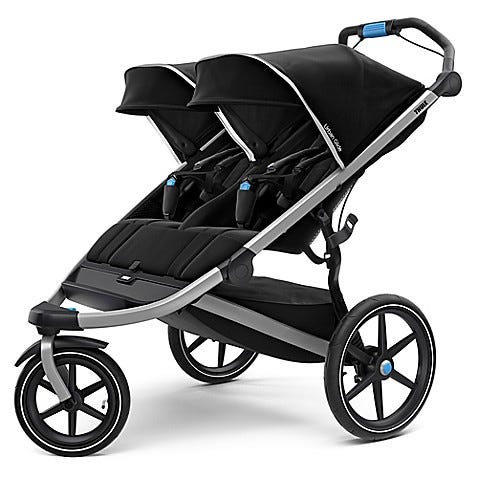 Thule
buybuybaby.com
$679.99
SHOP NOW
"I've found this model is quite a bit lighter than other doubles. I've tried over a dozen strollers, and this one is one that tops my list." —Sarah Canney, running blogger @runfargirl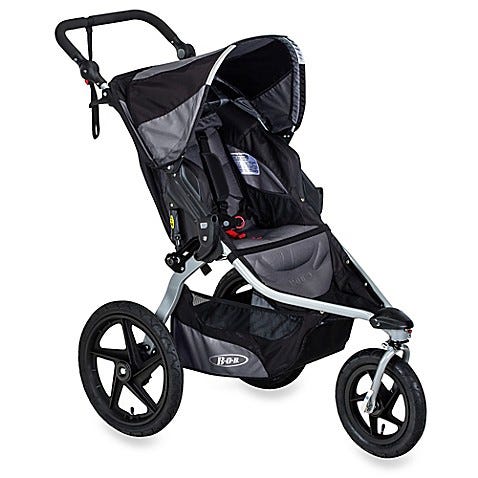 BOB Strollers
buybuybaby.com
$449.99
SHOP NOW
"The wheels are heavy duty. The stroller is lightweight. Plus, there's an option to lock the wheel or have it swivel. The canopy is generous; if you're running in total sun, your kid can be mostly covered by shade." —Sarah Canney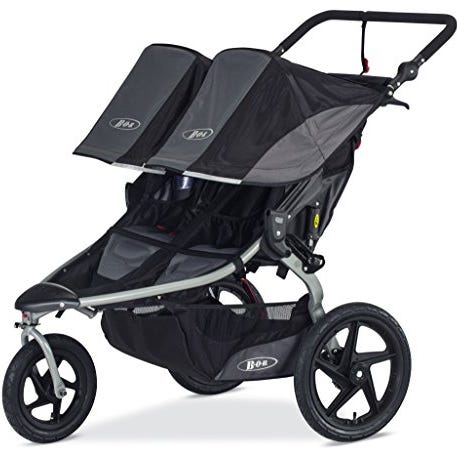 BOB Gear
amazon.com
$639.99
SHOP NOW
"My husband and I love this stroller. When training for the half marathon, it was so effortless to push two heavy little boys with ease. It's also easy to control around turns and bumps and provides a comfy ride for the kids. —Ky Brantner, runner and mom of two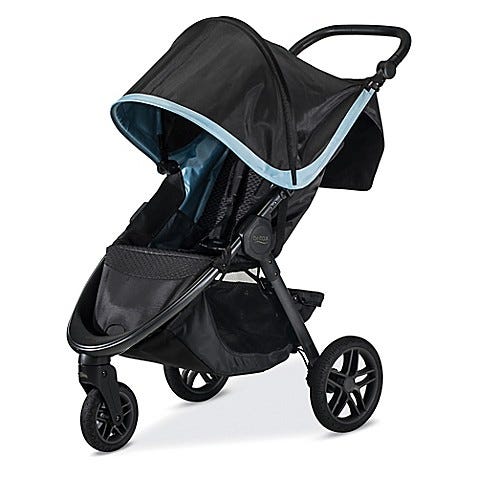 Britax
buybuybaby.com
$359.99
SHOP NOW
"I love the Britax stroller. We're using the stroller board attachment for my 3-year-old. (It's like a skateboard.) Although it took a little while to get used to walking/running alongside the skateboard while pushing both girls, it turned out to add to the workout and I didn't have to deal with the double stroller. Plus, when my 3-year-old wanted to walk or run, she could just hop off and come along with me." —Dale Janée, lifestyle blogger @savvy_spice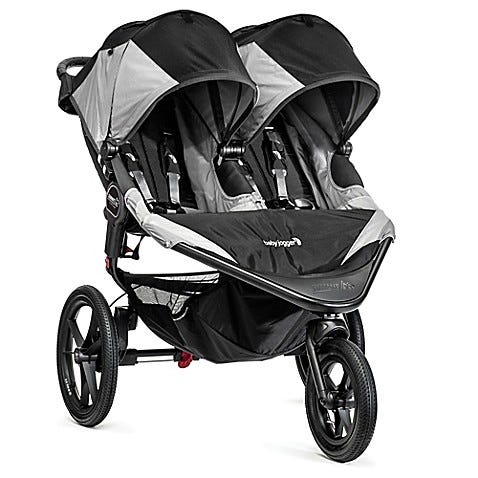 Baby Jogger
buybuybaby.com
$649.99
SHOP NOW
"I am an athletic trainer and have run competitively since middle school. I didn't want to miss out on my kids while training, so I first used a single jogger and now this double. This one has carried me through training for races for everything from 5Ks to marathons with my two kids." —Justina Murphy, mom of two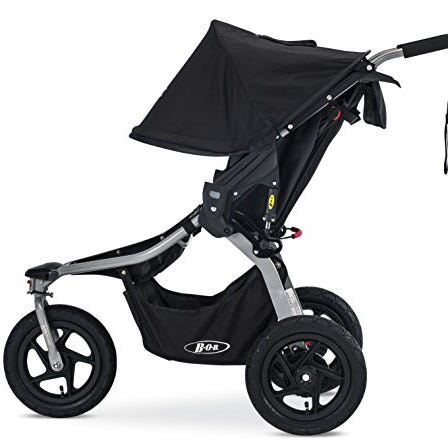 BOB
amazon.com
$359.99
SHOP NOW
"I take my younger son on jogs with me. This stroller is a really smooth ride and easy to handle. The wrist strap gives me peace of mind, too! I've lost 30 pounds of that stubborn baby weight this year and I simply could not have done it without the help of my BOB stroller." —Amber Nash, mom of two, blogger @livesimplybetter
Source: Read Full Article