These Bodyweight Exercises Smash Your Back
All-Out 20-Minute Metcon, the first workout program from Men's Health Next Top Trainer champ Jah Washington, is designed to help you burn calories, build muscle, and improve your endurance anytime, anywhere, in just 20 minutes a day, with absolutely no equipment. It's available on the All Out Studio app.
Bodyweight workouts are one of the most accessible ways to exercise. You can take on a session in any setting without worrying about equipment, you can move quickly from one set to the next, and you can be creative without constraints.
But there are some limitations to what you can accomplish without any gear, especially if you don't know the best exercises for every muscle group (or any exercises at all, for that matter). When you think of bodyweight training, you're probably envisioning pushups, squats, burpees, and the like—all exercises that are focused on anterior (front-facing) muscle groups. If you want to hit your posterior (rear) muscle groups, like the muscles in your back, you have to think harder and know more to create a worthwhile workout. For that, you might need some help.
That's where a smart trainer comes into play, like Jah Washington. The Men's Health Next Top Trainer winner has a new program out with All Out Studio, 20-Minute Metcon, that is all about bodyweight workouts—which means that he has plenty of back-focused moves for your gear-free routine.
The Bodyweight Back Exercises
In this quick clip—just an excerpt from the full 20-Minute Metcon program—Washington demonstrates a trio of effective bodyweight back exercises. Give each of them a try, then implement them into your workouts. For a quick back-focused workout, perform 3 rounds of each exercise for 15 to 20 reps.
"Focus on bringing our thumbs up towards the ceiling to get a good squeeze on our rear delts," says Washington.
"Drive into one side of the floor as you raise on the other side."
"Think about the mind-muscle connection—you can stop for a sec and really be in tune with your back muscles here."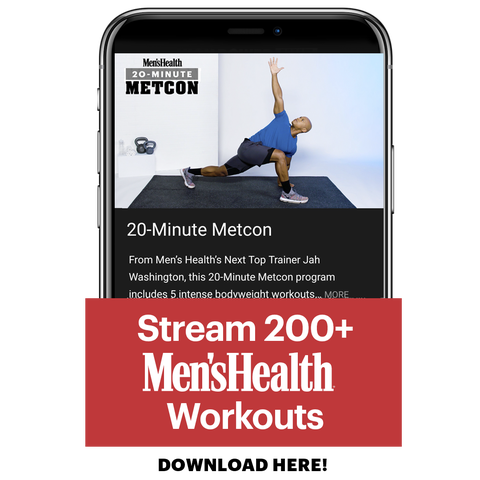 CLICK HERE FOR WORKOUTS
Want more bodyweight exercises and workouts from Washington? You'll need to check out the full 20-Minute Metcon program, only on All Out Studio.
Source: Read Full Article