I Tried the $20 Leggings Amazon Reviewers Are Obsessed with, and They're 100% Worth the Hype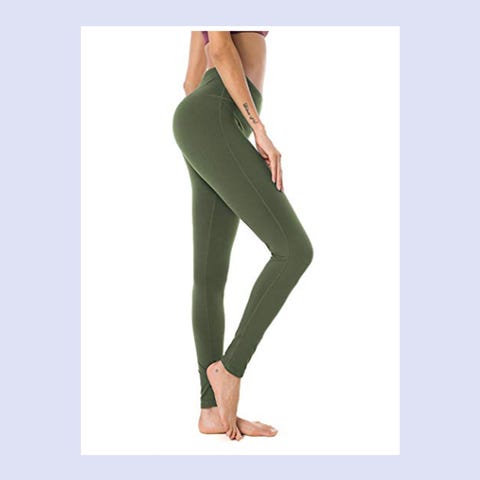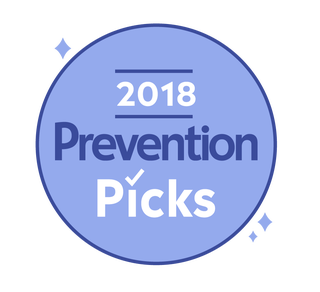 I am a total legging snob. Some people will tell you Lululemons are overpriced and not worth dropping $100 for, but I will defend them to the end. I have been a loyal Lululemon shopper for several years, and each comfy pair I own has been washed hundreds of times and still manages to uphold shape, color, and performance.
That being said, I've recently had to curb my spending on workout gear with the expenses of raising two children in a city.
As a firm believer in the power of Amazon and a trust in its reviewers, I decided to try a pair of its most popular high-waisted workout leggings: the Queenie Ke Women Power Stretch Leggings Plus Size Yoga Pants Running Tights.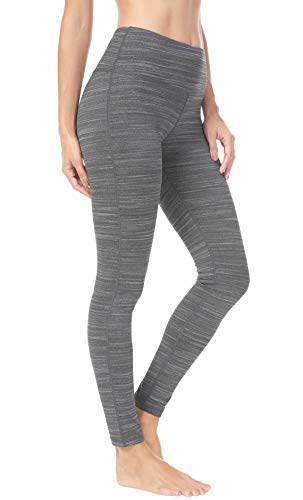 These leggings have amassed a nearly perfect 5-star rating with 1,240 reviews on Amazon. They cost just $20, are available in 30 different colors and styles, and look similar to my favorite pair of Lululemon leggings. I ordered the army green pair in a size small, as I was on the market for a fall-inspired shade. The variety made it hard to choose because there were so many great color options. Here's what I thought about them.
Don't let the name deceive you
While these pants are marketed as "plus size," they're also available in other sizes, ranging from XS to XXL. If you don't believe me, just look at some of the reviewers' images modeling all shapes and sizes in the pants.
They're super comfortable
I was shocked that a pair of pants at such a low price point could be so buttery soft and comfortable. I wore them to a spinning class, and they didn't slip and definitely wicked off sweat and moisture.
They aren't sheer
One thing I worried about with a more budget-friendly workout pant was that they wouldn't be squat-proof. I can't attest to all of the colors, but my olive-hued pair definitely isn't see-through—and I squatted several times in the mirror to make sure.
They're figure flattering
Their high waistband doesn't fail and holds in your tummy and sides perfectly. I read a few reviews where people complained about camel toes, but that hasn't been my experience with them. They also fit me perfectly and go down to my ankles—I'm 5'10".
They wash easily
I have tossed mine in the washer and dryer probably 10 times now, and I haven't noticed any change in quality, pilling, holes or thinning of fabric.
They're totally worth the money
While they might not be as awesome as a pair of $100 leggings and I have no idea if they will last as long, for $20—one-fifth of the cost of a pair of Lulu's—they're pretty incredible. Honestly, it might be tough for me to ever drop big money on a pair of workout leggings again.
If you still aren't confident about purchasing a pair, feel free to scroll through the reviews on Amazon. Women of all sizes rave about their quality, fit, and performance. The brand is also so confident that you will love them, that they offer a 30-day, no risk, 100 percent full refund guarantee.
From: Prevention US
Source: Read Full Article