The budget gym boom: how low-cost clubs are driving up membership
Confidentiality clauses bar the sharing of locations, but somewhere in Britain, an enterprising businessperson is turning a series of Papa John's Pizza restaurants into budget gyms. Where customers once gorged on premium hawaiians and the chain's trademarked All the Meats offering, they can now spend the price of one large pizza on a month's worth of gut busting.
The gyms are operated by franchisees for énergie Fitness, a growing brand in a market on steroids (not literally, of course). Marketing manager Andrew Croney says its franchise model, unique at the affordable end of the market, has also attracted forward-looking operators of branches of Subway, McDonald's and Pizza Hut.
According to a new report by The Leisure Database Company (LeisureDB), membership of UK gyms rose from 9.2m to 9.7m last year, as the number of facilities went up to more than 6,500. One in seven of us is now a member – a new high.
Much of the growth is coming from the budget end of the market, where énergie operates. Almost 15 years after it opened its first club in Birmingham, the Milton Keynes-based company has just tipped over the 100-club mark and boasts more than 140,000 members. Membership costs as little as £16.99 a month.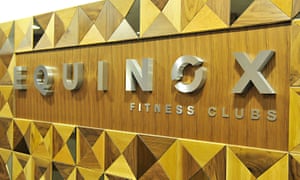 There are now more than 500 low-cost clubs (less than £20 a month), accounting for 15% of the market value and more than a third of total membership. The biggest chain, PureGym, now has more than 800,000 members at 172 gyms. Beyond keen pricing, chains attract customers with no annual contracts, 24-hour access and the embrace of new technology. A growing awareness of fitness keeps growth ticking along in the background.
Is austerity driving members away from expensive gyms? At the other end of the market, membership at London's luxury gyms can cost £205 a month in the case of Equinox, the exclusive Kensington club (plus a £400 joining fee). "Not at all," says David Minton, director of LeisureDB. "All sectors are growing, including the top of the market, with big investment and expansions." Minton believes budget gyms attract first-timers, who then may or may not work their way up the market.
The all-important "penetration rate" – the percentage of gym members among the population – had begun to dip up until 2013, but now keeps rising. But at 14.9%, the UK is still some way behind comparable countries (it's more like 20% in the US and Scandinavia, for example) suggesting there is room for further growth as more of us swap pizzas for pilates. That said, while one in seven us has joined a gym, data is more scant to show how many of us go in – or how often.
Source: Read Full Article